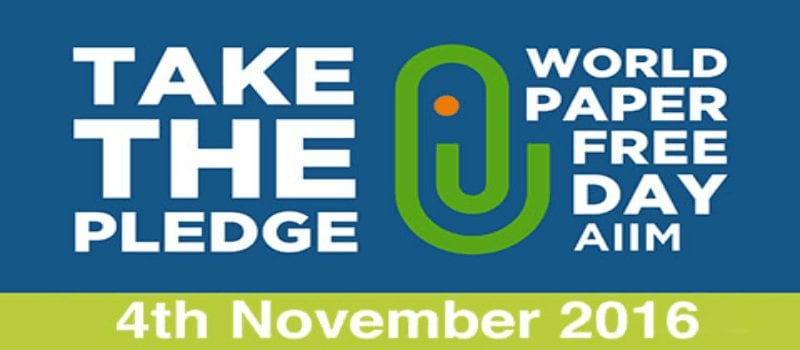 Check out what folks are saying about giving that copy machine a REST! Re-purpose the paper clips, save the staples, forget the folders and put the paper in the past, because for World Paper-Free day, we reimagine a world where managing content does not involve destroying trees.
"World Paper Free Day isn't just about switching off the printers, it's about working smarter, decreasing the paper entry points, and improving our processes."
Join AIIM for a series of stories from the"Paper-Free Heroes," members of the AIIM Community who have tips and tricks to share with you from their own experiences as they transformed processes within their departments and organizations. You will also hear from AIIM's President Peggy Winton, as she shares the findings from AIIM's latest Industry Watch report "Paper-Free 2016: Are We There Yet?". 
You'll hear recommendations on:
Taking a look at the paper entry points and identifying alternatives where the information could enter the organization electronically, such as travel receipts and expenses

Counting how many times the accounts payable invoice is handled and by who

Using e-signatures as part of your contract approval process.
You'll have the ability to ask experts questions and chat with each other throughout the event– Register Here!
Join AIIM for World Paper Free Day, Today 10am – 12 pm EDT (GMT-4) 9-11 am CDT; 8-10 pm MDT; 7-9 am PDT, 2-4 pm British Time (GMT +1); 3-5 pm Central Europe Time (GMT +2)
Join the conversation at #WPFD on Twitter, and be sure to follow us for more Content Management Solution Celebrations at Solutions Review.com.
Check out These Related Articles for more Cool Enterprise Content Management Solutions!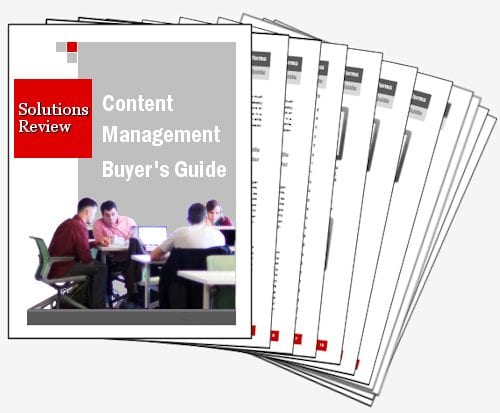 Solutions Review's 2016 Enterprise Content Management Buyers Guide
24 Content Management Vendor Profiles
A Category Overview with the Top Reasons to implement ECM
The Top 10 Questions to Ask Yourself and Potential Vendors
Download Now
Visit these related resources to become better informed of the ECM market, news and best practices
Enterprise Content Management Solutions for Every Department