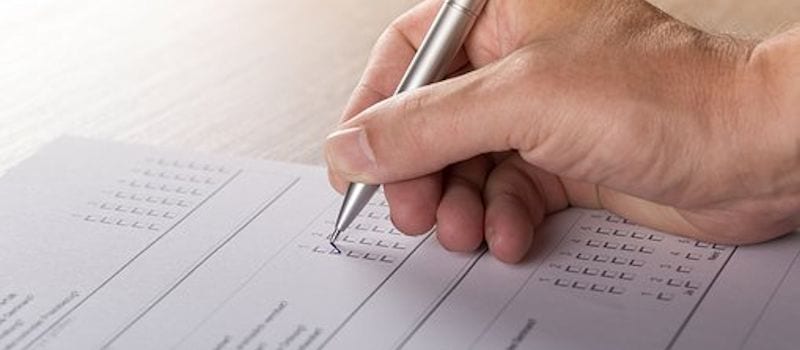 Many in the enterprise await Gartner's Magic Quadrant reports; however, the tech giant also produces a critical capabilities report for various categories, which is a companion resource to the quadrant and can be just as informative. Let's take a look at the tech giant's latest Critical Capabilities report for Enterprise Content Management (ECM), which will now be referred to as Enterprise Content Services.
The quadrant and critical capabilities report vary in several ways. According to the report's writers, Karen M. Shegda and Gavin Tay, "The Magic Quadrant assesses the ECM vendors with respect to their ability to execute in the market and their vision. This Critical Capabilities document assesses the 15 vendors in terms of their ECM suites' functional capabilities to support the following five use cases: Personal and team productivity, records management and compliance, process applications, content ecosystem, and digital transformation/modernization."
The following vendors were included in this year's edition of Gartner's Critical Capabilities Report for ECM:
Alfresco
Dell EMC
Everteam
Hyland
IBM
Laserfiche
Lexmark
M-Files
Microsoft
Newgen Software
Objective
OpenText
Oracle
SER Group
Xerox
Now let's look more closely at the five use cases of assessment that Gartner highlighted.
Personal and team productivity
A team's productivity is its greatest gift to an enterprise. The documents a team produces are an asset to an organization. So It's vital that an ECM platform is able to be integrated with other systems employees are using. According to Gartner's report, the Alfresco One content management platform has shifted its focus on repository services to productivity, both for individuals and teams; records management and compliance; along with process applications.
The report also noted that Dell EMC's Documentum hasn't been keeping up with others in the space due to a lack of support for any kind of productivity as it's only able to integrate with Microsoft SharePoint and Syncplicity. However, the vendor now offers a Leap platform that supports external document exchange and content sharing.
Microsoft leads the pack here, as SharePoint Server is extremely popular in the enterprise. And OpenText trails just behind with their OpenText Content Suite that offers a base for the Process Productivity, Personal Productivity, and Control in one platform that can be delivered on the ground or in the cloud, according to the tech giant.
Records management and compliance
Gartner says that regulatory compliance, business continuity and supporting records management are key features of a good ECM platform. The tool should also meet standards and regulations like HIPAA. With the amount of data constantly increasing, businesses are struggling to keep up. The struggle often leads to out of date, duplicated or lost data, which in turn takes a toll on productivity and budgets.
Dell EMC's Enterprise Records is a great match for a company in need of records management and compliance, according to the report. IBM ECM solutions are also helpful and used for the same kind of support. However, OpenText was named the leader here. The provider's Content Suite holds certifications for key industry standards for records management and supports regulations, Gartner reported.
Process applications
According to Shegda and Tay, "content and processes increasingly cross-company borders in uses such as fraud detection, collaborative decision making, deal rooms, merger and acquisition activities, and case management (legal, social services)."
ECM tools are produced to provide seamless communication between departments, automate processes and decrease cycle times. Documentum is a good choice for process applications given Dell EMC's valuable document management and imaging, business process management (BPM) and case management capabilities, and more. Microsoft and Everteam were the two lowest scoring providers for this use case.
Content ecosystem
There is a great demand for transparent access to content and "the cross-repository search and access capabilities of insight engines, external document and file sharing, as well as integration and interoperability, are important functional requirements in supporting the content ecosystem," the report stated.
Laserfiche clenched the top spot when it came to this use case, while SharePoint is at the bottom of the barrel for its limited integration capabilities with LOB applications outside of the Microsoft stack.
Digital transformation/modernization
Many in the enterprise are looking to digitally transform their businesses and go paperless in order to reach the next level. However, it's not an easy feat and requires a solid plan and the right type of tools in place.
Gartner says that by 2019, what we now know as the enterprise content management market will have transformed into a cloud-based, content service platforms and purpose-built applications market.
OpenText was the leader in this use case with IBM and Lexmark trailing behind. Xerox and Objective both got scores that placed them at the bottom of the list.
Click here to take a look at the entire report.
Latest posts by Doug Atkinson
(see all)