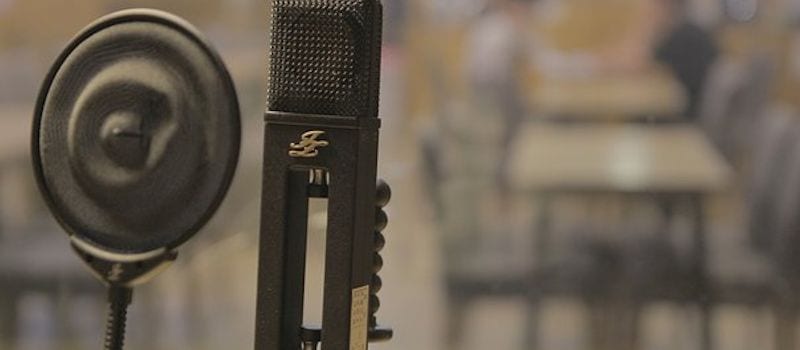 The Enterprise Content Management (ECM) space is evolving this year, as Gartner proclaimed that the name would be changed to Enterprise Content Services. So now, more than ever, it's important to stay up to date on the news and trends in this market in order to maintain your competitive edge and stay in the know about all the changes.
So when you're tired of reading, check out some podcasts. Start with the following five and let us know if we left any out!
---
The episodes of this particular podcast feature experts in the space and touch on various topics, including enterprise content management, content services and more. The latest episodes feature information on the state of information management, records management, artificial intelligence and its relationship to content services, and much more.
---
Docfinity's Podcast Series: Interview with an ECM Consultant
"In an effort to help organizations like yours realize the full potential of ECM software, we took some time to interview a 20-year veteran, independent ECM consultant Steve Weissman of the Holly Group. Listen to the first part of the interview in our podcast series on consulting, and discover how your organization can avoid leaving value on the table when it comes to your ECM implementation."
---
TechTarget's Developing a scalable strategy for content management, collaboration
"Enterprise content management and collaboration programs require more than just software. This podcast explains how to design ECM and collaboration strategies that can scale as businesses grow."
---
Content World 365 Webinar Series, by Open Text
"Content World is our global user conference where Open Text customers and partners network, learn and exchange product information, and hear about the latest developments in Enterprise Content Management (ECM) and Open Text's vision for the future."
---
ECM Plus – The Voice of Content
"So. At ECM Plus, we are proud to be first to your desk every week with the latest news and developments in content and business information. Our aim is to keep you better informed with professional content of the highest standard."
---

Ashley is an editor/writer for Solutions Review and sister site Techfresca.com. She has been honing her skills as a multimedia content creator for the last decade, including working in live television for a top 10 market station.

Latest posts by Ashley Troutman (see all)