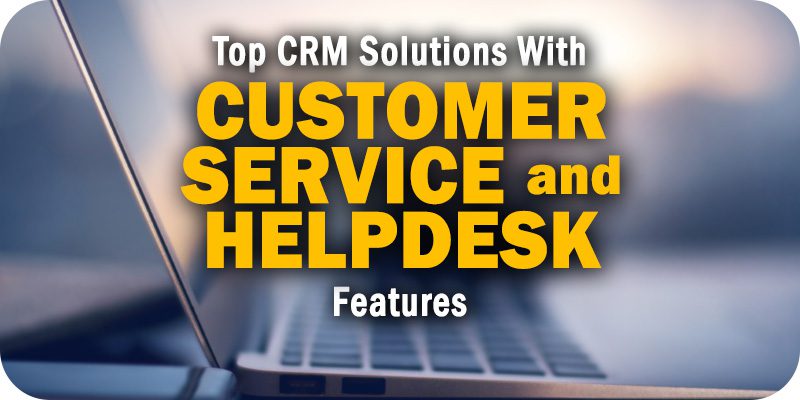 The editors at Solutions Review have compiled this list of top customer service CRM platforms to help companies find a solution capable of meeting user and customer needs.
CRM offers various business functions: sales pipeline management, marketing automation, contact management, and much more. It's an integral business tool for any business, regardless of size, and making the correct choice is a challenging process. But for some companies, it's crucial to communicate easily and quickly with your customers.
Customer service agents are often the only human beings that will ever interact with the average customer unless your business owns physical retail locations. You want customer support interactions to go as smoothly as possible, as the quality of the service will directly reflect upon the quality and image of the company. Solutions Review has compiled the top customer service CRM solutions and CRM with helpdesk and other support features.
Top CRM Solutions with Customer Service and Helpdesk Features
---
Agile CRM
Agile CRM was built with growing businesses in mind. For small businesses looking to save money, you can use this software for free, giving access to 10 users and allowing you to store the information of up to 50,000 contacts. Their helpdesk software offers various features to make sure your organization can provide a positive customer support experience. These include ticketing, groups, canned responses, and more. Users can receive system-generated recommendations based on ticket labels, and customer service agents can create automated workflows to define priorities for tickets.
Creatio's intelligent, full-cycle service management platform equips users with a solution that keeps all of their customer-related data in a single location and makes it easy to share that data with collaborators as needed. The platform also includes case management, AI, customer profiles, omnichannel, knowledge base, ITSM, contact center, chatbot, productivity management, and other customer services tools. Companies can choose from two versions of the Creatio platform based on their specific needs and budget.
Freshdesk allows customers to take advantage of its sales pipeline management and built-in phone and email capabilities. The software provides access for unlimited users, contact storage, mobile application access, and many other features. Freshdesk, the customer service toolset offered by Freshworks, aims to simplify the support process. Features include agent collision detection, canned responses, team inbox, parent-child ticketing, and much more. Native email, phone, and chat capabilities make this solution a good choice for any company.
HubSpot is a free CRM solution with sales and leads nurturing capabilities. Users can store as many as 1 million contacts and companies, and access to HubSpot is free forever. Functionalities include contact management and insights, email tracking and templates, reporting dashboards, Facebook & Instagram leads, integration with Gmail & Outlook, and much more. This vendor's Service Hub offers a customer support interface, creating frequently asked questions and customer feedback capabilities. In addition to standard service features, HubSpot also offers conversational bots and goal-oriented metrics.
Maximizer CRM
Maximizer offers a feature-rich suite of products, with capabilities including sales, marketing automation, contact management, cloud-based data storage, and a companion mobile application. Maximizer also offers unlimited storage and investment account management, unlocked via a collection of different sales package add-ons. In terms of customer service features, Maximizer aims to provide customers with four core services: resolve cases faster, improve sales team productivity, increase customer retention, and track & optimize performance.
Microsoft Dynamics 365
Microsoft offers a wide array of business applications for every industry and business vertical out there. With their customer service offerings, this vendor focuses on providing omnichannel support, empowering customer agents to interact with customers in real-time through chat, mobile text messaging, or AI-assisted service. Customer service agents can create virtual agents using a guided, no-code graphical interface. These bots can handle lower-level inquiries and frequently asked questions, which frees up time for your human agents to address more urgent or complex needs.
Sage
Sage empowers their users to improve their customer service through a variety of features. This includes team management, where agents can manage customer service cases and monitor specific metrics. While working on an issue, agents have access to a central repository of customer service solutions and publish their own reviewed and approved solutions. Sage also offers a web self-service feature that allows users to connect their existing website to a web self-service portal, empowering customers to solve their issues.
Salesforce
Salesforce offers an expansive suite of business apps, most notably the Sales and Marketing Clouds, Analytics Cloud, App Cloud, and IoT services. This vendor's Service Cloud gives users the insight to understand their customers and streamline their workflow. Agents can utilize productivity tools like macros, keyboard shortcuts, and ready-to-use templates. During active cases, agents access recommended articles and optimize article searches for additional information and assistance. Users can also customize and automate any service or approval process.
SugarCRM
SugarCRM is designed to provide an excellent user experience, offering a simple UI and comprehensive customization options. There's also a special relationship intelligence add-on available to those who need it. Key features include sales automation and forecasting, lead management, sales campaigns, and quote configuration. SugarCRM's customer service tools aim to address common issues like unbalanced agent workloads, reduced inbound cases, raising satisfaction scores, decreasing response and solution times, and much more.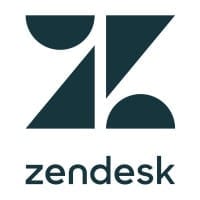 Zendesk offers a wide variety of business applications and software, offering CRM and sales capabilities, alongside calls, chat, analytics, and campaign functionality. Zendesk Support wants to make it easy for its users to manage customer interactions. With features like web widgets, pre-defined ticket responses, and customer search history, agents can give customers faster support on their preferred channels. Users can customize a workflow or use apps and integrations to fit their work style.