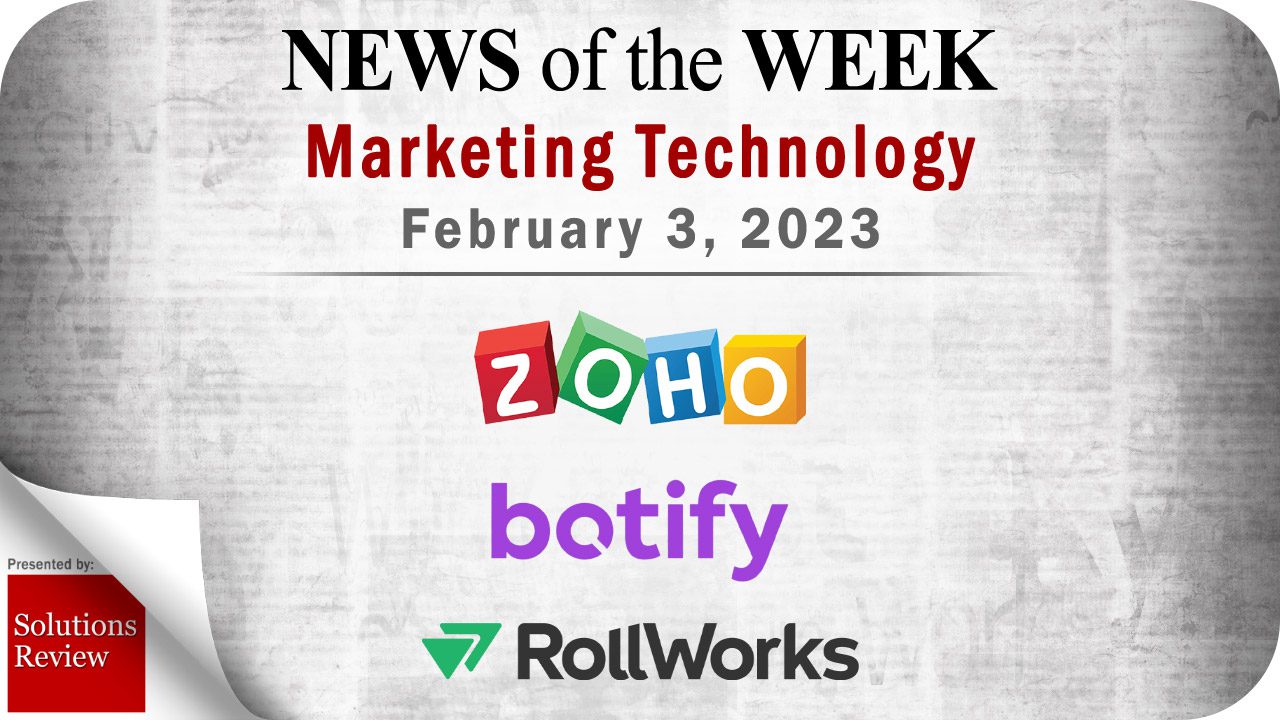 The editors at Solutions Review have curated this list of the most noteworthy MarTech news from the week of February 3rd. This round-up covers announcements and updates from companies like Zoho, Botify, RollWorks, and more.
Keeping tabs on the most relevant CRM and MarTech news can be time-consuming. As a result, our editorial team aims to summarize the week's top headlines in the marketing technology landscape. The Solutions Review editors will compile a weekly round-up of vendor product news, mergers and acquisitions, venture capital funding, talent acquisition, and other noteworthy MarTech news. With that in mind, here is some of the top MarTech news from February 3rd.
Our
Free CRM Buyer's Guide
 helps you evaluate the best solution for your use case and profiles leading providers in the marketplace.
Top MarTech News From the Week of February 3rd, 2023
---
AnyRoad, a data-driven experiential marketing platform, has announced its continued growth after a strong year of growth in 2022. Alongside its ongoing expansion in European markets, in 2022, AnyRoad introduced new platform enhancements to customers scale their experiential programs, signed new brands, and more. The company was also listed as a "High Performer" on the G2 Winter 2023 Grid Report for multiple categories, including Event Management Platforms, Online Appointment Scheduling, Experience Management, and more.
---
Botify, a performance marketing platform for organic search, launched Botify Activation, a new tool to help organizations regain control of how search engines and customers find their products and services organically online. Botify Activation is a suite in the Botify Platform and helps brands improve how search engines discover and interpret their website pages. It comes equipped with three solutions: SpeedWorkers, PageWorkers, and FastIndex. These solutions help brands serve full-rendered pages to search engines, automate site optimizations, and generate optimized sitemaps that ensure search engines prioritize the best content on a website.
---
Momentive—the maker of products like SurveyMonkey and GetFeedback—has announced three new survey creation features for SurveyMonkey's Enterprise model. The new capabilities include additional best/worst question types, expanded language personalization features, an SMS collector, and a multilingual email collector. Except for the multilingual email collector, which will debut in Q2 2023, all of these features are now available to SurveyMonkey Enterprise users and paid customers in the United States.
---
OneBill, a billing and monetization platform, has announced a new integration with HubSpot, allowing users to leverage HubSpot's CRM tools as they manage their billing operations. The integration will help businesses keep customer records up-to-date in real-time, sync OneBill subscribers as contacts in HubSpot, associate Hubspot deals with contacts, sync HubSpot contacts as subscribers in OneBill, sync OneBill orders as deals in HubSpot, and more.
---
RollWorks, an account-based marketing platform, has announced details on its In-Market Account Finder, a new free capability to help businesses identify sales-ready accounts in record time. The new tool will provide sales and marketing teams with access to proprietary intent data from RollWorks Keyword Intent feature. Some of the benefits of the new feature include the ability to test the effectiveness of account-based marketing methodologies, receive a list of high-intent accounts, and help sales and marketing teams uncover additional customer insights.
---
Yobi, an AI-focused customer communications app for small businesses, has raised $2.37 million as part of an oversubscribed seed round. Investment firms that participated include HRC2139 Investments LLC and IRA Capital, alongside several angel investors who also contributed. The funds will help the company support its ongoing operations, product innovations, and team expansion initiatives. It also plans to use the capital in several endeavors that will enhance the Yobi app with a focus on incorporating generative artificial intelligence to augment the businesses of Yobi users.
---
Zoho, a global technology company, has unveiled the latest version of Bigin, Zoho's CRM solution for small businesses. The new product updates will support small and micro businesses by equipping them with the tools and insights needed to maintain high-value customer relationships. Those updates include Connected Pipelines, a new way of connecting customer records across processes; Toppings, which allow users to add additional functionalities and third-party integrations; expanded mobile capabilities; Developer Center, now open to a broader network of global app developers and partners, and Team Pipelines, the most significant addition to the Bigin CRM, which combines various customer operations into a single 360-degree view.
---
Expert Insights Section
---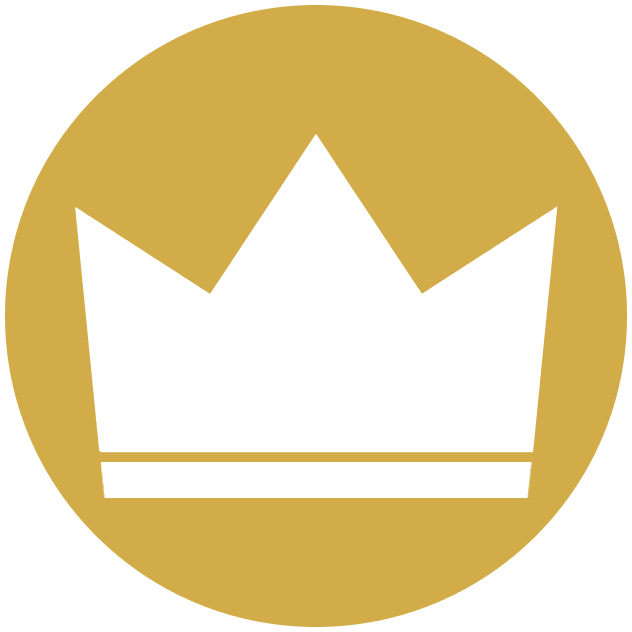 Watch this space each week as the Solutions Review editors will use it to share new articles from the Expert Insights Series, Contributed Shorts videos, Expert Roundtable videos, event replays, and other curated content to help you gain a forward-thinking analysis and remain on-trend with changing industry expectations. All to meet the demand for what its editors do best: bring industry experts together to publish the web's leading insights for enterprise technology practitioners.
---
Marketing professionals are essential to any company's success. However, as markets and best practices change, active and aspiring marketers must consistently maintain and expand their skills and expertise, especially regarding marketing analytics. With that in mind, our editors have compiled a list of the best training courses and online certification programs to enroll in to become a marketing analytics expert in 2023.
---
As part of Solutions Review's Expert Insights Series, Chris Feldman of LG Business USA analyzes how advanced digital displays can improve data utilization and responsiveness in security operation centers. Other subjects covered in the article include data visualization, technology future-proofing, modern security operation centers (SOCs), and more.
---
As part of Solutions Review's Expert Insights Series, Josh Wetzel, the Chief Revenue Officer at OneSignal, predicts a few ways companies will increase customer acquisition and retention with MarTech solutions in 2023. Additional topics covered in the article include the benefits of pivoting to customer retention, mobile user privacy, customer acquisition values, iOS feature benefits, and more.
---
For consideration in future news round-ups, send your announcements to wjepma@solutionsreview.com.
---