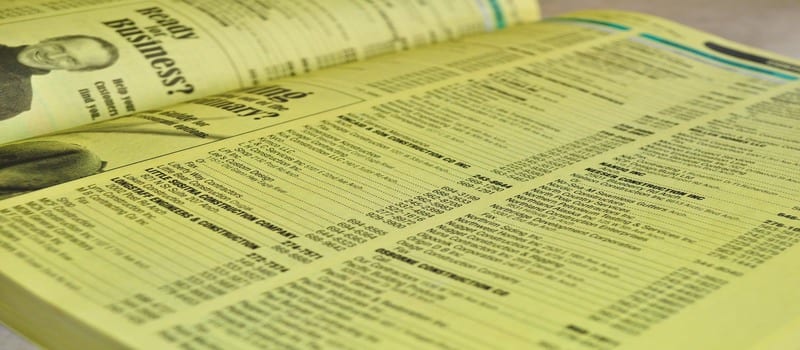 WANT TO WATCH THIS IN VIDEO FORM? CLICK HERE!
When it comes to the selection of a tool for a new Data Integration initiative, where should you start? A typical internet search may yield some worthwhile answers, though you'll likely be bombarded with sponsored links to so-called 'expert' analysts pushing their own agendas. Consulting trustworthy sources of information is the name of the game. At Solutions Review, we put ourselves in the middle of it all, constantly coming across resources that can assist buyers of enterprise technology to achieve their goals in selecting the tools that best fit their needs.
With this in mind, we've compiled a list of the 10 best resources solutions-seekers should consult while in the research phase of a new integration project. Since each organization needs a tool to match up with their own specific use cases, these resources allow researchers to sift through solutions that satisfy a wide range of integration and ETL requirements.
1.  Gartner Magic Quadrant & Critical Capabilities

Gartner is the world's largest information technology research and advisory company, delivering reports and market research studies that assist businesses in making product selection. Gartner is best-known for its Magic Quadrant reports, which rank solution providers based on their ability to execute and completeness of vision. Each Magic Quadrant focuses on a specific market, giving researchers a wide-angle view of the top tools available to them. Gartner currently publishes a Magic Quadrant for Data Integration Tools and Integration Platform as a Service, or iPaaS, the cloud-based cousin of traditional integration. Critical Capabilities allows the reader to compare vendors based on specific use cases which relate to their own environments.
2. Forrester Breakout Vendors: Big Data Integration

Forrester offers a wide variety of resources to assist business leaders in selecting the right enterprise technology solutions. As one of the most well established technology research outlets, Forrester is a trusted source of information, offering expansive market studies that encompass a multitude of charts, graphics and figures. Forrester's flagship methodology lies in the company's always-evolving quarterly Wave reports, which although is not offered specifically for Data Integration tools, is published for a variety of related verticals. The Breakout Vendors report is similar to Gartner's Cool Vendors in that it highlights innovative solution providers that offer alternatives to traditional integration tools. Forrester's wide range of market coverage is sure to satisfy the needs of any organization seeking the resources to make an informed purchasing decision.
3. Solutions Review Buyer's Guide

The Solutions Review Buyers Guide eliminates the process of enterprise technology seekers of having to sift through endless vendor web pages and sales pitches to bring readers an agnostic view of the market, allowing for easier and more informed purchasing decisions. The process used to create a Solutions Review Buyers Guide is grueling one. We are constantly monitoring all things data, including the solution providers themselves, market trends, best practices, and news and new product announcements to constantly and tirelessly ensure that our resources are able to fulfill their one requirement: help buyers of enterprise technology solutions make the best possible buying decisions.
4. TrustRadius Software Reviews

TrustRadius is a review site for business software, helping buyers make better product decisions based on unbiased reviews, many of which that come from the actual end-users themselves. The resource collects reviews that are in-depth and substantive, with every reviewer on the site vetted by the TrustRadius research team before publication. This is important to note so you know the reviews aren't being submitted by paid actors or vendor marketing teams. In addition, TrustRadius employs a handy algorithm that ensures product scores represent only true customer sentiment by correcting for selection bias.
5. G2 Crowd Grid for Data Integration

G2 Crowd is one of the largest business software peer review sites in the world, leveraging more than 70,000 user reviews to help solution-seekers make the best purchasing decisions. The G2 Crowd Grid is similar to Gartner's Magic Quadrant in look and feel, though this one is a little more interactive and visually pleasing. The G2 Grid rates products based on the Data Integration products customer satisfaction and market presence. Selecting each product allows for a more detailed comparison, and only tools with 10 more reviews are shown. G2 Crowd also offers a free intuitive 'Buying Assistant' which helps narrow down your search even further, based on various organizational criteria. Like Gartner, G2 Crowd also offers up some tricks of the trade, providing detailed buying considerations to further assist buyers.
6. Capterra Reviews & Ratings

Capterra is a great resource for those who are unfamiliar with the current state of the enterprise Business Intelligence market because it provides a simple way for readers to peruse vendors, read reviews and ratings, and gain a better understanding as to who the key players are. Capterra's Add to Compare feature is handy for measuring solutions up against one another if there is a specific functionality on your wish list. What Capterra lacks in terms of sophisticated graphics and visuals it makes up for in ease-of-use.
7. The Definitive Data Integration Glossary

Solutions Review has compiled the most complete Data Integration glossary of terms available on the web. With over 50 terms defined, this resource is sure to help keep you hip to all the latest and greatest lingo in enterprise integration and ETL. The integration market is undergoing a major evolution, making terminology and vocabulary an integral part of keeping up to date with all the changeover.
8. Lanyrd Conference Directory

While traditional buyer's resources are great, sometimes you need a little extra push, the kind you can only get in person. With a host of events around the world, Lanyrd allows you to add events, discover new and exciting conferences and track your friends to see what events they are attending. The directory allows readers to sort events via a wide variety of criteria, including specific technology segments. The service also allows you to track what's going on during the conference, even if you're not there. In addition, readers can easily discover slides, video and podcasts from conferences you attended or tracked.
9. SlideShare
SlideShare is a great tool for uncovering insights related to just about any software category. The resource offers a vast library of slideshows, presentations, videos, infographics and more, allowing researchers to uncover best practices, tips of the trade, and important information on some of the top software solutions for enterprise technology professionals. Build your knowledge quickly from concise, well-presented content from top experts. Instead of scrolling through pages of text, you can flip through a SlideShare deck and absorb the same information in a fraction of the time. The resource touts more than 18 million uploads in 40 content categories and is one of the top 100-most visited websites in the world.
10. TDWI Data Integration Directory

TDWI provides individuals and teams with a comprehensive portfolio of business and technical education and research to acquire the knowledge and skills they need, when and where they need them. TDWI advances the art and science of realizing business value from data by providing an objective forum where industry experts, solution providers, and practitioners can explore and enhance data competencies, practices, and technologies.
There you have it! The 10 best resources to assists in your search for a new Data Integration solution. Also, be sure to check out our integration tools vendor directory and all-time best-seller books list. See also the top resources for Business Intelligence and Data Management software selection.

Latest posts by Timothy King
(see all)