This is part of Solutions Review's Premium Content Series, a collection of contributed columns written by industry experts in maturing software categories. In this submission, Precisely Senior Vice President of Product Management Emily Washington outlines her predictions on four key data integrity trends for 2022.

As we begin a new year, it's clearer than ever that to win in a globally competitive marketplace, business leaders must develop and nurture strong competencies in all aspects of data integrity – ensuring confident decision making is based on data that has maximum accuracy, consistency, and context.
But achieving data integrity at scale is a challenge, one that must be addressed to firmly establish trust and confidence in data-driven insights. As businesses increasingly seek to build trust in their data, we expect to see a rise in the following data management trends during 2022.
Key Data Integrity Trends for 2022
Greater Focus on Data Integrity
Only about a third of respondents in a recent Corinium report say their colleagues will trust data-driven insights that run contrary to their own intuitions. Meanwhile, 22 percent say staff generally don't trust data-driven insights, and 44 percent report that staff won't trust insights from data that don't confirm their 'gut feels'. This widespread lack of trust in data-driven decision-making is a huge concern across organizations, where almost every industry will continue to become more reliant on data.
As we look to 2022, businesses will embrace and prioritize the core foundations of data integrity in order to feel more confident when making data-driven decision-making. This includes data integration, data quality and governance, location intelligence, and data enrichment. Achieving seamlessness and accuracy across datasets, and choosing the best location for each workload's requirements, are only a few examples of tasks that companies can complete in order to gain this trust. Prioritizing data integrity will be critical for businesses to stay competitive, maintain efficiency, and extract the most business value from their data in the new year.
Uptick in Data Quality Automation
The Corinium report also found that the average data team spends 40 percent of its time cleaning, integrating, and preparing data for use in analytics – with some survey respondents reporting spending as much as 80 percent of their time on these tasks. Despite this, the use of process automation to improve data quality is still very limited; in fact, only 51 percent of industry leaders indicated that their organizations make limited use of automation, and another 12 percent are not using automation tools for data quality at all.
Given the rapidly increasing volume and velocity of data available, automation will be a big focus for data executives in 2022. Those who do not proactively attend to data quality in a scalable way will inevitably experience a decay in the integrity of their data. As enterprises increasingly rely on advanced analytics (including AI/ML) to inform both strategic and tactical decisions, the challenge of achieving data quality at scale will take on even greater importance in the coming years.
Increase in Real-Time Analytics
A recent survey conducted by 451 Research found that one of the fastest-growing challenges to businesses seeking to create a more unified view of their data is the increasing trend for streaming and real-time insights. Concerns center around the IT and logistics needed to support the delivery of these insights, as well as how to ensure data integrity stays intact, even when dealing with real-time data at speed.
Data is dynamic in nature, it needs to be kept at its most updated for use in analytics and analyzed at the speed of the business – whether it's an insurance company using insights from dynamic weather data when assessing claims, a financial services organization relying on realtime data for fraud detection purposes, or in the hospitality industry where online reservation and booking systems need to be kept fully up to date.
But all of this is changing the way in which organizations will need to approach their data management, and in particular their data quality processes, moving forwards. As more data is being streamed, organizations will need to ensure they have the right systems in place for monitoring changes in data patterns in real-time, as well as alerting anomalies, and providing reliable assessments and recommendations. Ensuring the accuracy, validity, and completeness of the data – at a pace that meets the demand of real-time insights – will become a business imperative.
Data Integration Teams
The biggest challenge many enterprises face with respect to data integration is a shortage of employees with the right knowledge and expertise. But the increased size and complexity of corporate IT landscapes is also a factor. 77 percent of respondents to the Corinium survey said that processing high volumes of data is at least 'quite challenging,' and 73 percent indicated that their teams find it at least "quite challenging" to deal with multiple data sources and complex data formats.
Given the challenges of staffing, combined with the problem of complexity and change, many corporate leaders are turning to low-code and no-code integration tools, which afford them greater flexibility and agility. However, this is not a long-term solution to the challenges of having a shortage in data integration skills. Companies must focus on recruiting enough employees with the right knowledge and expertise in 2022, in order to effectively adapt to, and stand out in, the increasingly complex corporate IT landscape.
As 2022 nears, the vast majority of enterprises can expect increasingly-complex data systems and a more competitive data market for their business. As a result, data executives can expect to continue laying the foundations for success as they work to achieve a sound data integrity strategy. Achieving data integrity at scale is a challenge and not an easy one at that, but it must be addressed to firmly establish trust and confidence in data-driven insights.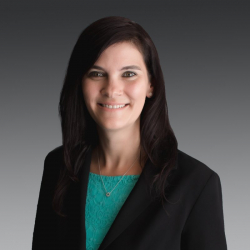 Latest posts by Emily Washington
(see all)