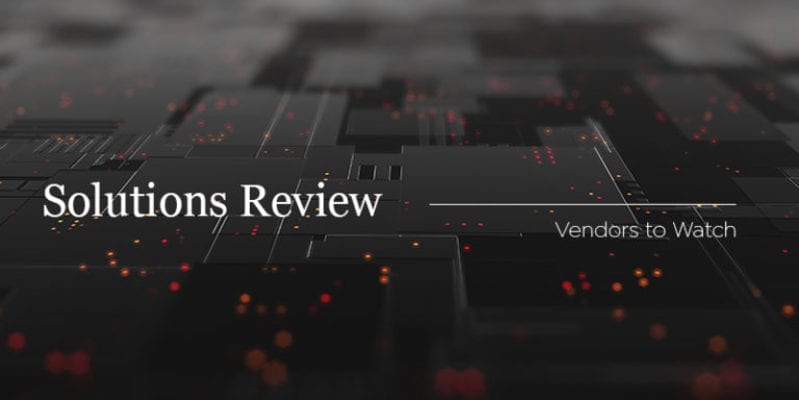 The evolving core of capabilities unique to modern data integration tools doesn't lessen the importance of them. On the contrary, it may mean that they are now more important than ever, it's just that the ways in which we've traditionally viewed them is becoming antiquated.
Cloud connectivity, self-service (ad hoc, citizen), and the encroachment of data management functionality are major disruptors in this market. As data volumes grow, we expect to see a continued push by providers in this space to adopt core capabilities of horizontal technology sectors. Organizations are keen on adopting these changes as well, and continue to allocate resources toward the providers that can not only connect data lakes and Hadoop to their analytic frameworks, but cleanse, prepare, and govern data too.
In that spirit, we've turned our gaze to the future of data integration software. Whether it's the release of an innovative new product, a bump in venture capital, or inclusion in one of the top analyst reports, these are the providers that have earned watch list status from Solutions Review for the year ahead. The vendors are listed in alphabetical order and have specific areas of expertise.
Adeptia offers a broad spectrum of data integration capabilities in several deployment methods. Its traditional, on-prem product is considered to be one of the best in the market. Adeptia recently added a large file data ingestion and streaming feature to its flagship product. The company now also allows partners to set up automated data exchanges in a governed environment. Adeptia was named to Gartner's Magic Quadrant for Data Integration Tools in September.
Hitachi Vantara's Pentaho platform for data integration and analytics offers traditional capabilities and big data connectivity. The solution supports the latest Hadoop distributions from Cloudera, Hortonworks, MapR, and Amazon Web Services.  Pentaho can be deployed on-prem, in the cloud, or via a hybrid model. The tool's most recent update, Pentaho 8, features Spark and Kafka stream processing improvements and an out-of-the-box integration with Hitachi's object storage platform, Hitachi Content Platform.
HVR  offers a variety of integration types, including cloud, data lake and real-time integration, database and file replication, and database migration. The company allows organizations to move data bi-directionally between on-prem solutions and the cloud. Real-time data movement continuously analyzes changes in data generated by transactional systems, machines, sensors, mobile devices and websites. Its latest release features Insights, a new, intuitive graphical interface for monitoring data integration performance.
TMMData's Foundation platform for data integration, preparation, and management can be deployed on-prem, in the cloud, or as a hybrid model. The tool allows for self-service data integration, transformation, and delivery via direct  inputs from online/offline and internal/external sources. Users can also schedule automated cleansing and transformation processes. TMMData was named a representative provider Gartner's 2018 Market Guide for Data Preparation.

Latest posts by Timothy King
(see all)