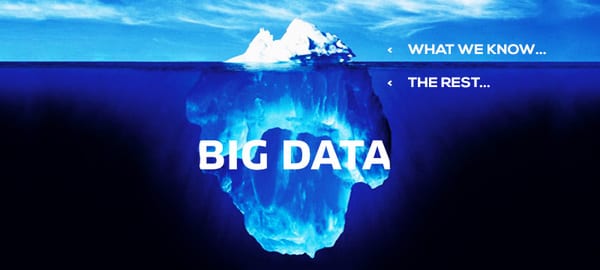 Bestselling author, keynote speaker, and strategic performance consultant Bernard Marr, who we recently featured in our Top 10 Big Data Twitter Follows for IT Pros article had a piece of content published at Forbes entitled Big Data: 20 Mind-Boggling Facts Everyone Must Read, The piece, which highlights some really interesting figures in big data is well worth summarizing. However, in order not to bore you with such a long list, we've taken the liberty to pull the 10 best factoids from the column while tossing in our two cents as to why they're important.
As Marr cleverly notes "Big Data is not a fad", adding "We are just at the beginning of a revolution that will touch every business and every life on this planet."
Marr is not overreaching here. No industry, technology, or person will be immune to some aspect of big data in the coming years. The rapid collection of massive amounts of data that we have seen over the last several years is just the beginning. Until we can harness the full power of all the new data we are collecting (and we haven't yet been able to do that), the topic and practice of big data will continue to escalate in importance.
Here are the 5 stats that we think say the most about big data:
More data has been created in the last two years than in the entire previous history of human existence
Within five years, there will be more than 50 billion smart connected devices in the world – all built to collect, analyze and share data
By 2020, a third of all the world's data will pass through the cloud
The Hadoop market is forecasted to grow at a compound annual rate of 58 percent – surpassing $1 billion by the year 2020
73 percent of organizations are already invested in or plan to invest in big data infrastructures by 2016
And one more for good measure, maybe the best one in the entire post:
Currently, less than 0.5 percent (no, that's not a typo) of all data is ever analyzed and used, making the potential literally endless
The author ends the post by saying "The question isn't whether or not big data is here to stay; the question is are you ready."
A great collection of stats to be sure, but in conjunction, what do they all mean? I think it's pretty clear. Even though Gartner has claimed that the term big data is post-hype, many may challenge them on that sentiment. These statistics paint a sparkly clear picture that we have yet to even scrape the surface of our [big] data, and that in practice, this has an almost infinite amount of ways it can change how we interact with our surroundings – especially in business.