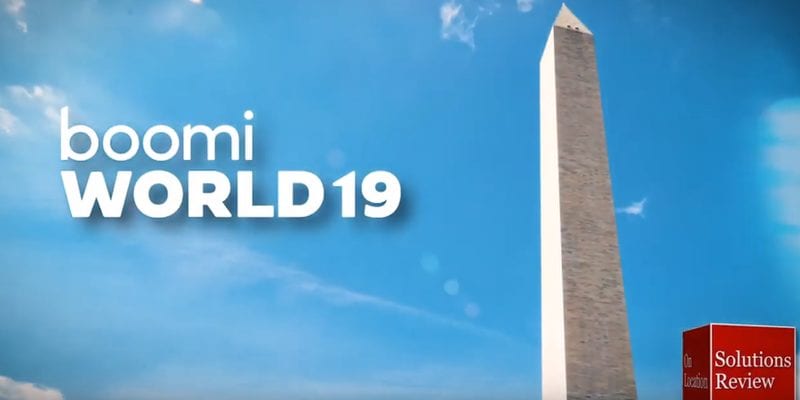 Solutions Review just finished up our two-day coverage of Boomi World 2019, Dell Boomi's annual user conference. While we were live on the ground in Washington, DC, we spoke with Boomi customers and partners, as well as some of the company's top brass about cloud data integration, data management and much more. Boomi also made several product announcements of note pertaining to its flagship Integration Platform as a Service offering.
We discussed an array of topics with Boomi's user community, including how their organizations went about moving to the cloud, as well as what exactly they are using cloud integration to do. We also asked them about the pain points Boomi has helped them to solve. We hope these interviews help you to learn as much as we did about the present and future of the space.
Check out the full interviews below.
Denis King is the Chief Product Officer at Solace. He explains how Solace and Boomi are working together to help simplify the data integration process for large enterprise organizations. He also discusses some of the challenges Solace is seeing as companies increasingly move to the cloud.
Michael Lederman is the VP of Information Technology at The Leading Hotels of the World. He talks about his organization's journey to modernize its technology infrastructure, and how Boomi played a major role in that transition.
Vinit Verma is the Associate Director of Integration at Jade Global (and repeat Boomi World interviewee). He spoke with us about Jade Global's unique status as both a partner and customer of Boomi's cloud integration platform, as well as some example pitfalls to avoid during the search and discovery phase of selecting data integration software.
Alie Doostdar is the Director of Enterprise Applications at Alteryx, an advanced data analytics platform provider. Doostdar is responsible for the management of more than 75 SaaS applications at Alteryx, and he told us a bit about the Boomi platform capabilities that matter most.
Murali Anakavur is the Director of IT and Gilead Sciences. He shared his experience using the Boomi platform and how it has helped enable Gilead's team of researchers and scientists to work with more agility and accuracy than they had in the past.
Gary Cifatte is Candy.com's Chief Technology Officer. He spoke to us about how Boomi helped get his organization started down the path of integrating disparate data. He also shared some important lessons learned while his organization was getting set up with data integration software initially.
Gautham Palani is the Senior Director of Digital, Automation and AI at NTT DATA Services. He spoke to us about how NTT clients are using Dell Boomi to simplify their integrations and move to the cloud.
Subscribe to our YouTube channel for more.

Latest posts by Timothy King
(see all)