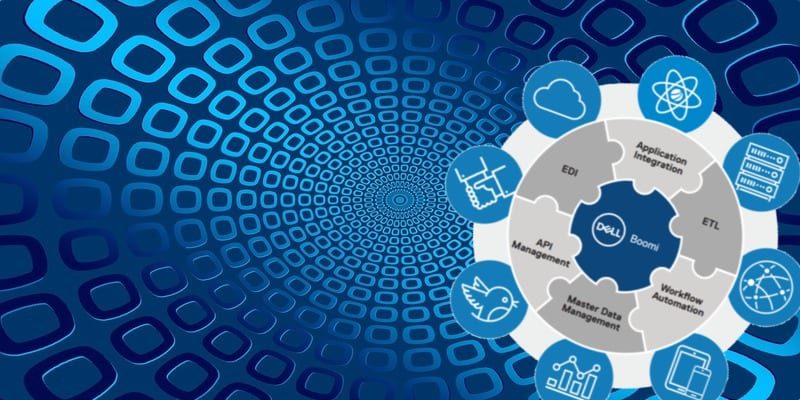 Dell Boomi recently announced the availability of the Fall 2017 release of its flagship Integration Platform as a Service (iPaaS) technology, AtomSphere. The update adds new integration accelerators and features to expand security and compliance. AtomSphere is available in several editions, differentiated by use case and the number of supported endpoint connections.
Organizations are enabled to accelerate deployment with an enhanced drag-and-drop data integration and application development environment. New Boomi connectors for Box, AWS (S3, SQS, and SNS), Salesforce Events, Shopify, and Zuora help organizations utilize cloud-based commerce technologies.
AtomSphere features a new Golden Record Query API that creates a direct pipeline between an organization's master data and analytics tools. Data stewards can also resolve quarantined issues and increase master data accuracy by allowing business users to edit relationships between different datasets and how they relate to each other. In addition, enhanced reference data management features allow business users to see relationships with different data sets with real-time synchronization.
With this release, Boomi continues to tightly incorporate Boomi Flow into the Boomi platform. Organizations can now utilize the technology to create and manage workflow processes and run a more efficient business from the unified interface.
Dell Boomi is one of the major players in the cloud data integration software marketplace, and was positioned alongside Informatica in this year's Gartner Magic Quadrant for Enterprise Integration Platform as a Service. The analyst house considers Boomi a "well-proven, powerful and versatile platform with several advanced capabilities", supporting a variety of integration use cases, including B2B and IoT integration.
Dell Boomi is a wholly owned subsidiary of Dell Technologies that derives from the acquisition of cloud integration provider Boomi way back in 2010.
Read the full press release for more information.