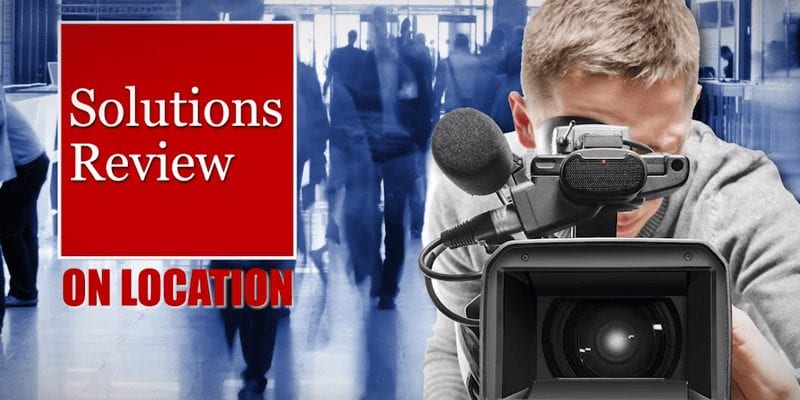 Solutions Review recently had the chance to attend Dell Boomi World 2018, Dell Boomi's annual user conference. While we were live on the ground in Las Vegas, we spoke with Boomi customers and executives alike about cloud data integration, data management and more. The company made several key announcements pertaining to its flagship Integration Platform as a Service product as well.
We discussed an array of topics with Boomi's user community, including how their organizations went about moving to the cloud, as well as what exactly they are using cloud integration to do. We also asked them about the pain points Dell Boomi has helped them to solve. We hope these interviews help you to learn as much as we did about the present and future of the space.
Check out the full interviews below.
Tara Gambill is the Senior Director of Enterprise Systems at MOD Pizza. Her company has used Dell Boomi to rapidly integrate employee data from SAP SuccessFactors with in-store point-of-sale and other employee-facing systems.
Marin Zaimov is the Technical Integration Manager at BlackLine. He explains how they have integrated the product into their solutions set for financial and accounting professionals.
Graden Gerig is the Director of Integration Architecture at Gloo. He comments on the changes he has seen with iPaaS technology over the years, and some advice he would offer an organization beginning implementation.
Vinit Verma is the Associate Director of Integration at Jade Global. He spoke to us about how his organization is using Dell Boomi to drive their suite of integration, testing, cloud and consulting services, business solutions and IT outsourcing.
Peter De Lange is the Managing Director at healthcare platform digitalAngel. He spoke to SOlutions Review about how his organization is embedding Dell Boomi into its medical solutions.
Chandan Mishra is a Software Engineer at Deloitte. He shared how his organization has used Dell Boomi to help a newly launched company move from a legacy application environment to achieve a full-cloud strategy.
Prafulla Mhatre is the Global Head of Cloud Integration for Tata Consultancy Services (TCS). He spoke to us about how TCS is partnering with Dell Boomi to deliver Integration Platform as a Service for its clients around the globe.
Subscribe to our YouTube channel for more.

Latest posts by Timothy King
(see all)