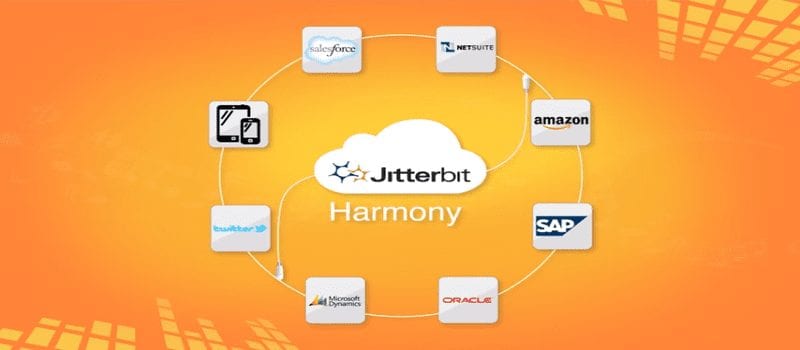 In a January 26th post, Jitterbit's CEO George Gallegos announced that the company had secured a Series B funding round led by global investment firm Kohlberg Kravis Roberts (KKR). The investment, which marks the first major infusion of capital for the provider of Data Integration tools, will enable Jitterbit to expand on the success of it's next-generation hybrid integration solutions and extend the power of its leading cloud integration platform to more organizations that are having trouble bridging the gap between legacy systems and new API, cloud and device-based services.
Jitterbit's cloud solutions bring together legacy IT infrastructure with modern cloud applications so that stakeholders in IT, marketing, sales and other roles can focus on doing their jobs instead of managing disparate applications and data. Jitterbit's portfolio of integration offerings make it easy to connect and orchestrate the follow of data between thousands of cloud and on-premise applications, devices and databases, thus helping modern modern organizations automate business workflows and connect applications that empower users and partners.
The new investment deal follows Jitterbit's biggest year to date. In fiscal 2015, the company added over 11,000 new customers and more than 300 enterprise accounts, including automaker Chrysler, Shell International, Jim Beam, Pinterest and Time Warner. Jitterbit's recurring revenues grew by more than 80 percent in 2015 and marked the two-year anniversary of its Harmony Cloud Integration Platform.
The new funding will allow the company to upgrade the Harmony platform's performance, speed and security. The company also has plans to build out new solutions for other key industries and ecosystems. Jitterbit will also hire new talent across all of its departments to support continued growth while maintaining a strong focus on customer success. Gallegos concludes: "This investment jumpstarts a new era for Jitterbit as we grow to meet the expanding demands of companies around the world that need to connect legacy IT with new applications that are powering the modern digital economy."
Click here for Jitterbit's full press release, and here for a demo about the company's flagship integration offering, Harmony.
Credit to CrunchBase for providing financial details.

Latest posts by Timothy King
(see all)