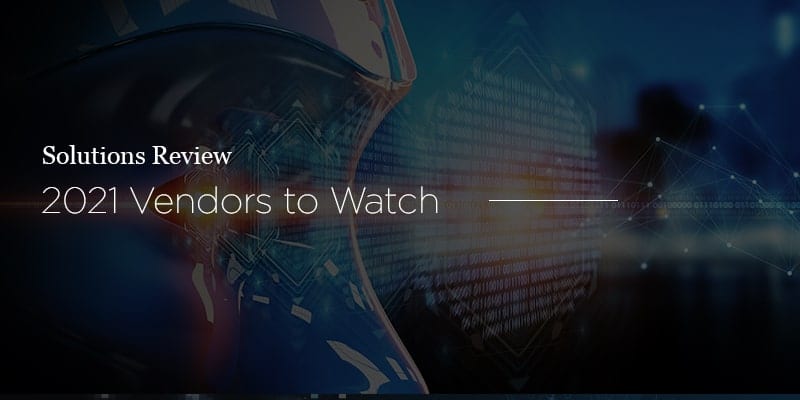 Solutions Review's Data Integration Tools Vendors to Watch is an annual listing of solution providers we believe are worth monitoring. Companies are commonly included if they demonstrate a product roadmap aligning with our meta-analysis of the marketplace. Other criteria include recent and significant funding, talent acquisition, a disruptive or innovative new technology or product, or inclusion in a major analyst publication.
Data integration tools vendors are increasingly being disrupted by cloud connectivity, self-service, and the encroachment of data management functionality. As data volumes grow, we expect to see a continued push by providers in this space to adopt core capabilities of horizontal technology sectors. Organizations are keen on adopting these changes as well, and continue to allocate resources toward the providers that can not only connect data lakes and Hadoop to their analytic frameworks, but cleanse, prepare, and govern data.
The next generation of tools will offer a variety of ways for enterprises to split the demands of integration so that they may integrate data, applications, and business processes with partners and growing customer bases.
These data integration tools Vendors to Watch have met at least two of our five points of inclusion and represent to some degree the evolution of the marketplace. It's in that spirit we turn our attention to the immediate future. Providers are listed in alphabetical order. Provider names and logos are linked so you can learn more.
Alluxio enables data orchestration for compute in any cloud. The product unified data silos on-prem across any cloud to provide data locality, accessibility, and elasticity. Alluxio is scalable to over a billion files in a single cluster, and its distributed architecture is built on three core components including Alluxio Master (manages file and object metadata), Alluxio Worker (manages node local space), and Alluxio Client (AI/ML application interface). The product also includes support for hyperscale workloads, flexible APIs, security and monitoring and management.
CData Software offers data integration solutions for real-time access to online or on-prem applications, databases and Web APIs. The vendor specializes in providing access to data through established data standards and application platforms such as ODBC, JDBC, ADO.NET, SSIS, BizTalk, and Microsoft Excel. CData Software products are broken down into six categories: driver technologies, enterprise connectors, data visualization, ETL and ELT solutions, OEM and custom drivers, and cloud and API connectivity.
Cinchy offers a data collaboration platform that tackles enterprise application and data integration. The product was designed as a secure tool for solving data access challenges, and features real-time capabilities for data governance and solutions-delivery. Cinchy works by connecting fragmented data sources into its network architecture. The unique design enables what the company calls "autonomous data" which means that data managed within the platform is self-describing, self-protecting, self-connecting, and self-managing.
Equalum offers an enterprise-class data ingestion platform for collecting, transforming, manipulating, and synchronizing data. The product effectively combines batch and streaming pipelines with modern data transformation and manipulation. Equalum touts an intuitive, user-friendly interface that enables users to build and deploy data pipelines via a no-coding approach. The solution also features a drag-and-drop UI that lets different user personas configure, maintain, and derive insights from the Equalum platform.
Hevo Data offers a no-code data pipeline for loading data into data warehouses. Data can be loaded from a wide variety of sources like relational databases, NoSQL databases, SaaS applications, files or S3 buckets into any warehouse (Amazon Redshift, Google BigQuery, Snowflake) in real-time. Hevo supports more than 100 pre-built integrations, and all of them are native and tout specific source APIs. The solution features a streaming architecture as well. Hevo detects schema changes on incoming data and automatically replicates the same in your destinations.
Infoworks offers an automated data operations and orchestration platform called DataFoundry. The product provides a no-code environment for configuring the ingestion of data (batch, streaming, change data capture) from a variety of data sources. Infoworks uses native connectors when possible to provide ingestion feasible and ingest source data while automatically preserving data precision. It automatically crawls data sources and relational databases, learns the metadata and infers data relationships for ingested data from external data sources.

Latest posts by Timothy King
(see all)