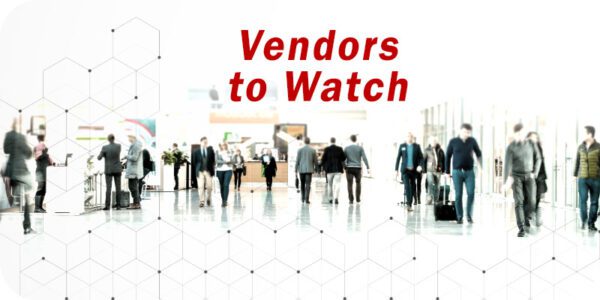 Solutions Review's Low-Code Data Engineering Vendors to Watch is an annual listing of solution providers we believe are worth monitoring. Companies are commonly included if they demonstrate a product roadmap aligning with our meta-analysis of the marketplace. Other criteria include recent and significant funding, talent acquisition, a disruptive or innovative new technology or product, or inclusion in a major analyst publication.
Low-code data engineering is a software development approach that enables data engineers to automate and streamline data workflows and pipelines with minimal coding required. It leverages visual interfaces and pre-built components to make it easier for users to perform data engineering tasks, such as data extraction, transformation, loading (ETL), data management and transformation, and data monitoring and troubleshooting.
The goal of low-code data engineering is to make data engineering accessible to a wider range of users, including business analysts, data scientists, and developers, who may not have specialized technical skills. This approach helps to speed up the development process, reduce errors, and make it easier to maintain and update data workflows over time.
These low-code data engineering Vendors to Watch have met at least two of our five points of inclusion and represent to some degree the evolution of the marketplace. It's in that spirit we turn our attention to the immediate future. Providers are listed in alphabetical order. Provider names and logos are linked so you can learn more.
Ab Initio provides a unique data processing platform.  It can process complex enterprise data using sophisticated business logic at any scale. The applications are built graphically and can run within a batch, streaming, in-memory, or microservice architecture. At runtime, the platform adapts to changes in the data formats, rules, and infrastructure, providing a new level of agility. The platform manages all these technical and operational foundations so that system architects, analysts, and developers can focus on the important parts.
Alteryx is a self-service data analytics software company that specializes in data preparation and data blending. Alteryx Analytics allows users to organize, clean, and analyze data in a repeatable workflow. Business analysts find this tool particularly useful for connecting to and cleansing data from data warehouses, cloud applications, spreadsheets and other sources. The platform features tools to run a variety of analytic jobs (predictive, statistical, spatial) inside a single interface.
Datameer offers a data analytics lifecycle and engineering platform that covers ingestion, data preparation, exploration, and consumption. The product features more than 70 source connectors to ingest structured, semi-structured, and unstructured data. Users can directly upload data or use unique data links to pull data on demand. Datameer's intuitive and interactive spreadsheet-style interface lets you transform, blend and enrich complex data toward the creation of data pipelines.
Decodable offers a real-time data engineering service for developers and data engineers. The product lets producers of data can serve data directly to the consumer with no intermediary, and data consumers can tailor the data to their needs without any back and forth. Built on the proven stream processing capabilities of Apache Flink, Decodable fully manages the underlying operations, providing engineers with a simple, easy-to-use development and implementation environment.
Fivetran is an automated data integration platform that delivers ready-to-use connectors, transformations and analytics templates that adapt as schemas and APIs change. The product can sync data from cloud applications, databases, and event logs. Integrations are built for analysts who need data centralized but don't want to spend time maintaining their own pipelines or ETL systems. Fivetran is easy to deploy, scalable, and offers some of the best security features of any provider in the space.
Prophecy.io is a cloud-native data engineering product built on Apache Spark and Kubernetes. They help enterprise organizations to modernize their data engineering via open runtimes and hybrid cloud deployments. Prophecy does this by automatically migrating existing ETL workflows to Apache Spark and providing a full-stack data engineering product on cloud infrastructure.
Talend offers an expansive portfolio of data integration and data management tools. The company's flagship tool, Open Studio for Data Integration, is available via a free, open-source license. Talend Integration Cloud is offered in three separate editions (SaaS, hybrid, elastic) and provides broad connectivity, built-in data quality, and native code generation to support big data technologies. Big data components and connectors include Hadoop, NoSQL, MapReduce, Spark, machine learning, and IoT.