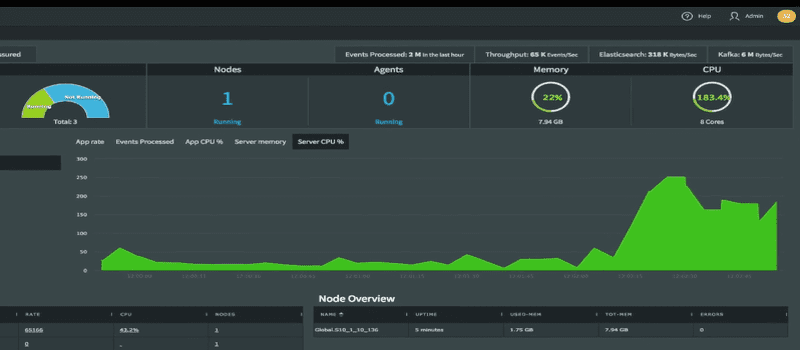 Striim announced the launch of a new version of its end-to-end real-time Data Integration and streaming analytics platform. Striim Platform version 3.6.6 comes on the heels of an August update, further underscoring the vendor's commitment to seamless integration with Big Data and cloud environments. Highlights in version 3.6.6 include integrations with MapR, Kafka 0.9 and Google BigQuery. Announced separately, the company also unveiled Hazelcast Striim Hot Cache, an open source in-memory data grid with hundreds of thousands of installed clusters and more than 16 million server starts per month, enabling real-time push-based propagation of changes from the database to the cache.
Striim support for Big Data is enhanced and now includes integration with MapR DB and MapR Streams as a target, allowing users to leverage the platform's change data capture and multi-stream correlation capabilities to capture data from enterprise databases, process it in real-time and load it into MapR DB or MapR Streams. Existing support for HDFS, Hadoop and Cloudera remain as data sources and targets. Version 3.6.6 bolsters support for cloud environments as well, and Striim has collaborated with Google Cloud Platform to provide integration between themselves and Google BigQuery.
One of the main focuses of the Striim Platform is ease of use. As a result, the company has added 12 additional change data capture wizards, offering speedy deployment of streaming solutions that require moving enterprise data from a variety of databases into newly supported cloud and Big Data environments. Striim takes advantage of security features included in Kafka 0.9, enabling companies to authenticate end-users via Kerberos or TLS client certificates. This provides organizations with the visibility to know exactly who is making a request. Striim customers can utilize a UNIX-like permissions system to control which users are authorized to access data.
Striim's Founder and EVP of Products Alok Pareek speaks to the new feature enhancements: "In this release, we have further strengthened our leadership position as an end-to-end streaming platform. Striim's ability to transcend on-prem, cloud and IoT environments in real time is what sets us apart. These types of new integrations with Big Data and Cloud technologies, combined with enhancements for Kafka security and ease-of-use, further accelerate our product capabilities."
Read the official press release.