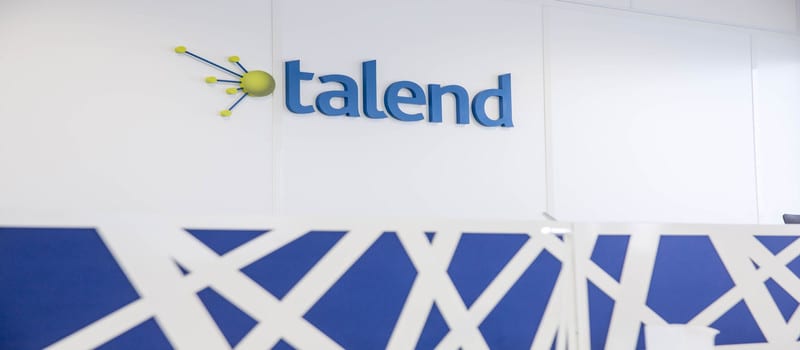 Talend has announced the Winter '17 version of Talend Data Fabric. The platform now includes data preparation features for Big Data that enables all users to access, cleanse and collaborate on the analysis of massive data sets, as well as a self-service data stewardship app that helps organizations avoid fines and penalties resulting from data integrity issues. Winter '17 also includes Spark 2.0 innovations for Talend Big Data and Integration Cloud.
The latest version empowers IT to enable business users to access and expedite data preparation and cleansing to get more value out of corporate data lakes. The new data preparation capabilities for Talend Big Data allow users to do the following:
Access any data source, whether it's housed in Hadoop, the cloud or a traditional database, and share it across user groups
Run preparations at scale using Spark 2.0 and Hadoop
Utilize a pre-configured data dictionary to auto-recognize the meaning of raw data from the data lake, as well as augment the dictionary with their own vocabulary
Crowdsource new data definitions from open data
In a statement to Solutions Review, Ashley Stirrup, Talend's Chief Marketing Officer added: "There is increasing pressure on companies today to digitize their business. A common first step customers take in their journey to become data driven is building a Data Lake, but while unfortunately a lot of hurdles remain to successfully implementing a data lake, such as they are not trustworthy, governed or ubiquitous. Talend Data Fabric enables IT to transform data lakes into qualified, clean data that anyone can use, so everyone can make better decisions, faster."
Talend's Big Data Fabric solution touts ease of use and can be deployed on-prem, in the cloud cloud or in hybrid environments. In addition, Talend Data Fabric requires no coding, but data prep, discovery and self-service are still emerging features.
The new version of Data Fabric will be released on January 19, 2017. Customers that license the newest version of Talend Data Fabric will receive two complimentary seats of the Talend Data Stewardship app and Talend Data Preparation.
Talend was recently named a Leader in Forrester's Wave for Big Data Fabric, Q4, 2016.
Read the official press release.