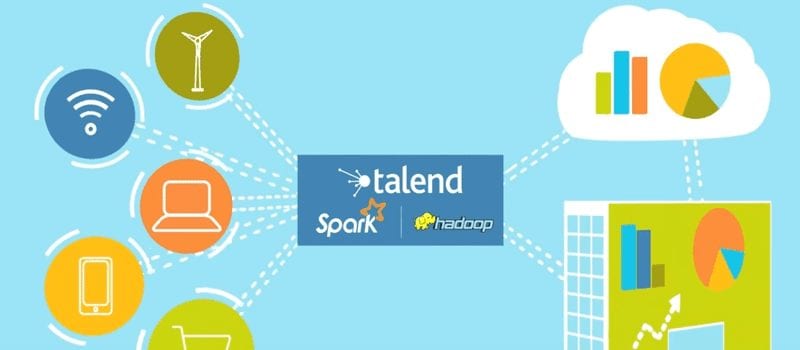 In a recent press release, Talend announced that Talend Big Data Integration now supports Cloudera Navigator. This new integration enables users to establish end-to-end Data Governance on Apache Hadoop, including field-level data lineage and impact analysis. In the current environment, Cloudera Navigator is the only complete governance solution for Hadoop, offering critical capabilities such as data discovery, continuous optimization, audit, lineage, and metadata management. Talend's Big Data Integration framework delivers high-scale, in-memory fast processing so enterprises can turn data into real-time decisions.
Ciaran Dynes, Vice President of Products at Talend, adds: "Hadoop is rapidly entering a phase of mainstream adoption that requires the type of comprehensive, enterprise-class data governance and control that Cloudera Navigator and Talend can provide. Together, we're meeting the needs of the most stringent governance requirements by showing not only what happened at the data input and output level, but also at a very granular level of detail, including joins, filters and maps, right down to the field level of the data."
Data-hungry organizations are increasingly being subject to market regulation and data controls, pushing them in the direction of new tools that enable them to remain compliant. Talend's integration with Cloudera Navigator allows just that, providing the capabilities necessary or them to monitor, audit, and understand data access on Apache Hadoop just as they do for traditional data warehouse environments.
Cloudera's Vice President of Corporate and Business Development explains: "Companies face many trust and compliance challenges as they collect and connect greater data volumes and provide data access to more individuals throughout the organization. This is why Talend Big Data Integration and Cloudera Navigator make a strong combination, enabling the fine-grained data governance necessary for turning data into a trusted source that helps precisely track data movement, transformation, mapping and filtering."
Talend has been all over the place recently, releasing a new Integration Platform as a Service tool, helping school business users in Big Data, and even beefing with Big Data behemoth Informatica!