What to Expect at Denodo DataFest Americas 2023 on September 12-14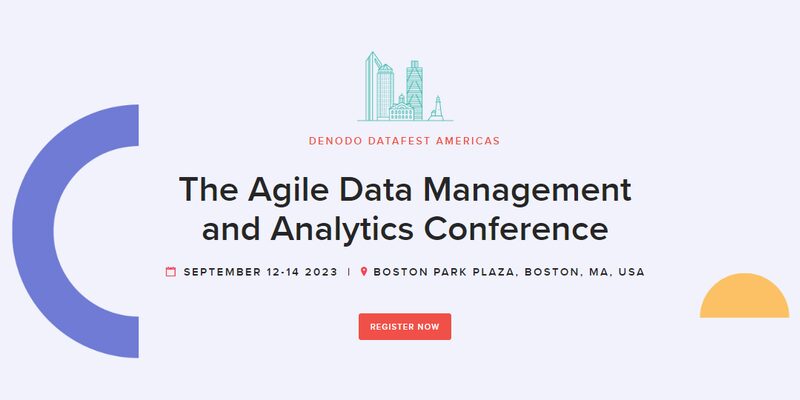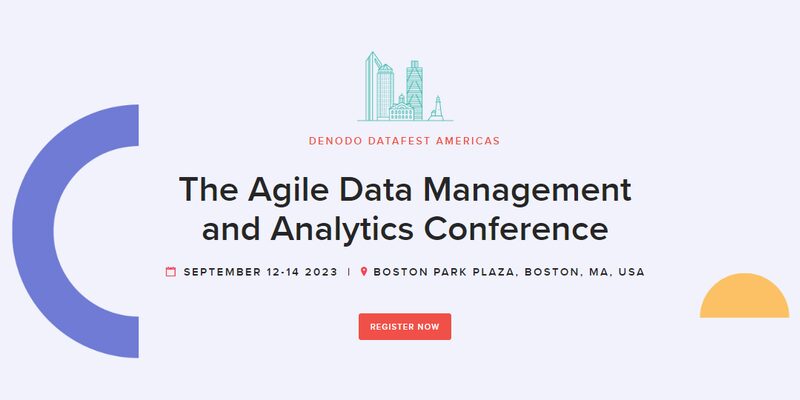 Denodo DataFest 2023 will empower users to maximize their knowledge of Denodo and help increase ROI from data and analytics tools, models, and applications.
What is a Denodo DataFest?
Join your peers and other industry leaders at Denodo DataFest 2023 and explore the latest innovations in logical data management with Denodo. Exchange expertise and stories experienced in the logical data management ecosystem. Hear firsthand from leading technology leaders, including data scientists, data engineers, cloud architects, enterprise architects, and business leaders, about their experiences in architecting and building modern data infrastructures.
Why You Should Attend
Denodo DataFest 2023 is designed to empower customers to maximize their knowledge of the Denodo Platform and to help their organizations increase their ROI from data and analytics tools, models, and applications.
This event offers opportunities to learn about best practices and tips for leveraging the Denodo Platform's logical approach for cloud modernization, self-service analytics, data science and machine learning (ML), data fabric, data mesh, and more.
Learn from fellow data practitioners by swapping strategies and sharing
best practices
Build confidence and expertise in creating leading-edge logical data solutions to address your organization's data integration and data management needs
Network with like-minded industry professionals who are using the Denodo Platform to conquer the challenges that come with data that is deeply buried, complex to access, difficult to integrate, and inaccessible to business users
Speakers
About Denodo
The award-winning Denodo Platform offers a robust capabilities package for data integration, data management, and data delivery using a logical approach to enable self-service business intelligence, data science, hybrid/multi-cloud integration, and enterprise data services. Denodo touts customers across large enterprises and mid-market companies in over 30 industries. A pioneering company in the data virtualization space, Denodo was founded in Palo Alto, California, in 1999.
FAQ
What: Denodo DataFest 2023
When: September 12-14, 2023
Where: Boston, MA (see registration page for more detail)