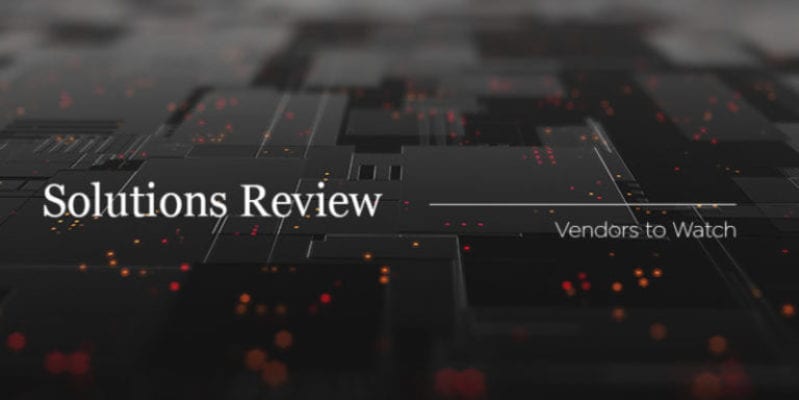 Distinct sub-categories have branched off of the traditional data management industry over the last several years as well. These include tools for metadata and master data management, as well as data quality and governance, data integration, and machine learning and data science. Although not linear in functional use, the categories are inter-related in relation to the big data analytics process.
Cue the process of seeking out, evaluating, purchasing, and deploying a data management solution. There's no such thing as a one-size-fits-all approach when it comes to big data. Solutions come in a variety of flavors—ranging from data management solutions for analytics to operational database management systems. Choosing the right vendor and solution is a complicated process—one that requires in-depth research and often comes down to more than just the solution and its technical capabilities.
In that spirit, we've turned our gaze to the future of data management software. Whether it's the release of an innovative new product, a bump in venture capital, or inclusion in one of the top analyst reports, these are the providers that have earned watch list status from Solutions Review for the year ahead. The vendors are listed in alphabetical order and have specific areas of expertise.
Alation offers a platform for a broad range of data intelligence solutions including data search and discovery, data governance, data stewardship, analytics, and digital transformation. The product features a Behavioral Analysis Engine, inbuilt collaboration capabilities, and open interfaces. Alation also profiles data and monitors usage to ensure that users have accurate insight into data accuracy. The platform provides insight into how users are creating and sharing information from raw data as well.
Alex Solutions is a technology agnostic unified enterprise data catalog. It features a business glossary that enables users to define and maintain key business terms and link them to physical data assets, processes, and outputs. Policy-driven data quality combines data lineage with data profiling and machine learning-based intelligent tagging. Alex also offers intelligent tagging that helps users add business context to physical data assets. Solutions Review named the company one of 9 Major Players in Metadata Management in August.
ASG Technologies offers a data intelligence platform that can discover data from more than 220 traditional and big data sources. The tool features automated data tagging by pattern matching, integration of reference data, and enriched metrics. Automated business linage allows users to better understand their data, and governance capabilities include those for tracing data in the data lake and traditional sources. ASG was named 2018 Enterprise Company of the Year by the BIG Awards.
The Collibra Data Dictionary documents an organization's technical metadata and how it is used. It describes the structure of a piece of data, its relationship to other data, and its origin, format, and use. The solution serves as a searchable repository for users who need to understand how and where data is stored and how it can be used. Collibra was named a leader in Gartner's August Magic Quadrant for Metadata Management Solutions.
erwin offers a unified software platform for combining data governance, enterprise architecture, businesses process, and data modeling. The product is delivered as a managed service that allows users to discover and harvest data, as well as structure and deploy data sources by connecting physical metadata to specific business terms and definitions. erwin was recently named a Trend-Setting Product in Data and Information Management for 2019 by Database Trends and Applications.
Infogix offers a suite of integrated data governance capabilities that include business glossaries, data cataloging, data lineage, and metadata management. The tool also provides customizable dashboards and zero-code workflows that adapt as each organizational data capability matures. Infogix made two major acquisitions this year, headlined by its DATUM buy in October. The company was also included in Gartner's new Market Guide for Information Stewardship Applications.
Smartlogic Semaphore is an enterprise-grade semantic platform that allows organizations to enrich data, extract facts, and harmonize information sources. The product features a model-driven, rule-based approach that enhances the capabilities of existing technologies. Smartlogic allows users to drive self-service delivery as well as move enterprise search from keyword to semantic to find data related to a query. The company was named a leader in Gartner's recent Magic Quadrant.

Latest posts by Timothy King
(see all)