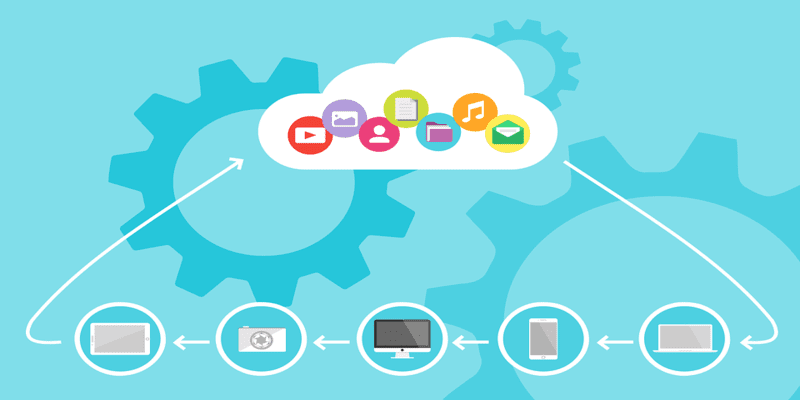 As cloud-based information systems become more mainstream, companies have embraced the trend of moving their on-premise solutions to the cloud. The percentage of businesses who move their Human Capital Management (HCM) and Enterprise Resource Planning (ERP) systems to the cloud continues to grow.
When you look at the data, it's easy to understand why more and more companies are doing so. A unified HCM and ERP cloud system has concrete benefits that touch on nearly all aspects of a business. The obvious advantages are cost efficiencies, single-sourced data sets and optimized workflows.
Beyond obvious benefits of HCM and ERP integration, businesses can gain unexpected advantages as well – more specifically, in areas of special interest to Human Resources (HR).
According to Amber Walters, content strategist at Oracle HCM, cloud plays a pivotal role in the transformation of the HR function into a more strategic organization, but just as importantly, cloud technology can also uniquely position HR to lead a fundamental shift in the way businesses operate on every level.
Below, Walters explains three unexpected benefits of unifying HCM and ERP in the cloud:
1. Continuous Business Transformation
Companies who have successfully transitioned to the cloud have seen improvements across multiple departments of their business, from increased productivity, to better strategic planning and decision making. Unifying HCM and ERP sees measurably high returns, and because of this partnership, it's often praised as a clear indication that unified information systems deployed in the cloud are critical to continuous business transformation.
"In this way, successful collaboration between HCM and ERP not only yields measurable ROI, it also illuminates the path toward fundamental shifts in business culture that produce greater agility and innovation," Walters adds.
2. Exposes Skill Gaps and Opportunities for Growth
It may seem counter-intuitive, but revealing the need for additional skill development is a bonus of cloud integration. The transition to the cloud itself doesn't necessary create skill gaps, instead, it merely exposes those that already exist. According to Walters, the two most common skills that companies uncovered as needing improvement were collaboration and communication between departments, and time management. While cloud integration in theory allowed for more time to be spent on value-added endeavors, many employees simply had not adopted the mindset required to take full advantage of the opportunity.
For HR leaders, the challenge here is to identify the teams and individuals who are struggling to operate strategically rather than tactically, both lead by example and create a plan for facilitating the necessary shift in culture and behavior.
3. Prepares HR and Finance for the Next Bump in the Road
Cloud integration allows for more time and resources to be spent on strategic initiatives, management and individual contributors to develop policies and plans that may have not been previously thought of. In doing so, employees across the company become more adaptable, more agile, and better able to prepare for digital disruption.
"The reality is that disruption is almost always unpredictable—that's one of the reasons we call it a disruption. But when individuals and teams are accustomed to flexible working models predicated on the ability solve problems as they arise and collaborate to meet ever-changing market needs, weathering the storms of continuous disruption becomes second nature," Walters explains.
---
Looking for more? Download our ERP Buyer's Guide for free to compare the top 24 ERP software vendors head to head! The guide also includes 4 key capabilities to consider while selecting a new ERP solution and 10 questions to ask yourself and the software vendor before purchasing.
And don't forget to follow us on Twitter, Facebook and LinkedIn for all the latest in the ERP space!

Liz is an enterprise technology writer covering Enterprise Resource Planning (ERP), Business Process Management (BPM) and Talent Management Suites (TMS) at Solutions Review. She attended Massachusetts College of Liberal Arts, where she attained a Bachelor of Arts Degree in Journalism. You can reach her at equirk@solutionsreview.com

Latest posts by Elizabeth Quirk (see all)