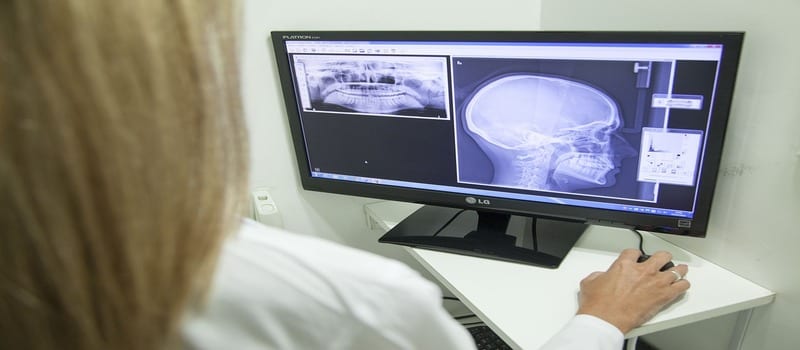 Healthcare providers have recently become more and more intrigued with implementing Enterprise Resource Planning (ERP) systems as part of their Business Intelligence (BI) and revenue cycle management suites. 
ERP systems are great business management tools that allow users an integrated view of core business operations, such as revenue management, production capacity, work orders and purchasing, plus payroll functions. The ERP system gathers and consolidates this data from across several business departments to facilitate information exchange.
In healthcare, according to Jacqueline Belliveau, editor at Xtelligent Media, companies use ERP systems to eliminate financial data siloes that have traditionally separated back office functions. With a successful ERP solution, providers can break the barrier between front-end revenue cycle management duties and back-end responsibilities, as well as linking healthcare supply chain management data to other financial information (like a revenue cycle).
As providers and executives explore their ERP system options, they face a number of solutions from some of the world's leading ERP software vendors. Below is a list of the top ERP vendors by hospital implementation based on data from Definitive Healthcare.
1. Evident
Evident is dedicated to providing advanced Electronic Health Record (EHR) solutions to rural and community healthcare organizations. Through its Thrive EHR solution, the vendor offers healthcare organizations a health record with integrated supports, such as patient and information management. As a part of its EHR suite, Evident offers financial and revenue cycle management tools along with advanced reporting for real-time insights into financial health and shared data integrity checks.
2. Harris ERP
Harris ERP provides web-based software solutions to several industries, including healthcare. For the healthcare sector, in particular, the vendor offers MediSolution. The healthcare-specific ERP system allows providers to realize operational efficiencies, cost savings, and care delivery improvements through a variety of suites. The system includes suites for financial management, human capital management, and business intelligence solutions.
3. Healthland
Healthland develops health IT systems for community, rural, and inpatient psychiatric hospitals. The company established Healthland Centriq, a fully integrated EHR solution that supports the care continuum.  Through an integrated EHR and financial management system, Heartland aims to help rural and small hospitals retain staff, compete with other facilities in the area, and improve their community presence.
4. Infor
With Infor, providers can choose from either on-premise or cloud-based ERP solutions. The solution vendor offers hospital and outpatient providers, health plans, and medical technology and device companies with an ERP system that contains human capital management, personalized views by user, common master data from any mobile device, and automated procure-to-pay processes. The ERP solution also supports clinical interoperability via Infor's Cloverleaf suite and value-based purchasing implementation.
5. Intacct Software
Intacct Software manages ERP solutions for a wide range of industries, but its healthcare-specific ERP system aims to help hospitals and practices achieve scale while ensuring financial processes and performance improves across multiple locations. It allows health systems and hospitals to centralize financial management data and processes across several locations as well as create consolidated financial statements at any time.
6. McKesson
Through McKesson's healthcare-specific ERP solution, providers and other staff gain access to the right information at the right time. The ERP system combines the power of the company's supply chain, fiscal management, and human capital management solutions under one system. Along with the ERP analytics tools, the system helps to streamline the enterprise continuum by integrating information exchange between key areas, such as scheduling, operation room management, and enterprise intelligence.
7. MEDITECH
MEDITECH provides healthcare organizations across the size spectrum with an integrated ERP solution. The ERP system works with the organization's EHR platform to manage reimbursements and medical billing, decrease supply chain costs and measure overall financial health.
8. Oracle
Oracle offers a cloud-based ERP to a wide range of industries, including healthcare. Major functions of the systems include accounting, financial planning and analysis, revenue recognition, risk management, financial governance, procurement, project planning, tax reporting, and financial closing.
9. Prognosis Innovation Healthcare
The FinancialAccess ERP system from Prognosis Innovation Healthcare allows hospitals of all types to integrate general ledger, accounts payable, time and attendance, payroll, fixed assets, and materials management into one system. The ERP system links to the company's EHR platform to automate financial management workflows and develop customizable reports.
10. SAP
SAP provides ERP solutions to a myriad of industries and customers across the globe. As one of the largest ERP providers, healthcare organizations have looked to SAP to integrate their core business operations into a single solution. Providers can choose from on-premise, cloud-based, or hybrid ERP systems that target key business operations.
Key benefits of the healthcare-specific ERP solution are real-time supply chain management, patient accounting tools that can create one bill for all services rendered, staff profitability and productivity assessments, and web-based business intelligence analytics.
---
Looking for more information about ERP systems? Download our free buyers guide, where you can find the top ERP software vendors, snippets about their highest ranking ERP solutions and products, plus the top 10 questions and tips to ask yourself and software vendor before purchasing!
And don't forget to follow us on Twitter, Facebook and LinkedIn for all the latest in the ERP space!

Liz is an enterprise technology writer covering Enterprise Resource Planning (ERP), Business Process Management (BPM) and Talent Management Suites (TMS) at Solutions Review. She attended Massachusetts College of Liberal Arts, where she attained a Bachelor of Arts Degree in Journalism. You can reach her at equirk@solutionsreview.com

Latest posts by Elizabeth Quirk (see all)