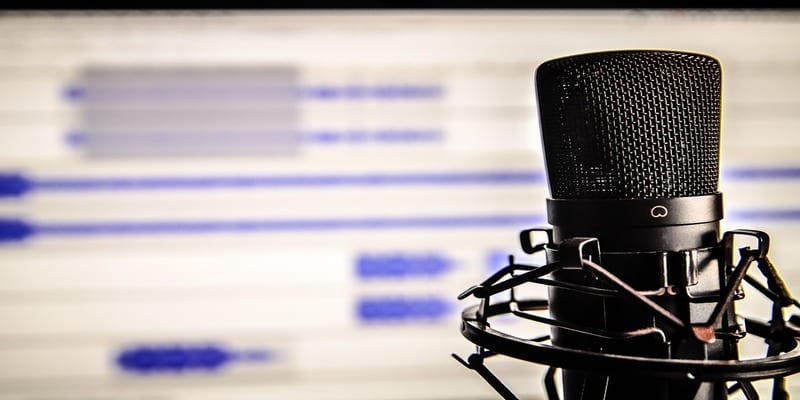 Within the past few years, podcasts have started to become one of the most popular ways to get news and information. Enterprise Resource Planning (ERP) podcasts haven't exactly been the driving force behind this explosion in podcast popularity, but it's good to know they exist, especially for wholesale distributors, manufacturers, and all those in the industry.
With that being said, we have compiled a list of our five favorite ERP podcasts, listed below in no particular order. To keep up with the latest news, trends, best practices, and to hear from the top minds in the industry, we highly recommend giving these a listen.
This is by no means a complete list, so if we've missed any needles in the haystack, let us know!
Enterprise Software Podcast
"The world's first independent podcast dedicated to business applications. Enterprise Software news, views reviews and interviews for CEOs, CIOs, developers, users and partners. Started back in 2014, Bob McAdam and Todd McDaniel 'talk shop' with the goal of having fun, trying to get extra exposure for their companies/websites and informing their audience on current happenings in the ERP and/or CRM market.
---
The MSDW Podcast
"The MSDW Podcast dives into the latest news and events in the Microsoft Dynamics ERP and CRM community. Produced by the editors of MSDynamicsWorld.com, the podcast features interviews and discussions on the latest issues confronting Dynamics AX, GP, NAV, and CRM users and professionals."
---
Macola ERP Podcast
"Welcome to "Winning with ERP." How successful manufacturers and distributors succeed with ERP. This is the podcast where we share best practices to increase your business profitability and efficiency. This show is brought to you by Macola, an ERP and business software that for over 40 years has helped manufacturers and distributors automate, manage and grow their businesses. Macola 10 empowers companies to take control of cost and complexity at every critical stage from design through delivery and see all facets of their business from a single application."
---
SAP and Enterprise Trends Podcasts from Jon Reed (@jonerp) of diginomica.com
"Free spirited, old school podcasts on all things enterprise with Jon Reed of diginomica.com, along with troublemakers and/or special guests. This feed includes live recordings from the road, as well as interviews for diginomica.com and debates on the future of the enterprise. Frequent topics include the impact of cloud, mobile, in-memory (including HANA), and analytics on the enterprise – but with an eye towards customer realities and genuine skills needs. Guests are free to call BS on Jon, and each other – a dash of enterprise humor is always welcome."
---
Cloud Accounting Podcast
"The Cloud Accounting Podcast is the #1 accounting and bookkeeping podcast in the world! Join Blake Oliver and David Leary at the intersection of accounting and technology for a weekly news roundup, plus interviews with industry leaders."
---
MakingChips Podcast Jason Zenger & Jim Carr Equip & Inspire Manufacturing Leaders
"We discuss the business of machining, engineering, design, tooling, best practices, technology, marketing, manufacturing news, women in manufacturing, 3D printing, grant money, family business, robots, ISO International Standards, STEM curriculum, welding, fabricating, social media, networking, CAM/CAD, IMTS, vending systems, tool crib management, maker spaces, dynamic machining, ERP / MRP, digital manufacturing, recessions, brand strategy, Thomas Edison, innovation, masterminds, business succession and more!"
---
Looking for more? Download our Enterprise Resource Planning Buyers Guide for free to compare the top-24 products available on the market with full page vendor profiles, key capabilities, an ERP software market overview, our bottom-line analysis, and questions for prospective buyers.
And don't forget to follow us on Twitter, Facebook and LinkedIn for all the latest in the ERP space!

Latest posts by Elizabeth Quirk
(see all)