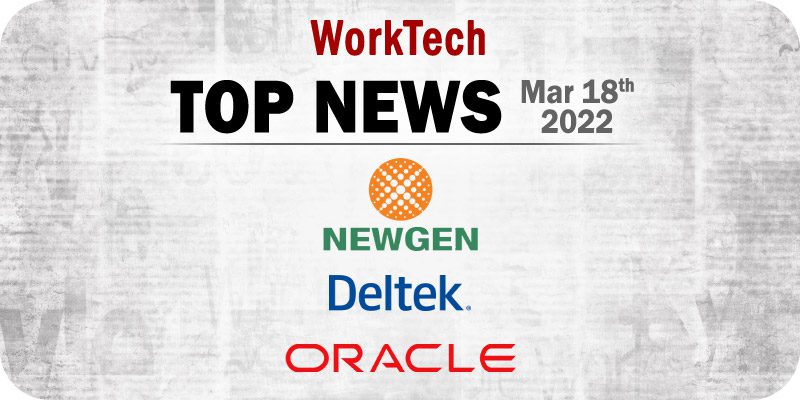 The editors at Solutions Review have curated this list of the most noteworthy WorkTech news from the week of March 18th. This roundup covers new announcements and updates for companies like Oracle, Deltek, KeyedIn, Newgen Software, ECI Software Solutions, and other brands in the marketplace.
Keeping tabs on all the most relevant ERP and BPM news can be time-consuming. As a result, our editorial team aims to summarize the week's top headlines in the enterprise technology marketplace. The Solutions Review editors will compile a weekly roundup of vendor product news, mergers and acquisitions, venture capital funding, talent acquisition, and other noteworthy WorkTech information.
Top WorkTech News from the Week of March 18th, 2022
---
BillingPlatform, a revenue management solution, has announced details on several new functionalities available for its core platform. The new product capabilities are designed to further the platform's quote-to-cash processes and include the addition of a CPQ module, extensive invoice management enhancements, updates to the customer and payment portals, expanded auditing tools, new Application-Level Encryption (ALE) capabilities, and overall improvements to BillingPlatform's system performance.
---
Deltek, a leading solution provider of project-based software for global companies, recently announced details on the latest release for Deltek Costpoint, a platform for government contractors. With the new release, Deltek introduced new capabilities to help its growing small and mid-sized firm clientele implement the Costpoint platform into their business. These features include expanded CRM capabilities, improved user experiences, simplified navigation tools, a new employee requisition integration for Deltek Talent Management to help users fill resource gaps, and enhanced functionalities for Costpoint's Supplier Portal.
---
ECI Software Solutions, a cloud-based business management solution provider, has launched eCommonSense in the North American marketplace after acquiring the platform in October 2021. eCommonSense is an e-commerce and product information management (PIM) solution developed for home supply dealers across lumber, hardware, home center, and other building materials. Its key product features include seamless ERP integration, an intuitive customer portal, unified product information, customizable user experiences, integrated payment processing capabilities, and more. The platform is available as a standalone solution or integration to ECI's cloud-based ERP offerings.
---
KeyedIn, an SaaS development company, has announced the pre-release of KeyedIn Manufacturing 7.0, an updated solution that combines financial and manufacturing capabilities on a centralized ERP application. The 7.0 update incorporates general ledger (GL) capabilities with a cloud-based ERP, equipping users with end-to-end functionalities to support their manufacturing business. KeyedIn Manufacturing 7.0 is available now to current customers with a "go live" date scheduled for early May 2022.
---
Newgen Software, the global provider of a low-code digital transformation platform, has announced the launch of a new integration with Microsoft Azure Applied AI services. The integration will offer enhanced automation tools and support for Azure Form Recognizer, an intelligent document processing feature. OmniDocs, Newgen's Content Service Platform, is now certified and listed on the Azure Marketplace. The integrated platform can help users ensure security and scalability, collaborate and store content from the Microsoft 365 Teams platform, leverage Azure Applied AI's service to utilize AI/ML-driven automation, and more.
---
Oracle Cloud Infrastructure (OCI) has announced that it is expanding with new networking, computing, and storage service abilities capable of helping companies run their workloads more efficiently, securely, and affordably. The new offerings will equip OCI users with flexible core infrastructure services for optimizing resources to meet application requirements. These include new container instances for enabling customers to use containers without needing to manage the hosting VM directly, an Oracle Cloud VMware Solution on AMD, flexible block volumes equipped with performance-based auto-tuning, a network visualizer, a Web Application Acceleration (WAA) tool, and more.
---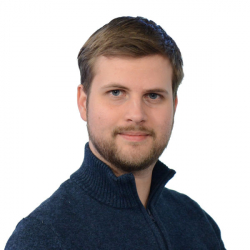 Latest posts by William Jepma
(see all)