ActiveCampaign has announced a new collection of features coming to its customer experience automation (CXA) platform. The updated functionalities are designed to help business-to-business (B2B) organizations "uplevel" their brand and continue to scale their customer experiences throughout the coming year. Upcoming features include email designer tools and templates, alongside additional upgrades to existing functionalities. The releases are scheduled for next year, but customers can sign up for Early Access today.
Our
Free Marketing Automation Buyer's Guide
 helps you evaluate the best solution for your use case and features profiles of the leading providers, as well as a category overview of the marketplace.
ActiveCampaign provides businesses of all sizes with a customer experience automation platform (CXA) to automate and customize their marketing efforts. The platform is equipped with a suite of integrations and pre-built automations that combine email marketing, marketing, and CRM features. The platform's functionalities can also help companies promote their segmentation and personalization efforts across social media, email outreach, messaging, chat, and text.
With the new features launching next year, ActiveCampaign users will have access to a suite of new tools for improving the customer experience. These include an easy-to-use email designer, reliable formatting tools, expanded custom objects, additional free email templates, and more. The announcement of these upcoming features comes on the heels of the recent release of ActiveCampaign's Sales Engagement Automation, which debuted in November and will help companies close the gap between their legacy account-based marketing and sales engagement solutions.
Jason VandeBoom, the founder and CEO of ActiveCampaign, says, "This is the functionality B2B companies need to be successful in 2022. I'm thrilled that we're releasing new platform updates in time for them to be as successful as possible in 2022. We're obsessed with our customers' success because we know that creating wow customer experiences helps businesses grow. We've done it ourselves."
Learn more about ActiveCampaign.
---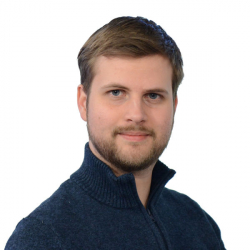 Latest posts by William Jepma
(see all)