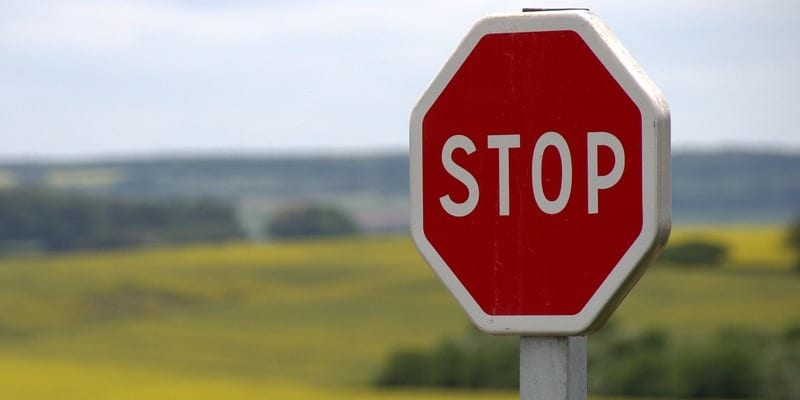 "New year, new me." That's the old cliche we all hear every year around this time as people fall in and out of resolutions. We've heard it a thousand times to the point where it's become tired. That doesn't mean we should try to be better, though. A new business year should be a time to earnestly bring about change to your organization. Continue with what's been working for you and leave the failures behind, and we all certainly have our shortcomings.
Let's take 2019 to leave these bad martech habits in the dust.
The Marketing/Sales Disconnect
Marketing and Sales are two departments that are intrinsically connected more so than any other departments in a  traditional enterprise. If you'll humor a basketball analogy, marketing takes the ball up the court and sales takes it to the rim. For that play to work, the two departments need to be working together as closely as possible. A disconnect between them, which happens more often than either party will care to admit, will hinder maximum efficiency in the overall amount of closed sales and ultimately hurts your bottom line. If that's not good enough reasoning, ask yourself this question:
Why not strengthen that relationship? It's not like it's an unreasonably difficult prospect. We live in the most connected era in human history. You can talk to someone on the other side of the world with a few clicks of a mouse. Talking to someone in the department down the hall shouldn't be too much of a stretch.
Over-Automation
Marketing automation saves you a lot of time and aggravation but if you're not careful it can cause you some trouble too. Studies have shown that leads eventually get frustrated with automation, proving that you can have too much of a good thing. The problem here is deciding when to cut the solution and start marketing manually.
We covered in a previous article the value of knowing that less can be more with automation. We recommended there that a solution is best used as a means of initiation and tracking. After those initial stages of the marketing process, you should cut the automation and engage with your leads on a personal level. You'll make a better impression and realistically won't have that many leads to deal with after some culling of your initial list of contacts.
Being Over the Top
When you can automate so much of your workflow, it becomes very easy to go over the top with your messaging. Too many messages, overly aggressive campaigns, and heavy-handed efforts all have adverse effects on your marketing by alienating your targets. Admittedly, this is more of a human error than one with the automation, but the solution will exacerbate it to the point of being a detriment. The only way to avoid this issue in your marketing is to just cool it a little. Limit the waves of emails you're automating, restrain your messages, and be a little more discerning overall concerning what you send to leads and when.