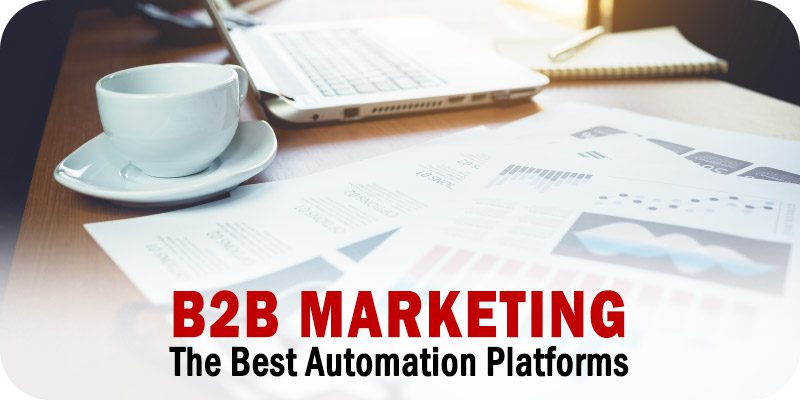 The editors at Solutions Review have compiled this list to spotlight some of the best B2B marketing automation solutions for companies to consider implementing into their processes.
Manually managing your company's marketing efforts can become a lofty task. Working with a marketing automation platform can improve your company's marketing strategies, conversion rates, and overall success with many channels to monitor and customers to target. However, not every solution has the tools required for specific use cases. For example, if your company is in the Business-to-Business (B2B) market, its marketing needs might look different from brands that focus on other markets.
With that in mind, the editors at Solutions Review have compiled the following list of top-rated B2B marketing automation solutions for companies to consider. Our editors selected these based on each provider's Authority Score, a meta-analysis of user sentiment through the web's most trusted business software review sites, and our proprietary five-point inclusion criteria. The list is organized alphabetically.
The Best B2B Marketing Automation Platforms
---
Description: Acoustic's Marketing Cloud platform provides companies across industries with tools and insights for creating personalized campaigns across digital channels backed by AI-powered marketing automation technology. With the Acoustic Campaign product, B2B marketers can utilize lead scoring, segmentation, CRM integrations, customer profile data, web tracking, personalized campaigns, real-time analytics, and other tools to improve engagement and drive revenue.
---
Description: Acquia is an open-source digital experience platform (DXP) designed to help organizations develop, host, analyze, and communicate with customers via websites and digital applications. The company's multi-marketing automation capabilities can help B2B (and B2B2C) companies use automated workflows to optimize campaigns, nurture leads through funnels, personalize customer experiences, and grow brand awareness. Specific capabilities include campaign customization, customer journey design, lead scoring, contact list management, journey analytics, and more.
---
Description: ActiveCampaign's Customer Experience Automation (CXA) platform provides email marketing, marketing automation, CRM, and sales automation solutions to clients across industries. Their marketing automation tool offers a simple visual overlay, showing users how automations connect and the features of each campaign. With ActiveCampaign's B2B capabilities, companies can nurture customer relationships, grow their business, and improve their connection with target audiences throughout the buying journey with personalized messaging across email, text, messaging, chat, and social.
---
Description: Act-On Software provides marketing solutions that help marketers engage leads at each stage of the customer lifecycle. The company's B2B marketing automation platform can help human resource firms, staffing teams, advertising firms, marketing agencies, consulting firms, and IT service providers with the tools they need to attract, nurture, qualify, and convert leads throughout the customer lifecycle. Some of its capabilities include multi-channel lead generation tools, lead segmentation, automated nurture programs, customized lead scoring, and more.
---

Description: Marketo Engage, an Adobe product, offers marketing automation capabilities capable of helping B2B brands identify, engage, and streamline customer experiences. Alongside its marketing automation tools, the Marketo Engage suite provides email marketing, revenue attribution, and lead management tools for attracting customers, building automated marketing campaigns, identifying high-value leads, measuring success rates, and more. Companies can also integrate the platform with Adobe Experience Cloud to access additional features like AI-driven analytics and content optimization.
---
Description: Creatio's multi-channel marketing solution is designed to work in tandem with Creatio's sales and service-oriented applications, which can all be integrated on a single, unified platform. Its capabilities can help B2B brands orchestrate customer journeys, accelerate lead-to-revenue cycles, streamline the personalization of cross-channel communications, build segmented audiences, manage marketing campaigns across channels, increase conversion rates, and more. Those capabilities include website behavior tracking, personalized email marketing, event management, lead scoring, embedded machine learning, and more.
---

Description: HubSpot offers a variety of capabilities centered around marketing, sales, and customer service. With HubSpot Marketing Hub, B2B companies can utilize a unified SaaS platform to attract audiences, convert visitors into customers, and develop inbound marketing campaigns. Marketing Hub's automation capabilities include content management, multi-channel customer engagement, account-based marketing, revenue attribution reporting, sales management, landing pages, email marketing, prospect engagement, service-centric modules, and more.
---

Description: Oracle offers a variety of cloud marketing products, including Bronto, Eloqua, and Responsys. Each option brings its strengths and customization for your marketing needs. For example, Eloqua is the B2B marketing option, and Bronto is for B2C. Eloqua's marketing automation capabilities can help users create closed-loop marketing strategies, manage sales activities, nurture leads throughout the buying processes, develop cross-channel campaigns, and more. The platform can also integrate with Oracle CX Marketing tools, including its advertising, commerce, content management, account intelligence, and CDP modules.
---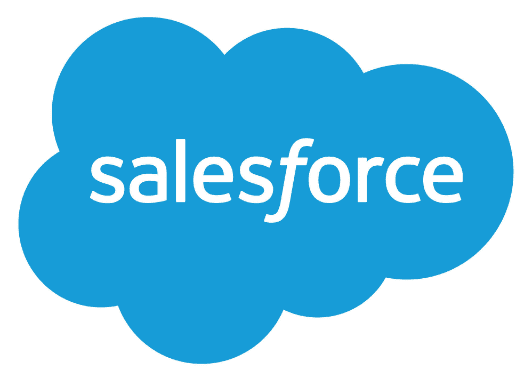 Description: Salesforce's B2B marketing automation, formerly known as Pardot, can directly integrate with its CRM system to harness all available data and use it to align sales and marketing efforts, generate leads, and maintain engagement. Salesforce's Marketing Cloud Account Engagement Capabilities include lead scoring, real-time sales alerts, email marketing campaigns, lead segmentation, multi-channel engagement, account-based marketing, lead management, reporting, predictive analytics, and more. It tends to focus on mid-market and enterprise organizations in B2B, including financial and high-tech markets.
---


Description: Zoho is a multinational company specializing in software development, cloud computing, and web-based business tools. It offers a collection of products and applications across major business categories. The company provides an all-in-one marketing automation software capable of helping businesses manage their marketing activities across channels, generate leads, and convert them into customers. Specific capabilities include lead management, multi-channel marketing, channel attribution, web behavior marketing, and more. The software can also integrate with Zoho's other offerings for expanded functionalities.
---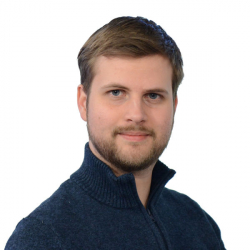 Latest posts by William Jepma
(see all)