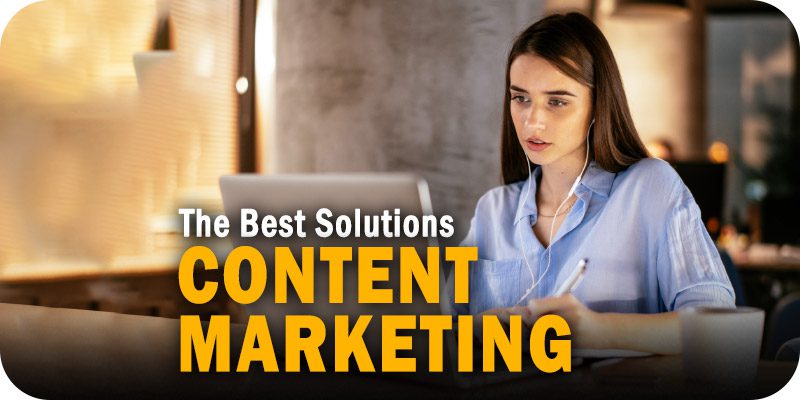 The editors at Solutions Review have compiled the following list to spotlight some of the best content marketing solutions in the marketplace.
Content marketing is the backbone of almost every marketing strategy. Whether social media posts, email newsletters, blog posts, downloadable white papers, or YouTube videos, content marketing is essential in developing a brand, reaching audiences, and generating leads. Content marketing is as versatile a tool as they come, which makes it a mandatory skill for marketers of all experience levels to practice. After all, you can't have marketing without content.
However, finding the best content marketing solution is easier said than done. With that in mind, the editors at Solutions Review have compiled the following to spotlight some of the top-ranked solutions in the market. Our editors selected these based on each provider's Authority Score, a meta-analysis of user sentiment through the web's most trusted business software review sites, and our proprietary five-point inclusion criteria. The list is organized alphabetically.
The Best Content Marketing Solutions
---
Description: Contently is a content marketing SaaS platform and services company for financial services, healthcare, technology, travel, e-commerce, and energy companies. With Contently's enterprise content marketing platform, marketing teams can track ROI, create documented content strategies, manage cross-channel content production, repurpose content with a single click, maintain a consistent brand voice, optimize for SEO, and more. Capabilities include content intelligence tools, automated brand governance, advanced workflows, content calendars, and marketing analytics.
---
Description: Curata is a content marketing platform and content curation software provider that helps marketers create and scale a data-driven content marketing supply chain that generates leads and revenue. Capabilities include customizable editorial calendars, workflow templates, content performance dashboards, and content analytics that can track leads generated and identify what content creates revenue. Companies can integrate the Curata platform with other marketing automation and CRM tools, including HubSpot, WordPress, Salesforce, Google Analytics, and more.
---


Description: HubSpot offers a variety of capabilities centered around marketing, sales, and customer service. HubSpot's free CRM connects all the data users need to run effective marketing campaigns, and their marketing hub comes with easy-to-use customization options. Users can modify their website or mobile site without coding knowledge; they can drag-and-drop pages, posts, landing pages, and more. The marketing hub automatically tracks and reports on customer interactions. This data helps measure a campaign's effectiveness or build new automations.
---
Description: Optimizely provides companies with an open, extensive digital experience platform to help them create and optimize digital customer journeys. Its product suite includes content creation, commerce, and data intelligence solutions. With Optimizely's Content Marketing Platform, teams can collaborate in a unified workspace to share plans, collaborate on assets, and execute content campaigns across channels. Additional capabilities include marketing workflows, digital asset management (DAM), performance analysis tools, marketing calendars, campaign management,  content editing tools, and more.
---

Description: Sitecore offers a digital experience platform that combines customer data with AI, analytics, and marketing automation capabilities to help companies nurture their customers throughout the customer journey with personalized content across channels. The company's content marketing platform, Sitecore Content Hub, can help marketing teams repurpose existing content, manage workflows, measure marketing performance, eliminate production bottlenecks, ensure policy compliance, deliver personalized content across devices, personalize content at scale, and more.
---

Description: Skyword is a content marketing company that helps B2B and B2C companies manage talent, build content strategies, create content at scale, optimize the impact of their content, localize content for global audiences, and more. The company provides clients with content creation tools, managed services teams to augment in-house content marketing efforts, a unified view of content projects, social listening, workflow optimization tools, and integrations with leading brands like Adobe, Salesforce, and others.
---
Description: Sprinklr is a unified customer experience management platform powered by a proprietary AI engine that gives users the extensibility they need to meet customer expectations. As part of its marketing and advertising suite, Sprinklr offers a content marketing platform (CMP) equipped with AI tools for generating Voice of the Customer (VoC) insights, mining unstructured social media data, optimizing performance, increasing content production speeds, and boosting ROI. Some of its content marketing tools include workflow optimization, AI-powered insights, data visualization, omnichannel campaign management, and more.
---

Description: Storyteq provides creative and marketing teams with an automation platform to help brands improve content production and collaboratively activate on-brand marketing campaigns in every market and channel at scale. Its capabilities can help businesses create and localize multichannel campaigns, promote branded content, generate multiple variations of creative content, and store, organize, and manage creative assets. Storyteq is an ISO-certified SaaS platform that users can integrate with other marketing solutions, including Facebook, YouTube, Adobe, OpenText, and more.
---

Description: Kapost, an Upland product, is a marketing solution designed to help businesses align their content strategies with customer journeys. Marketers can use the platform to analyze content performance, build seamless content stacks, align marketing with sales, present consistent brand messages across content, develop personalized content experiences at scale,  and manage every campaign piece, from content creation to distribution. Upland Kapost also provides users with ready-built and premium integrations for leading platforms like HubSpot, Salesforce, Adobe, WordPress, and more.
---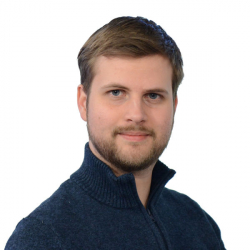 Latest posts by William Jepma
(see all)