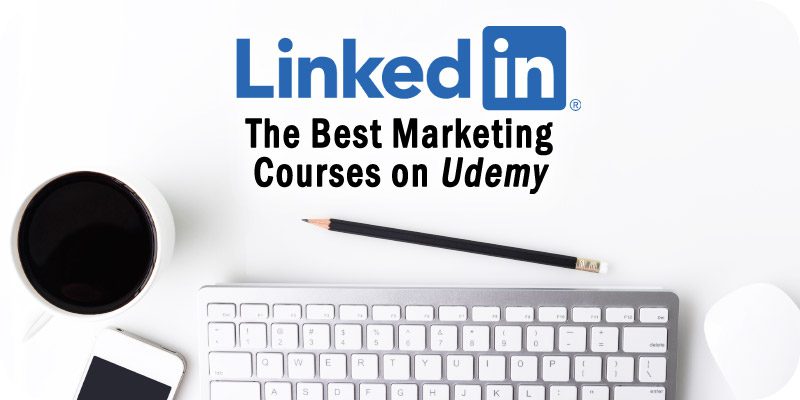 The editors at Solutions Review have compiled the following list to spotlight some of the best LinkedIn marketing courses that beginners and professionals should consider taking on the Udemy learning platform. Solutions Review participates in affiliate programs and may make a small commission from products purchased through this resource.
Marketing professionals are essential to any company's success. However, as markets and best practices change, active and aspiring marketers alike need to consistently maintain and expand their skills and expertise, especially when it comes to LinkedIn marketing. While not one of the first platforms that come to mind when thinking about marketing strategies, LinkedIn offers many opportunities for businesses of all sizes to connect with their target audience, develop their brand, and start generating leads.
To help you get started, the Solutions Review editors have compiled a list of the top-rated LinkedIn marketing courses on Udemy for marketers of all experience levels to enroll in and improve or expand their skills.
The Best LinkedIn Marketing Courses on Udemy
---
OUR TAKE: With the right strategy on your side, LinkedIn can generate consistent and high-quality leads every month. Learn how to get started with this nearly thirteen-hour training course, tailored for B2B salespeople and consultants.
Description: Marketers that enroll in this comprehensive LinkedIn lead generation and marketing course will learn about proven strategies for generating leads, sales, and revenue for their business. Topics covered include how to generate leads remotely, create buyer personas for a LinkedIn campaign, optimize a profile to improve visibility, identify the ideal target audience, build a database of potential clients, write messages that generate engagement, interact with LinkedIn groups, send cold emails to connections, and more. The course contains almost thirteen hours of video material, over twenty downloadable resources, and LinkedIn messaging templates.
GO TO COURSE
---
OUR TAKE: Taught by a marketing expert with over a decade of experience, this training course will help you learn how to utilize LinkedIn's advertising tools to generate leads and revenue.
Description: This course offers marketers, salespeople, consultants, entrepreneurs, and business managers the insights and training material they need to learn how LinkedIn ads can help them book more sales meetings and improve their lead generation efforts. Topics covered include account-based marketing, nurturing leads with marketing automation, using advertising analytics, bidding correctly to reduce expenses, and developing LinkedIn video and text ads that convert. Alongside the program's five hours of video material, students will also get access to several articles and a LinkedIn advertising tip sheet.
GO TO COURSE
---
OUR TAKE: Generating leads as an agency can be challenging, and this course is designed to help you and your team turn LinkedIn into a lead generation machine.
Description: Developed for B2B service companies' sales reps, consultants, and marketing agencies, this four-hour course will teach learners how to leverage the LinkedIn platform to find and convert leads into customers. Topics covered include setting sales appointments with clients, writing effective LinkedIn outreach templates, targeting the right leads, developing LinkedIn marketing campaigns, responding to leads, optimizing profiles, and moving prospects off LinkedIn and onto sales calls.
GO TO COURSE
---
OUR TAKE: If you're looking for a brief program to help you improve your understanding of LinkedIn's marketing, sales, and lead generation potential, this course can help you get started on the right foot.
Description: Individuals who enroll in this course can expect to learn how to use LinkedIn to generate leads, drive traffic to their website, connect with influencers, create an optimized profile, publish LinkedIn articles, build an email list from LinkedIn, create company pages, participate in groups, and more. This compact course is geared toward individual marketers, salespeople, and entrepreneurs and includes an hour of video material.
GO TO COURSE
---
OUR TAKE: This bestselling and recently updated training course will help you learn to generate leads on LinkedIn with proven marketing and outbound strategies that will grow your contact list in a valuable way.
Description: Taught by Patrick Dang, an international sales trainer who has taught over 100,000 students on Udemy, this five-hour LinkedIn training course will help sales and marketing professionals use the platform to generate meaningful leads and grow their businesses. Specific LinkedIn marketing and sales topics covered include outbound lead generation, social selling, content marketing, lead generation strategies, advertising, and follow-up strategies.
GO TO COURSE
---
OUR TAKE: Give your LinkedIn skills a boost with this beginner-level training course, covering everything from developing a personal brand to generating high-quality leads for your business.
Description: LinkedIn users who take this four-hour program will learn how to lay the groundwork for a successful LinkedIn presence and use it to expand their network, generate leads, create unique content across mediums, develop a posting workflow, and get the most value from the platform. The course is designed for professionals, entrepreneurs, and job seekers who want to use the LinkedIn platform to organically generate results that improve their brand, career prospects, and ability to generate leads.
GO TO COURSE
---
OUR TAKE: Today's salespeople need an active, effective online presence, and LinkedIn is one of the best places to develop one. With this compact, two-hour course, marketing and sales professionals will learn to use LinkedIn to target and engage the right buyers.
Description: LinkedIn Sales Navigator can be a tremendous asset to a company's marketing and sales teams if they know how to use it. With this thorough two-hour course, learners will see firsthand how to use the platform's sales tools to develop their brand, search for ideal leads, identify what a high-quality prospect looks like, customize searches for best results, empower remote teams, develop customer relationships, manage lists that group prospects, and more.
GO TO COURSE
---
---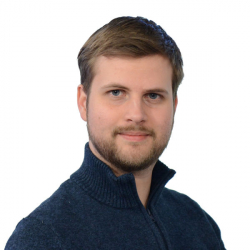 Latest posts by William Jepma
(see all)