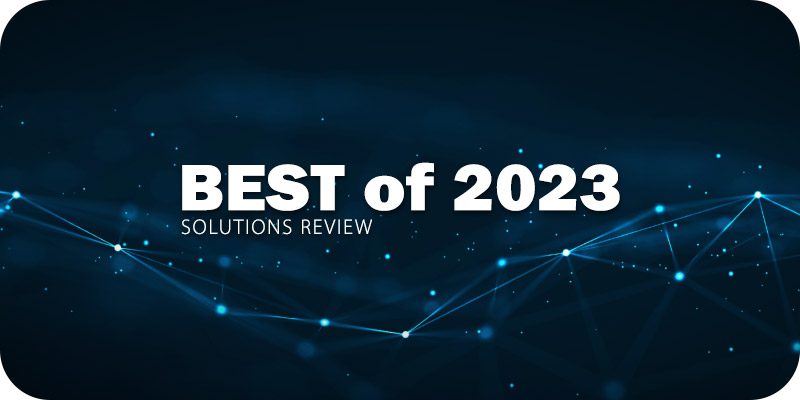 Solutions Review's listing of the best marketing automation software companies is an annual look into the solution providers included in our Buyer's Guide and Solutions Directory. Our editors gathered this information via online materials, reports, product demonstrations, conversations with vendor representatives, and free trial examinations. Solutions Review participates in affiliate programs and may make a small commission from products purchased through this resource.
Manual management of marketing campaigns is becoming an increasingly lofty task, especially since customers use more channels than ever. Each channel creates new areas for data to be collected and harnessed. Keeping up with the competition takes much more than a superior product: it comes down to effective marketing strategies. A marketing automation tool can help your company eliminate the monotony of campaign management while keeping your valuable customers engaged. 
However, choosing the best marketing automation software vendor can be a complicated process, as it requires constant market research and often comes down to more than technical capabilities. With that in mind, Solutions Review editors compiled the following list to spotlight some of the best marketing automation providers for 2023 (and beyond!).
Note: Companies are listed in alphabetical order.
The Best Marketing Automation Software Companies for 2023
---
Description: ActiveCampaign provides email marketing, marketing automation, CRM, and Sales Automation solutions to clients across industries. Its Customer Experience Automation (CXA) platform has email marketing, marketing automation, CRM, and sales automation solutions for businesses across industries. Their marketing automation tool offers a simple visual overlay, showing users how automations connect and the features of each campaign. The platform also provides social media analysis and deep site tracking tools. Enterprise customers will also have access to an "expert level" team member to consult or help with the platform. 
---
Description: Act-On provides a marketing solution suite capable of streamlining or eliminating many tasks marketers are responsible for managing. It tracks and collects analytics automatically and uses the information to improve marketing techniques. Users gain complete visibility into unknown and known activity on their website. With the collected data, Act-On then automates nurturing based on user preference. It even segments customers and leads into specified categories for you. The platform is an integrated tool for many CRMs and provides professional services to clients who need help building an effective marketing strategy. 
---

Description: With Adobe Campaign, companies can use customer data to create, deliver, and manage B2B cross-channel marketing campaigns. The software includes central workflow management, personalized email marketing tools, customer data management, cloud services, and learning tools to help you and your team stay on top of their email marketing skills. Multichannel site design is simple and synchronized to maintain its brand image across platforms. Adobe allows marketers to follow each step in the customer journey. They also collect deep and predictive analytics to enhance marketing campaigns.
---

Description: ClickDimensions is partnered with Microsoft Dynamics 365, Azure, and Power BI, so its marketing solutions are centered around Microsoft's toolkits. The company built its platform natively inside Dynamics 365, which means users don't have to pay additional fees to integrate with the Dynamics product suite. Users can also synchronize data immediately, eliminating the headaches of complex implementations. They offer essential marketing tools like email marketing, campaign automation, web intelligence, surveys, social marketing, and more. 
---

Description: Dotdigital has spent more than twenty years helping brands across industries improve their marketing strategies, boost engagement, and maintain customer connections. Its cross-channel digital engagement and marketing platform equips businesses with multichannel capabilities for communicating with customers, targeting leads, and using analytics to power data-driven campaigns that resonate with audiences. The company can also work directly with users via managed, creative, training, and customer support services. The company is based in London, and its platform is used in over 150 countries. 
---

Description: GetResponse offers a suite of simple and robust solutions that can be scaled and customized for small and large organizations. The company's marketing solutions include automation, CRM, webinar software, email design, and other tools to help businesses create customer journey scenarios. GetResponse's workflow designer uses simple block arrangements for conditions, actions, and filters. Customer profiles include tagging and scoring so that users can build detailed segmentations. The company is headquartered in Poland with offices around the world. 
---


Description: HubSpot offers a variety of capabilities centered around marketing, sales, and customer service. HubSpot's free CRM connects all the data users need to run effective marketing campaigns, and their marketing hub comes with easy-to-use customization options. Users can modify their website or mobile site without coding knowledge; they can drag-and-drop pages, posts, landing pages, and more. The marketing hub automatically tracks and reports on customer interactions. This data helps measure a campaign's effectiveness or build new automations.
---
Description: iContact began as an email marketing company for SMBs before becoming a larger marketing automation and consulting entity. They offer detailed email marketing tools to help marketers deliver personalized messages. Delivery of messages is further enhanced by advanced tracking and reporting. Users can learn what's driving a campaign's success or failure. Depending on your team's skills, iContact offers easy access to a strategic advisor that can help build personalized campaigns. Advisors have a detailed understanding of the platform and help email goals become a reality. The company is a part of Cision, a global media intelligence company. 
---

Description: Insightly is a vendor that offers both a CRM platform and a robust marketing automation platform. This solution provides in-depth customer journey management, an intuitive drag-and-drop email and newsletter creator, and more. Users can open up two-way communication with their customers through embedded forms and landing pages while analyzing and visualizing customer insights with Insightly's advanced analytics and reporting engine. CRM features include visual relationship webs, easy sale-to-project transition, and mobile application access.
---
Description: Iterable is a growth-marketing platform that emphasizes multichannel relevance at scale by giving users the tools they need to interact with customers on various channels. They provide the same technologies that made Twitter and Facebook successful in user engagement. Marketers can harness data for campaign activation and behavior-based personalization, and the dashboard lets marketers drag-and-drop workflows and activates customer data.
---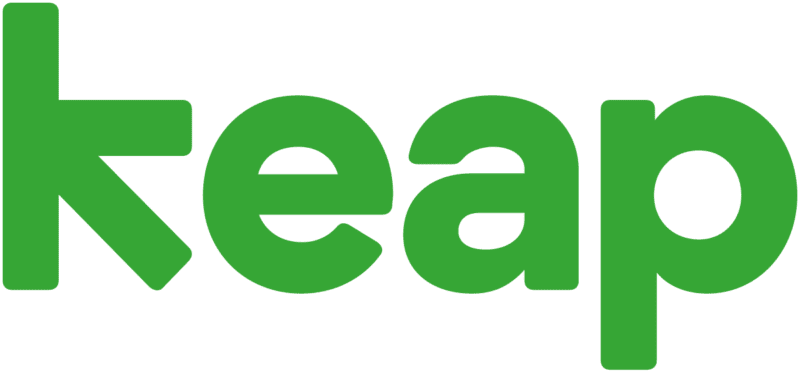 Description: Keap offers small businesses access to a marketing automation platform and CRM. The small business approach is emphasized as it only includes one user account in the base product. Keap offers collaboration with an onboarding expert to initiate setup for clients new to marketing tools. The platform provides a centralized view of customer data that enhances campaign automation and reporting. Keap helps users understand how audiences respond to campaigns so modifications can be made when necessary. They also provide hundreds of business apps, so you can craft the platform that fits your needs.
---
Description: Klaviyo provides growth-focused e-commerce brands with a marketing automation platform designed to help drive sales with targeted and relevant email, Facebook, and Instagram marketing campaigns. The platform includes segmentation, web tracking, autoresponders, automated email flows, reporting, A/B testing, email content creation, and more. Klaviyo also tracks important data from whichever e-commerce platform a company uses, thanks to its integrations with leading platforms like Shopify, BigCommerce, and Magento. Klaviyo uses flexible pricing models that don't involve annual contracts, so companies only pay for the tools and features they use. 
---
Description: Lead Liaison offers cloud-based marketing and sales automation solutions to businesses of all sizes. Their Lead Management Automation platform combines lead capture, content creation, social media engagement, and more. Prospects can be targeted based on engagement, demographics, and social info. This data is also used to trigger responsive marketing techniques. Due to the focus on lead generation, Lead Liaison reveals critical moments of a buyer's journey to the sales team. Salespeople also receive daily lead reports that include "Buy Signals" to indicate the right time to contact a prospect. 
---


Description: LeadSquared brings marketing automation to key time-consuming areas so marketers and salespeople have time to focus on significant projects. This is accomplished through automating engagement with leads and customers. Their software easily captures lead and activity data across channels, making each engagement meaningful and targeted. LeadSquared helps more than just marketers, as salespeople can easily access critical data to find sales-ready leads to target. The platform uses machine learning to forge a deeper understanding of conversion attributes.
---

Description: Marketo Engage, an Adobe product, offers marketing automation as an application. All of Marketo's applications can integrate with their Engagement Marketing Hub. The marketing hub also includes LaunchPoint partner applications so that users can build an optimal marketing platform for their needs. The automated marketing application lets users create and scale marketing campaigns across channels. It also provides nurturing options that can be as persistent as needed, empowering marketers to customize customer journeys based on collected data. 
---

Description: Maropost Marketing Cloud provides tools for building complex customer journeys. The platform allows marketers to connect with customers across email, web, mobile, and social media channels. Users can create and automate workflows from a simple dashboard on every channel and lifecycle stage. Event-driven workflows nurture visitors on a path that reflects their behavior. Machine learning tools utilize data to make personalized recommendations on your website and include a single customer view combining all available data on a customer. This creates deep segmentation functionality based on both manual and automatic data. 
---

Description: Omnisend specializes in marketing solutions for retail and e-commerce companies by giving marketers the tools necessary for engaging with customers. The platform provides smart triggers to send targeted messages to customers at any stage of their journey. For example, a user can send a welcome email to new customers that signed up for their newsletter. Or, if someone leaves an item in their cart, reminder messages can be sent after a predetermined amount of time. Omnisend also provides A/B testing to ensure the right campaign is used in long-term strategies. The company is headquartered in London but offers its platform around the world. 
---

Description: Oracle offers a variety of cloud marketing products, including Bronto, Eloqua, Responsys, and more, each with unique strengths and customization tools. For example, Eloqua is the B2B marketing option, and Bronto is for B2C. Each provides campaign management tools to deliver relevant content to target audiences. These two equip marketers with lead and campaign management tools to engage the right audience at the right time in their purchasing journey. This can be accomplished across multiple channels like email, display search, web, video, and mobile.
---

Description: Ortto, previously known as Autopilot, is a customer journey and data platform that uses marketing automation and artificial intelligence (AI) technologies to help e-commerce, non-profit, SaaS, and B2B businesses develop meaningful connections and experiences with their audiences. Its solution suite offers tools for website tracking, lead managing, email marketing, business intelligence, artificial intelligence (AI), Facebook retargeting, sales dashboards, SMS marketing, automation, audience segmentation, and more.  
---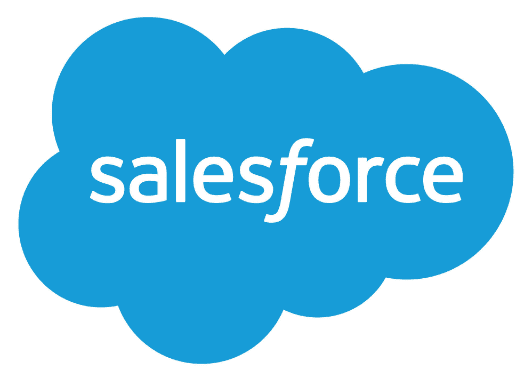 Description: Salesforce's marketing automation platform, formerly Pardot, can directly integrate with its CRM system to harness all available data and use it to align sales and marketing efforts, generate leads, and maintain engagement. Salesforce's Marketing Cloud Account Engagement Capabilities include lead scoring, real-time sales alerts, email marketing campaigns, lead segmentation, multichannel engagement, account-based marketing, lead management, reporting, predictive analytics, and more. It tends to focus on mid-market and enterprise organizations in B2B, including financial and high-tech markets. 
---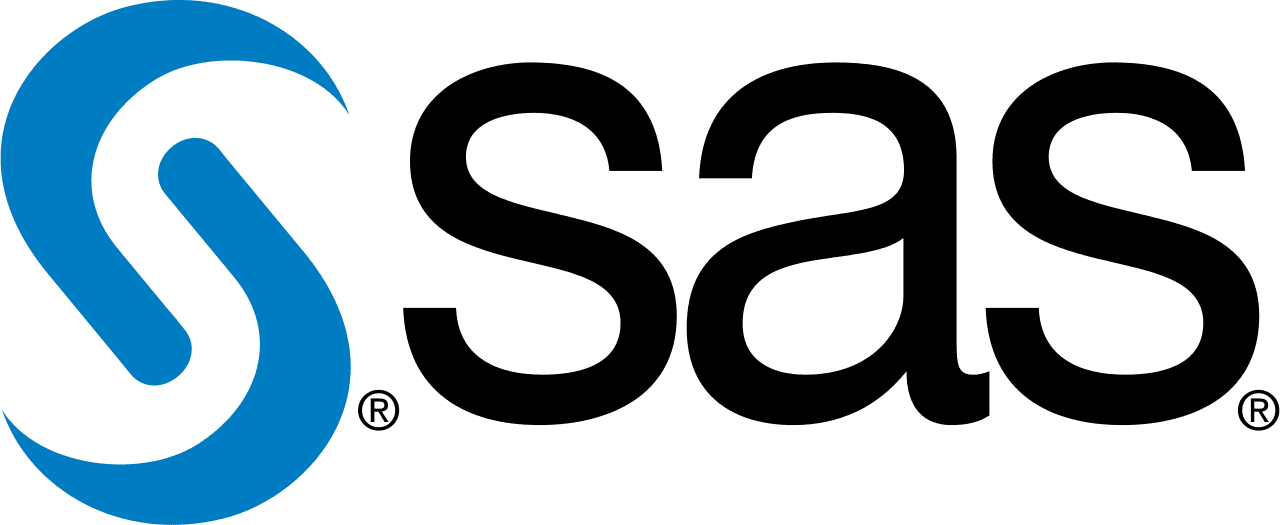 Description: SAS is a business analytics software and services provider offering innovative marketing, risk management, IoT, and security solutions for companies across the banking, insurance, life sciences, public sector, retail, and other industries. Its marketing capabilities include adaptive planning tools, journey activation features, and a real-time decision engine designed to help users develop moments-based customer experiences that improve brand loyalty and maximize profitability. 
---

Description: Selligent Marketing Cloud is an automation platform for B2C brands designed to improve customer engagement across all channels and help marketers nurture relationships in a data-driven way. Users can collect data with the company's AI and Customer Data Platform, creating universal consumer profiles for AI marketing. Consumer profiles are generated for each contact, so marketers can analyze and target without manually merging data. Selligent provides behavioral targeting tools that change when user engagement or involvement changes.
---

Description: SendinBlue is an "all-in-one" digital marketing platform for B2B and B2C businesses, agencies, and e-commerce companies. The company's marketing solution provides companies with a suite of email marketing, CRM, SMS marketing, transactional messaging, marketing automation, Facebook ads, landing pages, end-to-end digital marketing campaigns, and other functionalities to help SMEs and SMBs build meaningful relationships with their customers. The company also offers an Enterprise version of its solution, which can be tailored to scaled businesses with unique needs.
---


Description: SharpSpring, from Constant Contact, offers a marketing automation platform for businesses and agencies. Their behavioral-based tracking tool helps users understand what motivates each click. It also enhances email automation, as customers are tracked after the click for increased personalization. SharpSpring's visual workflow builder includes branching logic to engage leads correctly. Users can customize buyer personas to improve segmentation. Detailed data collection allows critical marketing decisions to be made with logic and efficiency. 
---

Description: Adestra, an Upland product, is an email marketing solution with automation and campaign creation functionality. Marketers can gain insight into the effectiveness of campaigns and then quickly test or develop new customer pathways. Targeted email campaigns provide product recommendations based on customer insights. As an email marketing company first, Adestra includes a variety of templates with mobile and web optimization. Collected data is used to enhance email content and boost customer engagement.
---
Description: VBOUT is a multichannel marketing automation solution for collecting leads with a customer-centric approach. The company provides a variety of marketing automation capabilities in its flagship platform. Marketers save time using VBOUT, as everything they need is in one place. Its dashboard uses a drag-and-drop for creating landing pages, customer journey builders, and social media management. Users can add automation to their campaigns, track analytics in critical areas, send reports in user-defined intervals, and more. It begins segmenting leads from the moment their email address is obtained. 
---

Description: The Zeta Marketing Platform (ZMP) can be activated on every offline and online marketing channel—including social media, SMS, websites, and email—and uses advanced artificial intelligence (AI) technology to analyze billions of customer data signals to predict intent, create personalized experiences, accelerate brand growth, and more. The company works with enterprises across the retail, telecommunications, travel, hospitality, automotive, financial services, consumer packaged goods (CPG), and other industry sectors. 
---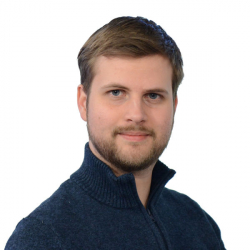 Latest posts by William Jepma
(see all)