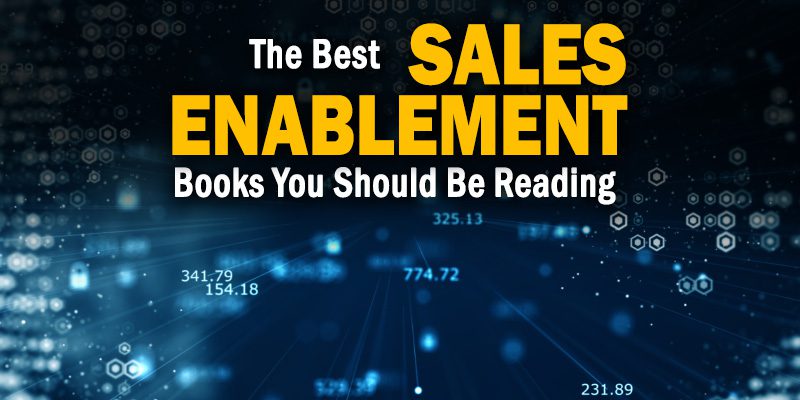 The editors at Solutions Review have compiled a list featuring some of the best sales enablement books worth reading based on their relevance, ratings, publish date, and ability to help marketing and sales teams improve their collaboration. Solutions Review participates in affiliate programs and may make a small commission from products purchased through this resource.
There are plenty of resources online to help you improve your company's sales and marketing alignment, but sometimes, it's best to do things the old-fashioned way, especially since few resources can match the depth of a good book. Solutions Review has researched some of the best sales enablement books on the market and carefully selected the following titles based on their industry relevance and overall popularity, ratings, publish date, and ability to add business value.
Each book listed below comes from recognized leaders, experts, and technology professionals. The books are listed in alphabetical order based on their titles.
The Best Sales Enablement Books Your Teams Should Read
---
OUR TAKE: Written by New York Times best-selling author Donald Miller, this "sixty-day guide" is written to help entrepreneurs learn what it takes to grow their careers and develop a healthy, productive, and lasting company.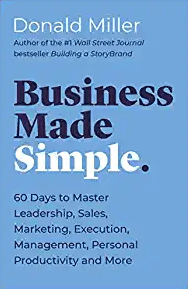 Description: Donald Miller is no stranger to the world of business. Not only has he written several best-selling books, but he's also the CEO of a successful company and has been involved in the world of entrepreneurs for years. With this book, he's compiled a collection of bite-sized, daily readings to help his readers take their professional careers to a new level. Readers will learn how to improve and align their leadership, sales, marketing, management, strategies, productivity, and messaging efforts and, ultimately, boost the success of their teams.
GO TO BOOK
---
OUR TAKE: The third edition of this popular book has been updated to cover new techniques and insights to help readers improve their sales, marketing, and customer support in record time.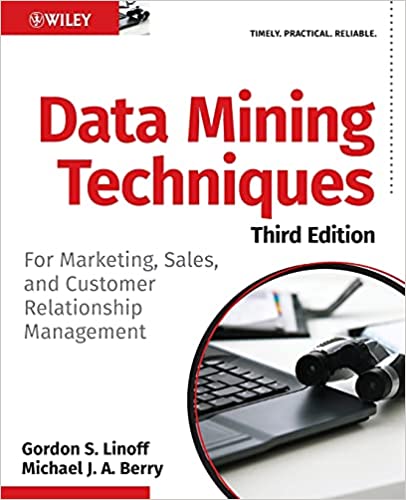 Description: Written by industry experts Gordon S. Linoff and Michael J. A. Berry, this thorough textbook will teach readers how to harness proven data ming methods, solve business problems, boost response rates to marketing campaigns, identify undiscovered customer segments, estimate risk, and analyze data. The title is nearly nine hundred pages long. Still, it uses clear and concise explanations to introduce each new data mining technique and best practice, so professionals of all experience levels can benefit from its insights.
GO TO BOOK
---
OUR TAKE: This approachable title is written from a marketer's perspective and covers how thoughtful branding, messaging, martech, and marketing channel selection can help you develop effective sales enablement strategies.
Description: According to writer Pam Didner, this book aims to help readers start thinking about how they can use their marketing initiatives to support their sales times better. Each chapter focuses on a particular marketing topic and explores how and why it impacts sales teams. Didner has over twenty years of experience as a marketing consultant, author, and speaker and has written this book to help marketing managers and salespeople improve their company's sales enablement efforts.
GO TO BOOK
---
OUR TAKE: If your company is looking for a way to improve its customer interactions across the sales and marketing pipelines, this easy-to-read, compact book can help.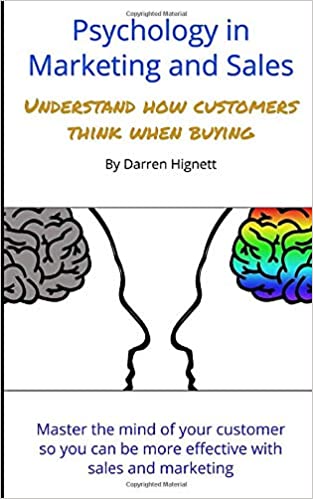 Description: Author Darren Hignett has nearly 30 years of experience in marketing, has written six books on the topics, and has used his expertise and support companies of all sizes. Hignett will help his readers learn how to price products strategically, position products to generate more sales, use colors to attract buyers, and more with this easy-to-read book. The book is best suited for sales and marketing teams looking for a quick and productive read to help them unearth some of the psychology that determines their target audience's thoughts.
GO TO BOOK
---
OUR TAKE: This textbook, recently updated to reflect current trends, is designed to help companies identify their challenges and generate solutions that lead to more robust sales enablement strategies.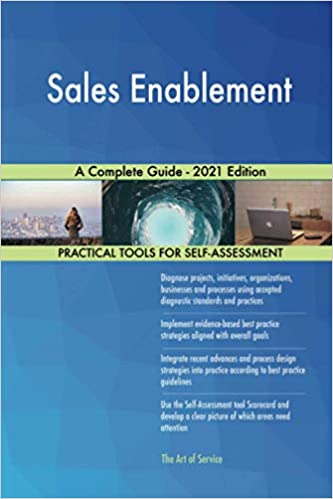 Description: Readers who purchase this book will unlock a collection of complementary digital components and gain access to an in-depth sales enablement self-assessment to help them identify roadblocks, develop solutions, and maintain lasting sales and marketing alignment. The 2021 edition features new and updated case-based questions—organized into seven levels of "sales enablement maturity"—to help businesses utilize evidence-based best practices for aligning their sales and marketing departments with overarching goals.
GO TO BOOK
---
OUR TAKE: Author Mark Roberge helped build HubSpot into a $100-million business and has written a book to help aspiring and active sales and marketing professionals understand how he did it.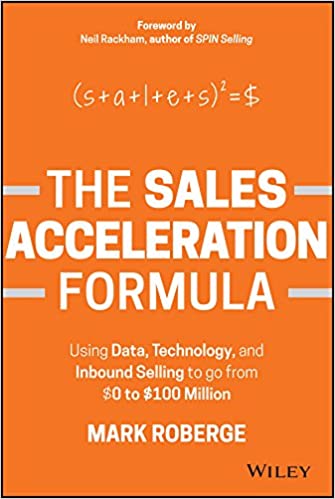 Description: Mark Roberge was HubSpot's SVP of Worldwide Sales and Services from 2007 to 2013, and in that time, he scaled the company's customer base from one to well over twelve thousand and grew his staff to hundreds of employees. With this book, he tries to help his readers deconstruct the complicated process of building revenue into manageable, measurable, and repeatable steps. The book includes tips and best practices for hiring salespeople, collaborating with other departments, experimenting with new technologies, and how to generate demand in the right markets.
GO TO BOOK
---
OUR TAKE: If you're new to sales enablement, this might be your book. It's written to provide readers with an approachable, thorough, and practical introduction to best practices and strategies for sales enablement.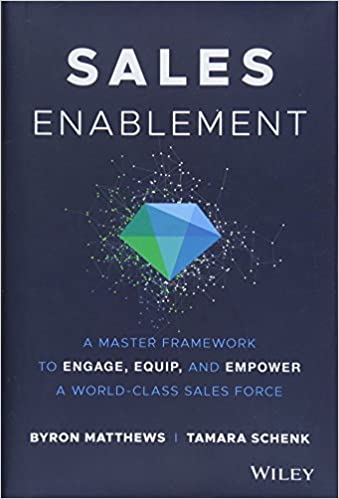 Description: Written by Byron Matthews and Tamara Schenk—two industry professionals with years of collective experience—this book is meant to provide sales leaders with a "turnkey" guide to sales enablement and cross-functional collaboration. The book covers best practices for developing sustainable content, coaching, training, and technology systems. It will show readers how to equip their teams with everything they need to succeed in an increasingly competitive sales environment. Additionally, readers can expect to learn about real-world case studies illustrating what successful sales enablement implementations look like.
GO TO BOOK
---
OUR TAKE: This popular book is written by the co-founders of ClozeLoop, a management consulting firm focused on sales enablement. It will walk companies through creating a unified culture of sales enablement.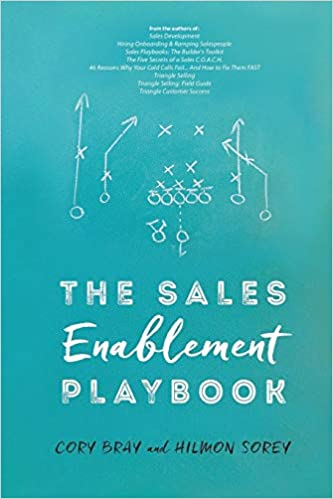 Description: The Sales Enablement Playbook is written to help companies across industries learn what sales enablement looks like and guide them through implementing it in their organization. The book uses a series of standalone chapters, strategical frameworks, and proven tactics to illustrate how to make sales enablement a priority. While the book is written by sales veterans Cory Bray and Hilmon Sorey, it's an approachable title that can also help marketing professionals improve their understanding of and participation in the sales ecosystem.
GO TO BOOK
---
OUR TAKE: Roderick Jefferson's approachable yet thorough book will provide a blueprint designed to guide you and your team through the twists and turns involved in developing, deploying, and maintaining a successful sales enablement initiative.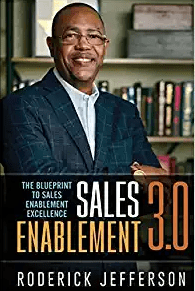 Description: Written by Roderick Jefferson—a leading professional and keynote speaker with over twenty years of sales leadership—this book will help readers understand the processes, tools, and conversations needed to develop a successful and collaborative sales enablement strategy. At its core, the concepts behind Sales Enablement 3.0 are an innovative approach to help business leaders increase sales productivity with a personalized, systematic strategy that supports buyers and sellers alike.
GO TO BOOK
---
OUR TAKE: Writer Sharif Shaalan was chosen as a Salesforce MVP, inducted into the Salesforce Hall of Fame, and frequently speaks at Salesforce events. His book is an excellent resource for newcomers to the Salesforce platform.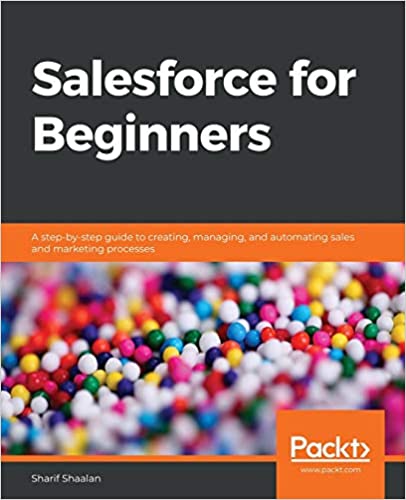 Description: Across this book's 17 chapters, Shaalan will help readers grow more acclimated to the Salesforce platform and see firsthand how it can be used in their sales, service, marketing, and automation efforts. By the time they've finished the book, readers will have learned to create and manage leads in Salesforce, explore a multitude of business development accounts and acquired contacts, achieve marketing goals using Salesforce campaigns, perform business analysis with reports and dashboards, build an effective Salesforce security model, and much more.
GO TO BOOK
---
OUR TAKE: Success in today's marketing and sales landscapes usually amounts to answers to your consumers' questions. This book teaches you how to predict customer questions and preemptively provide solutions.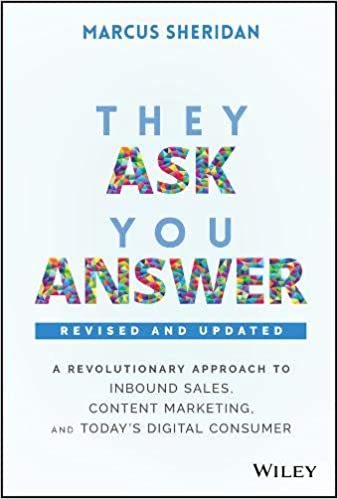 Description: This book is written to provide companies with a straightforward guide to answering customer questions. However, that's easier said than done, so author Marcus Sheridan also covers the tactics and insights companies need to align their sales and marketing departments and meet the increasing demands of modern buyers. Topics covered include content marketing strategies, using company websites to attract quality leads, achieving employee buy-in, transforming customers into brand advocates, and more. The popular title was recently updated to include new case studies and real-world examples to address emerging technologies, trends, and consumer habits.
GO TO BOOK
---
---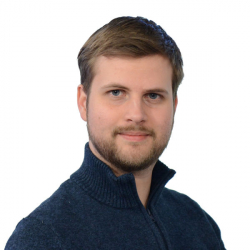 Latest posts by William Jepma
(see all)