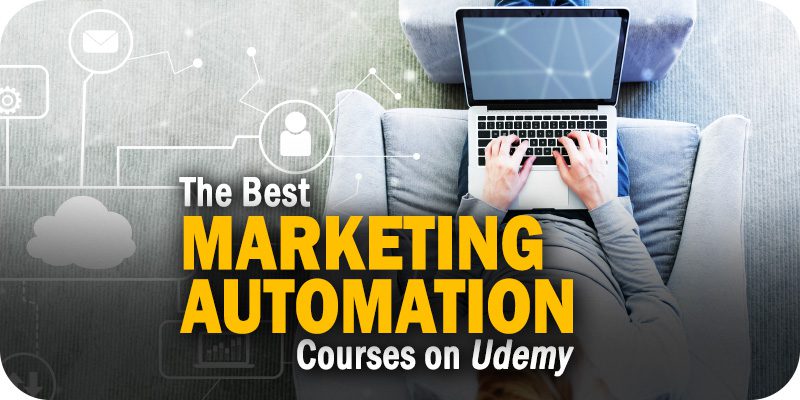 The editors at Solutions Review have compiled a list of the best marketing automation courses available on Udemy that aspiring and active marketing professionals can take to improve their skills and expertise. Solutions Review participates in affiliate programs and may make a small commission from products purchased through this resource.
Are you a marketing automation specialist or email campaign manager looking to gain new skills or insights into marketing automation software? Do you want to earn a digital marketing certification to further your career but do not know where to start? Well, you've come to the right place. There is an abundance of marketing training courses available on online learning platforms like Udemy that can help you sharpen your skills, learn new techniques, and stay on top of the latest trends and tools in the industry.
Below, we've listed some of the best marketing automation courses you can take on Udemy. These courses can be great resources for marketing automation specialists, email campaign managers, and other digital marketing professionals across industries. We've also included links to the courses on Udemy's website, where you can enroll in any program you want. All classes are listed in alphabetical order.
The Best Marketing Automation Courses on Udemy
---
OUR TAKE: ActiveCampaign is one of the leading email marketing software providers out there, and this 3-hour training course will equip you with the know-how you need to use the platform to automate your emails, build mailing lists, and more.
Description: Geared toward business owners, marketers, and entrepreneurs looking to improve their marketing skills, this three-hour program will introduce students to the ActiveCampaign platform and walk them through setting up an account. The course will also teach learners to use ActiveCampaign's features to grow their email list, develop automated sequences for email, manage customer databases, analyze reports, and more.
GO TO COURSE
---
OUR TAKE: Anyone looking to learn more about marketing automation, regardless of industry experience, should consider taking this training course. It will help you reduce your time on repetitive tasks and maximize your time on projects that matter.
Description: Aimed at beginners and intermediate marketers alike, this three-hour course will introduce its students to the concepts, tools, and best practices they need to automate social media efforts, content creation, email marketing, list management, and more. The course also includes video walkthroughs for social media marketing automation on platforms like Facebook, Twitter, YouTube, Instagram, WordPress, and email.
GO TO COURSE
---
OUR TAKE: Learn how marketing automation tools and strategies can help your company save time and increase profits with this compact, one-hour training course.
Description: Students who enroll in this course will see firsthand how marketing automation can help a company free up the time of its employees, improve overall business performance, optimize sales processes, establish marketing goals, build an email list, and develop lasting customer relationships. The course can be completed in approximately one hour and includes over a dozen downloadable resources to help students continue their training.
GO TO COURSE
---
OUR TAKE: If you're looking to improve your email marketing strategies, this two-hour course can help. You'll learn how to develop successful email campaigns and put your sales efforts in the fast lane.
Description: Designed for e-commerce professionals and business owners, this course will teach students how to create emotionally engaging content for their audience, identify psychological triggers that compel people to take action, write compelling content, and more. Upon completion, students will have ten automated email campaign frameworks with multiple touchpoints to help improve their business performance.
GO TO COURSE
---
OUR TAKE: This free video course contains two hours of material to help you learn how to automate email marketing campaigns, develop automated workflows, and use marketing automation to boost ROI.
Description: Udemy's free courses don't offer all the same materials as their paid options, but students who sign up for this program will still get access to a series of video lectures that cover topics like developing marketing automation strategies, segmenting leads, scoring leads, integrating e-commerce platforms, and more. The course is also tailored to the GetResponse platform, so anyone interested in learning more about the leading platform can get an up-close look at its functionalities.
GO TO COURSE
---
OUR TAKE: If you're an aspiring marketing professional, this is the course for you. In just one hour, you'll learn how marketing automation and email marketing tools work, why they're essential, and see firsthand how to use them to create compelling, personalized marketing campaigns.
Description: Marketing automation and email marketing are essential tools in any marketing strategy. Not only will these tools help a company leverage automated technology to drive sales, but they can also help them create increasingly tailored messaging that speaks to the needs of a specific audience. With this entry-level marketing course, aspiring marketers will learn how marketing automation and email marketing can help a company drive sales, engage with customers, personalize the customer experience, and more.
GO TO COURSE
---
OUR TAKE: This top-rated beginner-level training course will teach you to select, implement, and customize a marketing automation solution and strategy. You can also expect to learn about various marketing tools and their role in an automation strategy.
Description: Designed for anyone looking to break into the world of marketing automation, this approximately ninety-minute training course will help its students learn new marketing skills, understand how to design and implement marketing campaigns on various automation platforms, and utilize tools like lead scoring, smart content, funnel optimization, database segmentation, and more. The top-rated course is geared toward beginners and delves into some technical aspects of selecting, implementing, and optimizing a marketing automation platform, which can also be valuable to more experienced marketers.
GO TO COURSE
---
OUR TAKE: Developed for marketers who have yet to take advantage of social media automation, this entry-level course will help you identify the social media marketing tools and best practices you need to develop effective automated campaigns.
Description: Marketers who complete this course will be equipped with a social media automation strategy template and have the insights to identify the tools they need to automate their social media marketing efforts. The course also covers the benefits of different social media marketing channels, determining what parts of a social media strategy should be automated (and what parts shouldn't), and maintaining an automated content calendar.
GO TO COURSE
---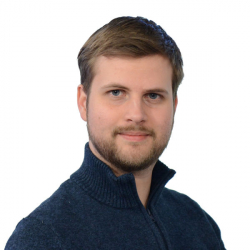 Latest posts by William Jepma
(see all)