Conversica has announced that new Conversational Account-Based Marketing (ABM) capabilities are now available via its AI Assistants. The conversational ABM functionalities combine personalized customer service with conversational AI technologies, which can help marketing and sales teams execute at scale with accelerated deal cycles, increased engagement, and streamlined customer experiences across accounts.
Our
Free Marketing Automation Buyer's Guide
helps you evaluate the best solution for your use case and features profiles of the leading providers, as well as a category overview of the marketplace.
Conversica is a provider of conversational AI solutions designed to help marketing, sales, and customer success teams attract, convert, and nurture customers throughout the customer revenue lifecycle. The Conversica Conversational AI platform integrates natural language processing (NLU and NLG), design management, policy management, business process automation, and deep learning tools to maximize customer engagements.
With the launch of these Conversica Account-Based Marketing capabilities, users will have access to new ABM-specific conversations based on account-focused sales engagement tactics. These ABM outreach features are tailored to the needs of sales teams. They can help them increase the velocity, quality, and quantity of sales opportunities generated from engaging with targeted accounts. Other updates included in the new features include account-based data, conversation routing rules, and more.
Sonny Dasgupta, the Head of Product Marketing at Conversica, says, "The successful execution of an ABM strategy is dependent on access to insights and the use of those insights in highly personalized, human-like engagement. We are excited to enter the Conversational ABM space with a solution optimized to do just that and more, including improving the quality of engagement, qualification speed, and conversation rates. As a result, organizations will be able to achieve personalization at scale and greater ABM effectiveness by expanding the number of targeted accounts, achieving better ROI, and having more predictable revenue through higher volume and greater sized deals."
Learn more about Conversica.
---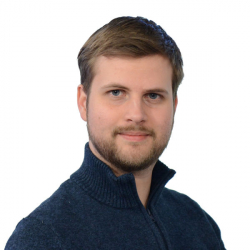 Latest posts by William Jepma
(see all)