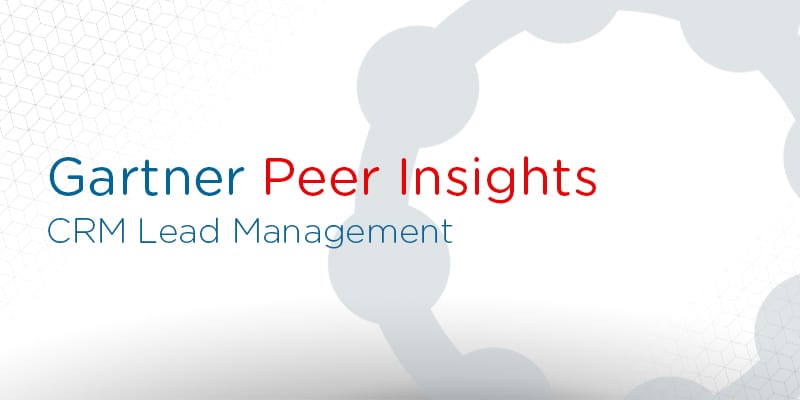 Analyst house Gartner, Inc. has announced the winners of the December 2018 Peer Insight Customer Choice for CRM Lead Management. Winners are selected from Gartner's Peer Insights webpage where software users can submit reviews and comments on different vendors in a similar vein to G2Crowd or Capterra's ranking system. Only seven vendors are able to be assessed and must meet a series of criteria based on their userbase and review scores. The leading vendors this December are Hubspot, Marketo, Salesforce, and Zoho.
Recognized vendors display at least 50 reviews with an average of 4.2 stars or higher when rounded. Gartner defines CRM Lead Management as a software's ability to "integrate business process and technology to close the loop between marketing and direct or indirect sales channels, and to drive higher-value opportunities through improved demand creation, execution and opportunity management."
Here are some of our key takeaways from Gartner's list.
HubSpot Takes the Lead
HubSpot takes the highest rated spot on the list by a small margin. The vendor aggregated an average score of 4.4-stars compiled from 1267 user reviews. Interestingly, HubSpot boasts the most user reviews of any vendor ranked. Salesforce generated the second most reviews at 356. Gartner's Peer Insight Customer Choice also recognized HubSpot's CRM Lead Management in May of this year. HubSpot's dominance in the space is likely due to their CRM solution being free-of-charge.
Marketo and Zoho beat out Salesforce

Both Marketo and Zoho garnered an average rating of 4.2-stars with user reviews numbering at 243 and 135, respectively. Salesforce, a leader in Gartner's own CRM Lead Management Magic Quadrant, just barely squeaked out a ranking, scoring an average of 4.1 stars. from their 356 reviews. It should speak volumes that Zoho, which Gartner had ranked as a Niche player, beat out the supposed Leader that is Salesforce when Gartner put things to the public.
IBM Out in the Cold
Noticeably absent from this compilation of vendors is IBM, which Gartner ranked as a leader in CRM Lead Management earlier this year. That's not due to user discontent, though, as the vendor holds a respectable 4.3-star average user rating. It seems that an overall lack of reviews excludes IBM from consideration from the Peer Insight Customer Choice listing. This appears to imply fewer overall users, hinting that IBM may not be as dominant in the space as Gartner predicted in the Magic Quadrant.
bpm'online Sets the High Score
There always has to be a top dog and this time around bpm'online takes that title. The vendor boasts the highest aggregate user score ranking of all with 4.8-stars. Despite this very high user-score, and the fact that they were ranked as the sole contender in this year's Magic Quadrant, bpm'online did not officially place as a Customer's Choice vendor due to not having the necessary 50 user scores. The provider, which offers sales automation, marketing automation, and the standard CRM functionalities, covers a wide breadth of business solutions with efficacy and ease of use.
We encourage you to take a deeper look at Gartner's complete listing of Peer Insight vendor reviews.