Heap has announced Journey Maps, a new solution for the Heap Illuminate platform. The Journey Maps capabilities will help companies improve digital experiences by eliminating blind spots in the customer journey and identifying previously unseen user behaviors. The announcement coincides with Heap's new Digital Experience Insights report, which claims that most funnel analyses provide misleading data that can prevent companies from improving their user experience.
Our
Free Marketing Automation Buyer's Guide
helps you evaluate the best solution for your use case and features profiles of the leading providers, as well as a category overview of the marketplace.
Heap is a digital insight and analytics platform designed to help fast-moving product, marketing, and customer success team develop digital experiences that successfully attract, convert, and retain customers. The platform automatically collects and categorizes customer behavioral data to identify what's essential to their customers and improve their products and services accordingly.
With the launch of Journey Maps, Heap is expanding its Illuminate platform with new capabilities to help digital teams improve the accuracy of their customer insights, optimize the user experience, and increase conversions, engagement, and lifetime value. These new capabilities can automatically identify dropoff points in sales funnels, recommend improvements, quantify the amount of friction a user experiences throughout the funnel, and help teams improve the way they examine their data.
Dan Robinson, the CTO of Heap, says, "Our goal is to arm the people building digital products with the data and insight they need to create something users love. Heap Illuminate surfaces the surprises, alternate paths, and side trips that represent real user behavior, in contrast to expected user behavior. Understanding the reality of what users do is a key step to building a winning product. Because our platform starts from a complete dataset, we're uniquely able to help digital builders move beyond gut instinct to confident, fast decisions that drive real business results."
Learn more about Heap.
---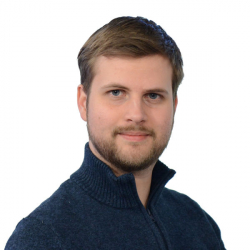 Latest posts by William Jepma
(see all)