Key Takeaways: Forrester Wave for Email Marketing Service Providers, Q1 2022
The editors at Solutions Review have read the Q1 2022 iteration of The Forrester Wave for Email Marketing Service Providers report and compiled the takeaways worth knowing.
Technology advisory firm Forrester Research recently released The Forrester Wave™: Email Marketing Service Providers for Q1 2022, identifying thirteen of the most significant email marketing providers for B2C marketers. The report also provides analysis and comparisons of each provider to help companies find the right email marketing service providers for their needs.
The report comes from Shar VanBoskirk with help from Emily Collins, Caroline Provost, and Peter Harrison. In the findings, Forrester recommends that B2C marketers work with an email marketing service provider capable of equipping them with capabilities outside traditional email functionalities and offer dynamic content tools and professional services for onboarding and support. The Q1 2022 iteration of The Forrester Wave for Email Marketing Service Providers segments the thirteen service providers listed in four categories: Leaders, Strong Performers, Contenders, and Challengers. The editorial team at Solutions Review has read the report and compiled the most important takeaways and updates you should know about the news and the vendors.
Note: The opinions described in this article belong to the researchers and editors of the Forrester Wave: Email Marketing Service Providers, Q1 2022.
Key Takeaways: The Forrester Wave for Email Marketing Service Providers, Q1 2022
---
Leaders
Zeta Global leads the first category in Forrester's reports with its modular platform, proprietary data, and embedded AI to help "make sophisticated marketing easy." While the report notes that Zeta needs to strengthen its brand in the market, it also spotlights its detailed innovation roadmaps and "modern marketing infrastructure" as notable areas of differentiation. With Zeta, users can dictate message content, tone, offer sequences, and send frequency on their customers' needs, intents, and psychographics.
According to Forrester, Epsilon has a more prominent brand identity in the email marketing service provider marketplace, and its PeopleCloud solution is well-suited for enterprise marketers. Its standout features include the data and agency capabilities, which provide marketers with a BI environment to create customer value scores and explore correlations. While the report says Epsilon's interface and query editors aren't as user-friendly as other offerings in the market, it's still a compelling option for larger enterprises looking to equip their organizations with better marketing potential.
Strong Performers
Cheetah Digital spearheads the Strong Performers category with a solution that supports the entire marketing lifecycle. With its functionalities, marketers can apply predictive decisioning to propel their customers through their lifecycles. Franchise-based companies will benefit from Cheetah Digital's dedicated distribution module, which offers template libraries, mailing schedules, and data management. Forrester says the company is best suited for large retailers, banks, and hotel chains looking for comprehensive relationship marketing alongside their email and mobile messaging features.
Emarsys, an SAP company, is a midsize company offering an omnichannel experience platform that prioritizes the needs of email marketers. Its strengths as an email marketing service provider include its robust campaign management tools, ease of use, prebuilt customer journeys, editable nodes that won't disrupt the structure of a journey, and in-line guidance for improving performance. Emarsys primarily targets midsize retailers and consumer goods manufacturers in Europe, and it is also growing its North American strategy.
Iterable differentiates itself from the competition by pairing a unique approach to email with highly rated capabilities. Its capabilities are ranked highly for its ease of use. They include limitless data storage, an automated segmentation module, a NoSQL data model, campaign management, dynamic content, and content management and orchestration tools. While Forrester does note that Iterable lacks full-service client support, it's still an excellent fit for high-volume email and mobile messaging senders.
Oracle's cross-channel campaign management platform, Responsys, offers clients a solid suite of email marketing features for small and mid-sized businesses and buyers. One of Oracle's strengths is its development roadmap, which details dozens of upcoming product developments. However, Forrester notes that Oracle Responsys' agility is limited and lacks the in-line guidance other providers offer. Still, its stability and industry experience make it a strong performer in the report.
Adobe earns its place in Forrester's report with its new Adobe Journey Optimizer solution built from Adobe's Experience Platform and integrates natively with all of Experience Cloud. While an unproven solution, Forrester says its strengths come from Adobe's brand identity, extensive partner network, built-in security practices, and other B2C email and mobile marketing strategy capabilities.
MessageGears' hybrid technology offerings bundle segmentation and campaign management tools with a cloud-based send infrastructure to equip users with real-time messaging tools, performance dashboards, drag-and-drop campaign editor tools, and a library for content asset storage. The company's Customer Marketing Platform comprises three products: Segment, Message, and Engage. While its campaign management features aren't as well-rounded as some of its competitors, MessageGears is well-equipped to help larger "data-and-security-savvy" companies.
Cordial's campaign management interface is well-regarded for its marketer-friendly text, labeling features, quick-start templates, content blocks, and a sortable library for managing campaign assets, segment logic, and workflows. Businesses can use Cordial's platform to create dynamic content scripting, develop real-time triggers, and use event-based messaging to increase engagement. Forrester says the brand's functionality, customer support, and culture are notable strengths but notes that its growth strategy is less decisive than other providers.
Contenders
Salesforce Marketing Cloud offers an email solution that is one part of its broader suite of features, which include journey builders, AI insights, interaction optimization tools, market intelligence, and tools for mobile, advertising, and social media. For this reason, Forrester says Salesforce is best suited for full-suite buyers, as the email offering is not independent and its advanced functionalities require additional add-ons. The software suite also requires slightly more effort than other vendors, so Forrester recommends it to buyers that need a collection of marketing solutions and is willing to invest in it to get the functionality they need.
Braze is experienced rapid growth in Europe, Asia, and Latin America territories, earning it the attention of buyers and competitors alike. While Forrester says the company's vision lacks definition, it makes up for it with an impressive set of personalization, AI-based predictive journeys, and real-time messaging capabilities that make it a competitor for multichannel marketers.
Netcore Cloud is, according to Forrester, "the most experienced email marketing vendor you've never heard of." The company has a small presence in the United States but maintains a strong foothold in the Asia-Pacific (APAC) regions. Its notable features include its querying capability, campaign creation interface, in-line predictive features, and tools for measuring audience engagement outside of opens and clicks. The report does mention that Netcore's data integration isn't as flexible as other vendors in the marketplace, which means it uses customer behavior and attributes instead of contextual data for message optimization.
Challengers
Acoustic rounds out the report with a multichannel marketing platform equipped with content management, data integration, distribution module, and well-regarded security functionalities. While Acoustic is still developing some of its technologies, Forrester says that the company leadership is actively addressing it and plans to release a new campaign creation interface, more integrated data storage, advanced analytics, and partner-led reporting tools later in 2022.
---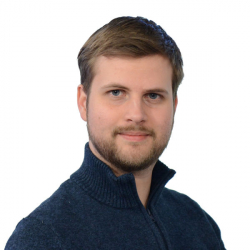 Latest posts by William Jepma
(see all)