These providers were recently named major players in Digital Experience Platforms (DXP) for 2021 by analyst house Gartner, Inc.
Digital Experience Platforms (DXP) include technologies designed to support organizations across industries as they digitize their business and provide better experiences for customers. These technologies have evolved from CMS, WCM, portal servers, and commerce servers. The most successful DXP solutions often include a breadth of access, easy integrations, and multi-channel continuity across the customer journey. DXPs play an integral role in the ecosystem of digital businesses.
The following five digital experience platforms providers were named Leaders in the 2021 Gartner Magic Quadrant for Digital Experience Platforms. The report highlights and scores top products in the digital experience platform marketplace and names these providers' solutions as cornerstones in the space. However, each provider's products and market share differ, making them appealing to a broad audience of marketing customers. To help you learn more about these companies, we've put together a brief blurb about each of them alongside links to product details if you want to learn more. The list is organized alphabetically.
5 Major Players in Digital Experience Platforms
---
Adobe's digital experience platform, titled Adobe Experience Cloud, is primarily used by clients in government, financial services, retail, healthcare, entertainment, and other industries. Adobe Experience Cloud is equipped with analytics, content management, identity management, real-time segmentation, customer data management, campaign management, and data enrichment for enhanced personalization. The platform is predominantly used in B2C contexts but is applicable in some B2B settings as well.
---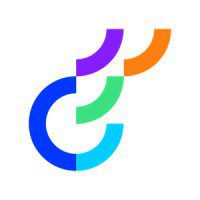 Optimizely provides companies in media, retail, travel, high-tech, and financial services with an open, extensive digital experience platform designed to help users create and optimize a digital journey for customers. In the past year, the Optimizely and Episerver products, teams, and customers combined, which helped them improve their DXP with improved messaging, prescriptive guidance, marketing functionalities, and other new and expanded features. The company also offers modular and transparent pricing packages.
---
Liferay's DXP solution is designed to help insurance, manufacturing, healthcare, retail, financial services, and government companies streamline their business operations, create unified customer experiences, and evolve their digital strategies. The company's DXP is a flexible, open solution equipped with features for identity management support, user management, data management, performance monitoring, optimization, cloud deployments, custom fields, site administration, back-end APIs, business process automation, and more.
---
Sitecore offers a digital experience platform that combines customer data with AI, analytics, and marketing automation capabilities to help companies nurture their customers throughout the customer journey with personalized content across channels. Companies that use the Sitecore Experience Platform™ (XP) will also have access to a suite of digital marketing capabilities, web content management tools, experience editor features, and various add-ons capable of connecting the XP solution with other platforms.
---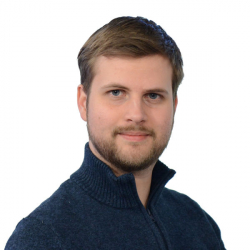 Latest posts by William Jepma
(see all)