Maropost recently announced that it has acquired Neto, an e-commerce platform used by over 3,000 retailers and wholesalers worldwide, for $60-million plus considerations. The acquisition will make it possible for the two companies to combine their technologies and help retailers worldwide maintain and scale their businesses at any size.
Our
2020 Marketing Automation Buyer's Guide
helps you evaluate the best solution for your use case and features profiles of the leading providers, as well as a category overview of the marketplace.
Founded by Ross Andrew Paquette and based in Canada, Maropost is a SaaS startup offering B2C companies a global marketing automation platform. Maropost is designed to help with audience engagement, customer acquisition, and revenue growth. The company provides services like email and mobile/SMS marketing automation, inbox deliverability, and advanced reporting capabilities Since its founding in 2011, Maropost has worked with brands like Mercedes-Benz, BioTrust, the New York Post, Haymarket Media, and Shop.com.
Since 2009, the Australia-based Neto has worked alongside retailers and wholesalers to help reduce the complexities involved in the running and scaling of their business. The suite of tools offered in Neto's e-commerce platform is designed to help companies increase sales by offering centralized channel product data, inventory, and sales orders.
Ross Andrew Paquette, the Chairman and CEO of Maropost, said the following in the press release announcing the acquisition: "Maropost has enabled hundreds of companies from Mid Market to Fortune 100 to grow by helping them scale their email and mobile campaigns to over a billion messages per month without friction. With our merged capabilities, we'll be able to provide solutions to more companies that want to grow rapidly by managing every aspect of their business from a single platform."
Learn more about Maropost.
---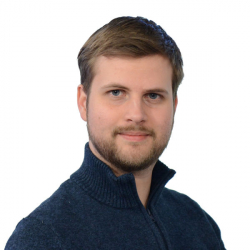 Latest posts by William Jepma
(see all)