Maropost has officially revealed Commerce Cloud, an all-in-one commerce suite to help wholesalers and retailers. Users can use Maropost Commerce Cloud to scale their businesses, unlock new revenue opportunities, open additional selling channels, improve operational efficiency, and manage their entire business, from storefront to shipping and delivery, from an online platform. Maropost Commerce Cloud is available now in US and APAC markets.
Our
2020 Marketing Automation Buyer's Guide
helps you evaluate the best solution for your use case and features profiles of the leading providers, as well as a category overview of the marketplace.
Maropost has been providing e-commerce, B2B, wholesale, travel, media, and multi-channel commerce companies with marketing automation tools since its founding in 2011. In the years since, the company has broadened its offerings to include services for email, mobile marketing, social media, SMS marketing automation, e-commerce, advanced reporting, customer journey development, audience segmentation, and more.
The launch of Maropost Commerce Cloud started with the company's acquisition of the e-commerce platform Neto in March 2021. After a partial rebrand, Neto and its suite of features and functionalities have officially become part of Maropost's commerce-centric platform. Commerce Cloud is a B2B and multi-channel platform designed to offer users a comprehensive solution for e-commerce, point-of-sale (POS), analytics, inventory management, shipping labeling, and order management.
Ross Andrew Paquette, the CEO of Maropost, says, "This is a great milestone for Maropost, as we finally release our Commerce Cloud e-commerce platform. We've been working on it for a couple of years, and now it includes all the features that can make online business successful in a scalable and efficient way. By offering Marketing Cloud and Commerce Cloud, we finally allow e-commerce companies to get the best of both worlds – top-notch multi-channel marketing automation (Marketing Cloud) combined with an all-in-one e-commerce platform (Commerce Cloud)."
Learn more about Maropost.
---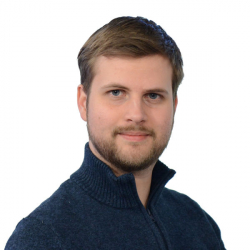 Latest posts by William Jepma
(see all)