Selligent has announced the launch of Selligent Data Studio PRO (SDS PRO), a new dashboarding and reporting solution marketing teams can use to build and share customized dashboards. The solution consolidates data within the Selligent Marketing Cloud platform, creates a single view for the user to analyze, automates dashboard sharing, and equips marketers with a transparent reporting tool that helps them keep up with customers. SDS PRO is available now to Selligent Marketing Cloud customers.
Our
Free Marketing Automation Buyer's Guide
helps you evaluate the best solution for your use case and features profiles of the leading providers, as well as a category overview of the marketplace.
Selligent's Marketing Cloud platform is an integrated, AI-powered omnichannel marketing automation platform to help B2C marketers improve their customer interactions with personalized, data-driven customer experiences. Selligent's features include AI and machine learning tools, cross-channel personalization, behavioral retargeting, reporting, data management, and more. The platform is natively built and extensible, which means it can integrate with any other marketing solution a company has in its stack.
With the launch of Selligent Data Studio PRO, marketers will have the tools they need to build customizable, flexible dashboards, identify opportunities for improvement, create actionable segments, and filter dashboards to identify emerging patterns and trends. SDS PRO also introduces a new Data Set interface to help marketing teams integrate multiple external data sources into the SDS platform, providing a holistic overview of the impact marketing has on their commercial and customer funnels.
Desta Price, the Chief Product Officer at CM Group, the parent company of Selligent Marketing Cloud, says, "Customers expect highly relevant experiences across channels, and to keep up, marketers need flexible tools that deliver rich insights fast. Selligent Data Studio PRO makes it easy for marketers to customize reporting and dashboards and dive deep into their data to make smarter marketing decisions."
Learn more about Selligent Marketing Cloud.
---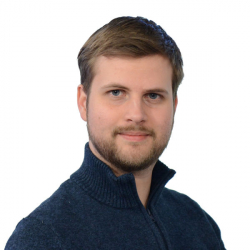 Latest posts by William Jepma
(see all)