Terminus has announced the acquisition of Zylotech, a leading B2B customer data platform, and rebranded it as the Terminus Customer Data Platform (CDP), which will help marketers improve their go-to-market data and discover new Buying Committees. By acquiring Zylotech, Terminus has become one of the only account-based marketing (ABM) platforms outfitted with a standalone CDP solution tailored for the needs of the B2B marketplace.
Our
Free Marketing Automation Buyer's Guide
 helps you evaluate the best solution for your use case and features profiles of the leading providers, as well as a category overview of the marketplace.
Terminus is an account-based engagement platform designed to help companies deliver more revenue via multi-channel account-based marketing (ABM) capabilities. Its platform, the Terminus Engagement Hub, is capable of connecting first and third-party data across a suite of engagement channels, including chat, ads, email, and web. The company's solutions also integrate with leading marketing automation, content experience, data, CRM, sales engagement, and other platforms.
With the acquisition of Zylotech and the Terminus Customer Data Platform (CDP) launch, Terminus users will now have access to a suite of B2B data solutions, including audit, cleanse, enrich, and data management. The Terminus CDP is designed to help go-to-market teams in the B2B marketplace improve their campaign effectiveness, data accuracy, and sales cycles.
In a blog post announcing the news, Tim Kopp, the CEO of Terminus, said, "With the Terminus CDP at work behind the scenes for our customers, they can trust that their account and contact data will be persistently accurate. Not only that, but their data will grow with them as Terminus CDP automatically discovers new contact and account data necessary to scale your ABM efforts. We pioneered ABM; we know first-hand it begins and ends with data. We're driving the next marketing revolution by connecting powerful engagement channels with the first and third-party data you need to execute multi-channel ABM that delivers higher ROI and bigger impact."
Learn more about Terminus.
---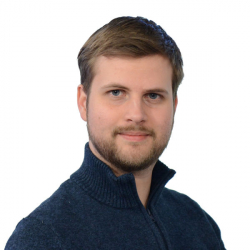 Latest posts by William Jepma
(see all)