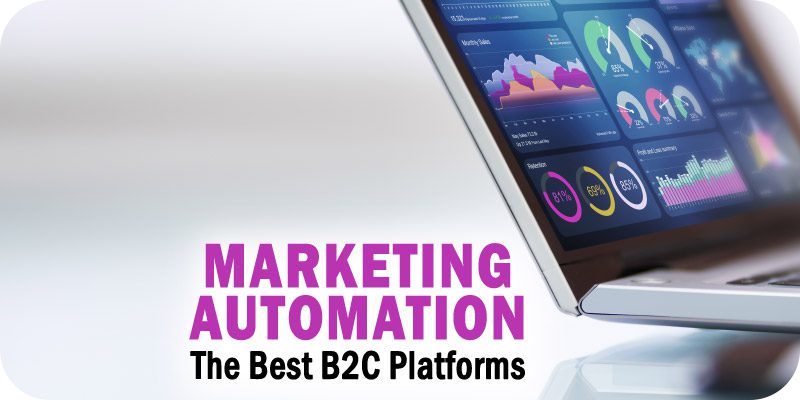 The editors at Solutions Review have compiled this list to spotlight some of the best B2C marketing automation solutions for companies to consider implementing into their processes.
Manually managing your company's marketing efforts can become a lofty task. Working with a marketing automation platform can improve your company's marketing strategies, conversion rates, and overall success, with many channels to monitor and customers to target. However, not every solution has the tools required for specific use cases. For example, if your company is in the Business-to-Consumer (B2C) market, its marketing needs might look different from brands that focus on other markets.
With that in mind, the editors at Solutions Review have compiled the following list of top-rated B2C marketing automation solutions for companies to consider. Our editors selected these based on each provider's Authority Score, a meta-analysis of user sentiment through the web's most trusted business software review sites, and our proprietary five-point inclusion criteria. The list is organized alphabetically.
The Best B2C Marketing Automation Platforms
---


Description: ActiveCampaign provides email marketing, marketing automation, CRM, and Sales Automation solutions to clients across industries. Its Customer Experience Automation (CXA) platform has email marketing, marketing automation, CRM, and sales automation solutions for businesses across industries. Their marketing automation tool offers a simple visual overlay, showing users how automations connect and the features of each campaign. The platform also provides social media analysis and deep site tracking tools.
---
Description: Acquia is an open-source digital experience platform (DXP) designed to help organizations develop, host, analyze, and communicate with customers via websites and digital applications. The company's multi-marketing automation capabilities can help B2C, B2B, and B2B2C companies use automated workflows to optimize campaigns, nurture leads through funnels, personalize customer experiences, and grow brand awareness. Specific capabilities include campaign customization, customer journey design, lead scoring, contact list management, journey analytics, and more.
---
Description: Act-On provides a marketing solution suite for B2B and B2C organizations. Its platform can streamline or eliminate many tasks marketers are responsible for managing. It tracks and collects analytics automatically and uses the information to improve marketing techniques. Users gain complete visibility into unknown and known activity on their website. With the collected data, Act-On then automates nurturing based on user preference. It even segments customers and leads into specified categories. 
---
Description: Bloomreach's solution, Commerce Experience Cloud, includes a suite of capabilities designed to help businesses deliver personalized customer experience, drive digital commerce growth, and curate experiences that ensure every customer finds the right product, in the right place, at the right time. Its capabilities include a headless content management system (CMS), data visualization tools, marketing journey builders, personalized marketing automation, omnichannel experience management, marketing intelligence, A/B testing, and more.
---

Description: Drip is a marketing automation platform tailored to the needs of growing e-commerce brands. Its automated toolset can help businesses set up revenue-boosting email workflows with pre-built templates, customize those workflows with a point-and-click visual builder, personalize customer outreach at scale, launch hyper-targeted social ads, and more. These tools can also be used with zero coding skills, so anyone on a marketing team can create automated campaigns across SMS, social media, and email.
---

Description: GetResponse offers a suite of simple and robust solutions that can be scaled and customized for small and large organizations. The company's marketing solutions include automation, CRM, webinar software, email design, and other tools to help businesses create customer journey scenarios. GetResponse's workflow designer uses simple block arrangements for conditions, actions, and filters. Customer profiles include tagging and scoring so that users can build detailed segmentations.
---


Description: HubSpot offers a variety of capabilities centered around marketing, sales, and customer service. HubSpot's free CRM connects all the data users need to run effective marketing campaigns, and their marketing hub comes with easy-to-use customization options. Users can modify their website or mobile site without coding knowledge; they can drag-and-drop pages, posts, landing pages, and more. The marketing hub automatically tracks and reports on customer interactions. This data helps measure a campaign's effectiveness or build new automations.
---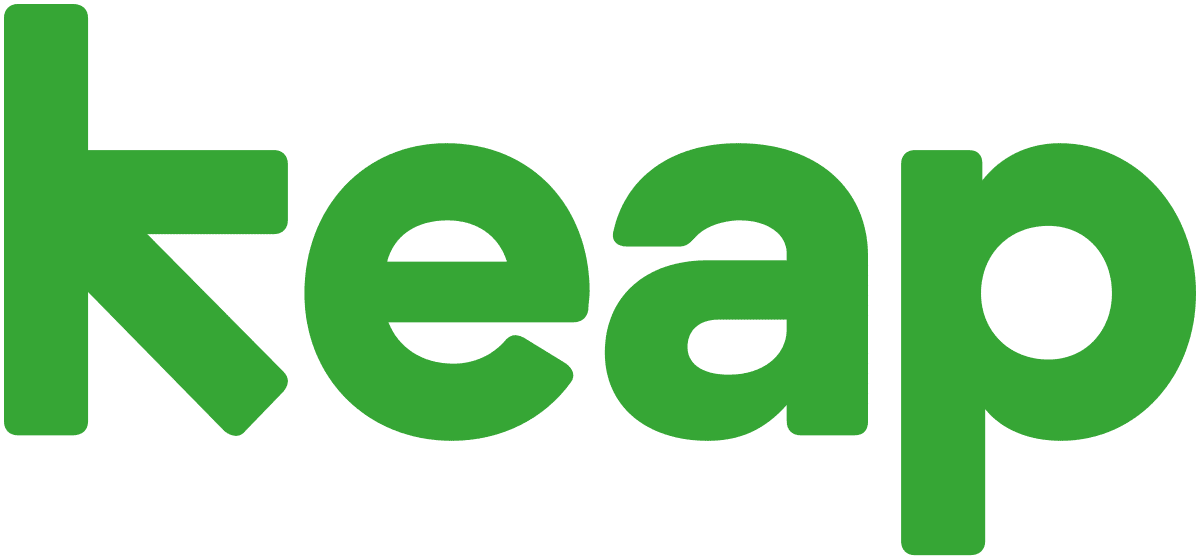 Description: Keap offers small businesses access to marketing automation, sales, and CRM solutions. The small business approach is emphasized as it only includes one user account in the base product. Keap offers collaboration with an onboarding expert to initiate setup for clients new to marketing tools. The platform provides a centralized view of customer data that enhances campaign automation and reporting. Keap helps users understand how audiences respond to campaigns so modifications can be made when necessary. 
---
Description: Klaviyo provides growth-focused e-commerce brands with a marketing automation platform designed to help drive sales with targeted and relevant email, Facebook, and Instagram marketing campaigns. The platform includes segmentation, web tracking, autoresponders, automated email flows, reporting, A/B testing, email content creation, and more. Klaviyo also tracks important data from whichever e-commerce platform a company uses, thanks to its integrations with leading platforms like Shopify, BigCommerce, and Magento. 
---

Description: MailChimp is an "all-in-one" marketing and commerce platform with features for audience management, analytics, marketing automation, and other creative tools. Companies can use Keap's marketing automation features for customizable workflows, trigger-based messaging, scheduling tools, pre-built automation, visual journeys, custom triggers, and e-commerce automation by integrating with other platforms, including WooCommerce, ShopSync, BigCommerce, and others.
---
Description: Omnisend specializes in marketing solutions for retail and e-commerce companies by giving marketers the tools necessary for engaging with customers. The platform provides smart triggers to send targeted messages to customers at any stage of their journey. For example, a user can send a welcome email to new customers that signed up for their newsletter. Or, if someone leaves an item in their cart, reminder messages can be sent after a predetermined amount of time. Omnisend also provides A/B testing to ensure the right campaign is used in long-term strategies. 
---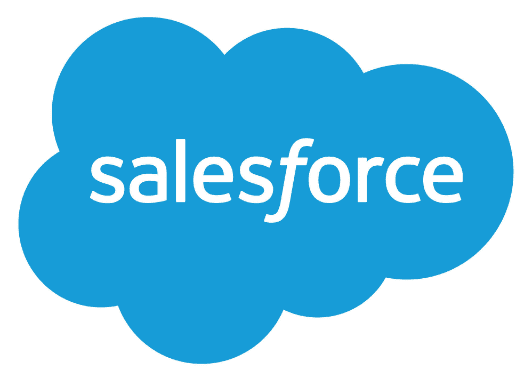 Description: Salesforce's marketing automation platform, formerly Pardot, can directly integrate with its CRM system to harness all available data and use it to align sales and marketing efforts, generate leads, and maintain engagement. The company also offers a commerce-centric solution for B2C companies. With Salesforce B2C Commerce, businesses can utilize capabilities like AI-powered recommendations, headless, composable storefronts, social extensions, personalized product recommendations, built-in security tools, automated processes, and more.
---


Description: SALESmanago is a no-code CDP and marketing automation platform that combines advanced analytics and AI-powered automation to provide customizable experiences for fashion, finance, travel, beauty, pharmacy, and other markets. With its marketing automation capabilities, B2C businesses can improve conversion rates across the customer journey, develop omnichannel communications processes, run customer activation campaigns, engage customers with multichannel automation strategies, design multivariant automation Workflow with a drag-and-drop editor, and more.
---

Description: SendinBlue is an "all-in-one" digital marketing platform for B2B and B2C businesses, agencies, and e-commerce companies. The company's marketing solution provides companies with a suite of email marketing, CRM, SMS marketing, transactional messaging, marketing automation, Facebook ads, landing pages, end-to-end digital marketing campaigns, and other functionalities to help SMEs and SMBs build meaningful relationships with their customers.
---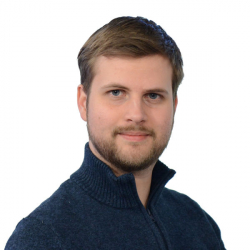 Latest posts by William Jepma
(see all)