The Best Digital Marketing Academy of Canada Certifications Worth Taking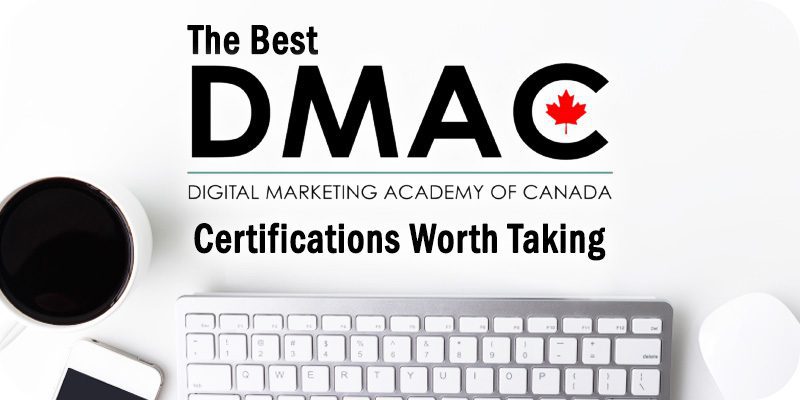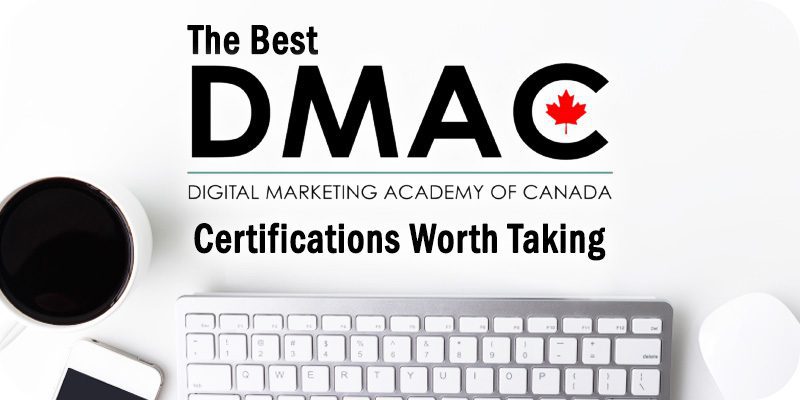 The editors at Solutions Review have spotlighted a new online learning platform for aspiring and professional marketers. These Digital Marketing Academy of Canada (DMCA) courses can be taken by anyone looking to improve, refine, or expand their marketing skills and expertise. Solutions Review participates in affiliate programs and may make a small commission from products purchased through this resource.
Marketing professionals are one of the most valuable resources in an organization's continued success. However, as global markets and best practices continue to evolve, active and aspiring marketers alike need to be consistent about expanding their skills and expertise. It isn't easy to do that in a vacuum, so the editors at Solutions Review spotlight the following courses and certifications offered by the Digital Marketing Academy of Canada (DMCA). The DMCA has helped nearly 20,000 students worldwide expand and improve their social media and marketing skills and impact their industry.
To help you take advantage of the learning opportunities at the DMCA, we've compiled summaries of the site's three primary courses. Both courses are entirely on-demand and include support from a coach, step-by-step instructions, quizzes, and tests to help you practice your skills, and are designed to provide students with the practical skills they need.
---
OUR TAKE: If you're looking for a deep dive into the most significant digital marketing concepts and best practices, this is the course for you. The program is geared toward intermediate and advanced marketers and will equip you with the skills and insights needed to further your career.
Platform: Digital Marketing Academy of Canada
Description: This professional-level certification program can help professionals of all experience levels and industries improve their digital marketing skills and expertise. The part-time and accredited online course can be completed in approximately thirty hours and covers fundamental topics and best practices for mobile marketing, social media, email marketing, search engine optimization (SEO), PPC marketing, digital advertising, content marketing, and more. Students can enroll in the program for $2,499 CAD. They will receive access to new and revised learning modules, hours of instructional videos, interactive learning tools, a practice test, and a final exam to prove their expertise.
GO TO CERTIFICATION
---
OUR TAKE: Developed by active industry professionals, this part-time online course will give you an overview of the strategies and insights you need to succeed as a digital marketer.
Platform: Digital Marketing Academy of Canada
Description: This course goes beyond theory or "fluff" and provides students with practical, real-world skills to make them work-ready upon completion. Topics covered include managing social media campaigns across platforms (including Facebook, TikTok, and Instagram), understanding SEO, delivering memorable user experiences, and utilizing tools like big data, AI, chatbots, content marketing, and more. The course costs $1,999 and consists of over twenty hours of material divided across sixteen modules for digital and social media marketing, multiple quizzes, and a final assignment that, upon completion, will earn you an International Certificate. Students will also have access to a dedicated Success Coach who can provide additional support during the course.
---
OUR TAKE: Continue to develop your social media marketing expertise with this 10-hour online course that covers Facebook and Instagram marketing fundamentals, including ad campaigns, performance metrics, campaign creation, and more.
Platform: Digital Marketing Academy of Canada
Description: Facebook and Instagram are two of the most powerful social media platforms with an active user base approaching three billion. With this part-time, entry-level, and online course, marketers of all experience levels can fine-tune their skills and become experts in creating marketing strategies. They will also learn to define social media marketing goals, monitor campaign performance and analytics, run ad campaigns, and more. The course consists of five lessons and two quizzes and uses a self-paced structure so students can complete the course on their terms. Students can enroll in the class for $399 and, upon completion, will be given an International Certificate upon completing the program.
---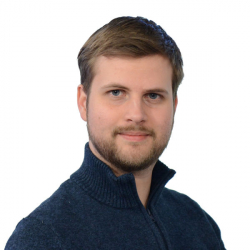 Latest posts by William Jepma
(see all)