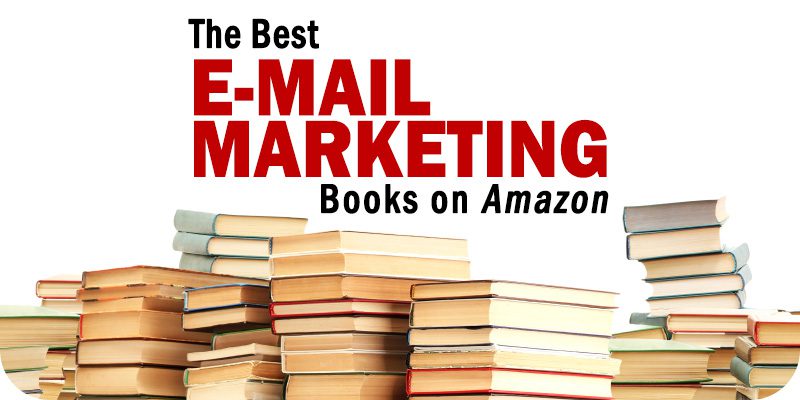 The editors at Solutions Review have compiled the best email marketing books worth reading based on relevance, ratings, publish date, and ability to add value to a business. Solutions Review participates in affiliate programs and may make a small commission from products purchased through this resource.
There are loads of free marketing resources available online, but sometimes, it's best to do things the old-fashioned way, especially since few resources can match the depth of a good book. Solutions Review has researched some of the best email marketing books on the market and carefully selected the following titles based on their industry relevance and overall popularity, ratings, publish date, and ability to add business value.
Below you will find a library of the best email marketing books from recognized leaders, experts, and technology professionals. These publications have something to offer even the most tenured marketing professional. The books are listed alphabetically based on their titles.
The Best Email Marketing Books You Should Read
---
OUR TAKE: Written by professional marketer and educator John Arnold and updated to reflect many modern email marketing trends, this popular book has valuable insights for enterprise marketers and small business owners.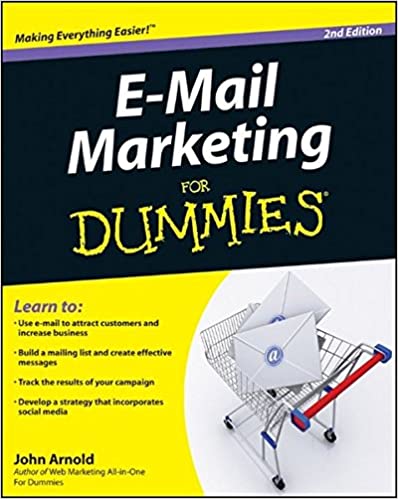 Description: Initially published in 2007, this popular and easy-to-read guide was updated in 2011 to reflect the new and emerging trends in the email marketing world. While a decade old, the book is still packed with insights and tips that small business owners and marketers across industries can use to develop and deliver smarter email marketing strategies. Specific topics covered include email marketing objectives, list building, message creation, results tracking, remaining compliant with anti-spam laws, interpreting results, incorporating social media, and what kinds of content to include in your messages.
GO TO BOOK
---
OUR TAKE: If you're hoping to improve your email marketing ROI, this book can help. Written by Anik Singal, one of the leading experts on email marketing, this title will teach you the tactics and strategies you need to maximize your company's email marketing profits.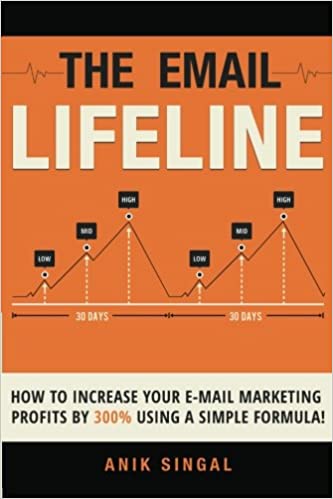 This compact book can be finished in a couple of sittings and will help marketers understand the factors influencing whether an email marketing campaign succeeds or fails. As one of the most renowned email marketing experts, Anik Singal has been featured in BusinessWeek, Inc500, and other international publications. With this book, he's compiled his years of expertise into a book that will help marketers build an email list, understand the value of email traffic, know what products to promote, learn why event-based marketing is so profitable, and more.
GO TO BOOK
---
OUR TAKE: This 2nd edition of Matthew Paulson's book includes new tips and strategies to help you improve your email deliverability, generate more revenue, comply with GDPR, and more.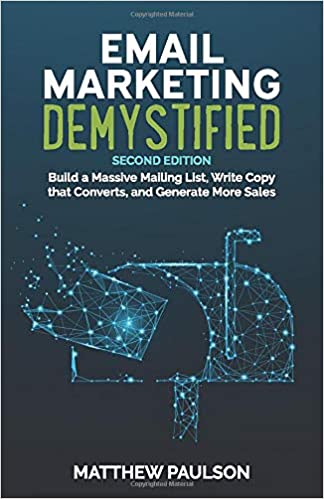 Email Marketing Demystified is written by Matt Paulson—founder of the Inc. 5000 financial media company MarketBeat—to help marketers build more extensive mailing lists, write compelling copy, and generate new revenue from their email lists. The 256-page title will also introduce its readers to valuable insights about proven list-building strategies, optimizing email marketing funnels, growing an engaged audience of customers, keeping your emails out of the spam folder, creating new revenue streams, and more. The 2nd edition contains a new chapter to teach marketers to grow subscribers and generate revenue with push notifications.
GO TO BOOK
---
OUR TAKE: The 3rd edition of Chad S. White's popular book contains updated information to help marketers understand their email metrics, interpret email campaigns, and craft copy that connects with readers.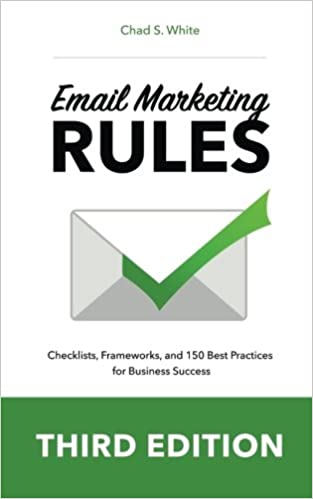 Email marketing might be one of the oldest and most effective marketing tools, but that doesn't mean everyone knows how to put it to good use. That's why Chad S. White wrote this book. Throughout the title's 488 pages, readers will understand the power of email marketing and utilize it in cost-effective, profitable ways. White's book also comes equipped with tactical checklists to follow, step-by-step walkthroughs of best practices, tips for crafting relevant messaging, tools for automating workflows, and strategic frameworks designed to help marketers improve their messaging and targeting.
GO TO BOOK
---
OUR TAKE: Curious about what a holistic email marketing strategy looks like? Kath Pay's thorough guidebook will help you learn to break through barriers, improve business performance, and serve your customers better than ever.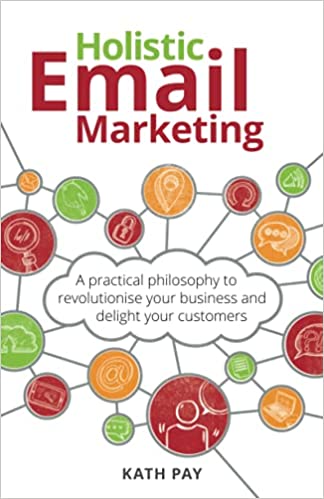 Written by Kath Pay, a well-renowned marketing speaker with over twenty years of industry experience, Holistic Email Marketing offers readers an up-to-date guide filled with practical guidance, inspiration, and thought leadership designed to help marketers take their email marketing efforts to new heights. Readers will learn to develop intuitive tactics that improve their email marketing prowess, craft messaging that resonates with customers, understand how "helpful marketing" can be the key to achieving their goals, apply scientific methods to their marketing strategies, and more. The book can be a fantastic resource for email marketing beginners and professionals.
GO TO BOOK
---
OUR TAKE: This expert-level guide will walk you through all the metrics and KPIs you should be using to measure the success of your email marketing efforts and help you connect with a more engaged audience.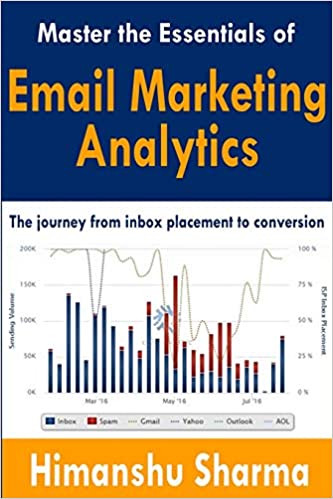 If a company wants to reduce its cost per acquisition and increase its email marketing ROI, it must prioritize email analytics. Analytics aren't always easy to track, especially for marketers without experience in that field. That's where Himanshu Sharma's book can help. Sharma founded a digital marketing consultancy specializing in analytics, and he's used those experiences to write a book packed with technical insights and best practices that companies of all sizes can use to optimize their email marketing programs and strategies.
GO TO BOOK
---
OUR TAKE: Robert W. Bly has taken his decades of experience as a copywriter and marketing consultant and converted it into a book that will teach you how to optimize your email marketing with best practices, strategies, and templates.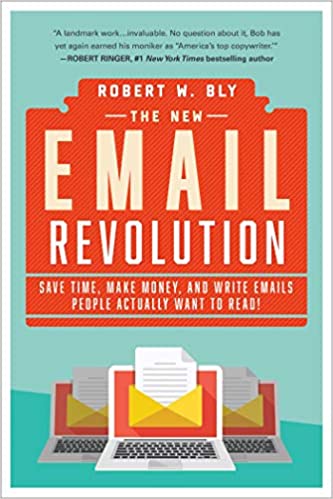 Readers of The New Email Revolution can expect to learn about email templates, optimal messaging, writing engaging emails, measuring deliverability, tracking other analytics (i.e., bounce rates, open rates), and incorporating different media into an email. The book will also help readers identify the correct length for an email message and get people to respond to their emails. Robert Bly has written more than 90 books during his lengthy career. He has developed this title to be of value to aspiring, active, and veteran marketing professionals, regardless of the industry they work in.

GO TO BOOK
---
OUR TAKE: SaaS marketing can look slightly different than in other markets. With this book, you can equip your marketing team with industry-specific best practices to help them convert leads and boost revenue.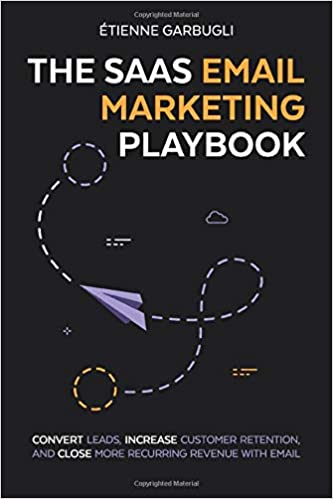 This book will walk SaaS companies through creating compelling emails, optimizing them for the right audience, improving each email's performance, developing processes to generate growth, and more. Readers can expect to walk away from this 250-page book with the know-how they need to sell to their target audiences, generate more revenue, rapidly expand the number of their weekly email signups, and know when (and how) to charge subscription fees. The title is written by Étienne Garbugli, who has years of experience as a consultant and innovator in technology, product design, and marketing.
GO TO BOOK
---
OUR TAKE: As valuable as email marketing is, getting your messages to stand out in someone's inbox is becoming increasingly difficult. With this book, industry expert Susan Gunelius will help you learn how to attract (and retain) a dedicated audience.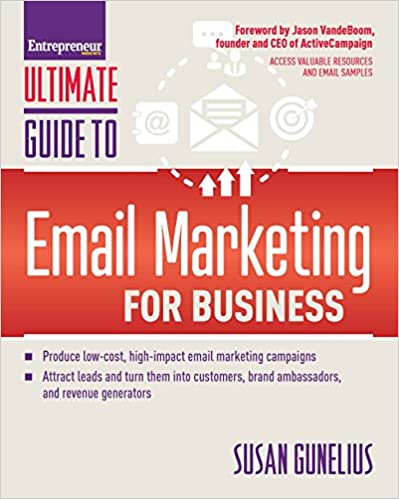 Before a company starts making a profit from its email marketing efforts, it first needs to build a solid foundation of engaged followers. Doing so doesn't happen overnight, though. Susan Gunelius—CEO of a marketing company and author of multiple books—has written a book to help readers develop an email marketing program that converts subscribers into customers. Readers will also learn to use free content to incentivize subscribers, build conversion funnels, keep readers engaged, automate their email outreach, and more.
GO TO BOOK
---
OUR TAKE: This approachable book is written by email marketing expert Meera Kothand goes beyond "building an email list" and dives into what it takes to develop a meaningful email marketing strategy capable of generating real revenue.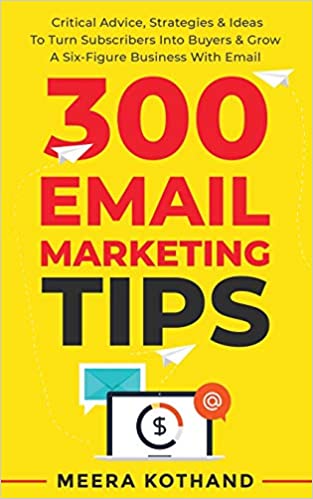 Meera Kothand has written a book that can provide email marketers of all experience levels answer with a fresh perspective on the factors their marketing strategies are missing. Readers will learn why branding is so valuable to email marketing, understand what a welcome must do to capture a reader's attention, see firsthand what an optimized email calendar looks like, and more. Kothand is a well-regarded writer with a popular website and several bestselling books to her name, and she's taken her experience and turned it into an accessible book for anyone looking to improve their email marketing efforts.
GO TO BOOK
---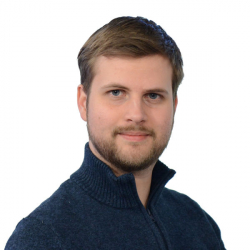 Latest posts by William Jepma
(see all)