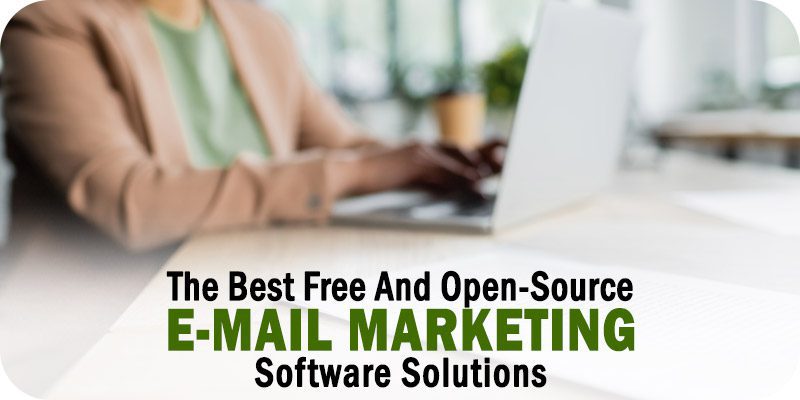 Solutions Review has provided this list of the best open-source email marketing software solutions chosen for accessibility and feature listings.
Many modern-day marketing strategies are done primarily or entirely through email communications. To succeed, many businesses depend on reliable automation and consistency from the best open-source email marketing software solutions.
These email marketing tools allow businesses to keep on top of the needs of the current marketing climate and empower them with the customization and approachability they need to make personalized, unique experiences for their clientele.
But not every company can outfit itself with a comprehensive marketing solution, which is where the value of an open-source solution can come into play.
With all of that in mind, the editors at Solutions Review have compiled this list of the best open-source email marketing software solutions in today's market.
These solutions were chosen by accessibility, customization, and features. The selected software choices can be applied to a wide variety of businesses.
All options have been listed below in alphabetical order.
The Best Free And Open-Source Email Marketing Software Solutions
---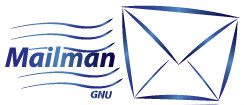 Description: GNU Mailman is a convenient starter software for email marketing automation. Although the UI is very basic, its feature list is not. GNU Mailman subscriber management system enables users to automate and schedule responses and emails to subscribers according to their business needs. The bounce management feature helps in avoiding delivery and response issues. GNU Mailman has an extensive message archive system as well. Lastly, GNU Mailman is integrated alongside Google Analytics, which helps keep track of responses and issues daily. 
---


Description: HubSpot offers a variety of capabilities centered around marketing, sales, and customer service. HubSpot's free CRM connects all the data users need to run effective marketing campaigns, and their marketing hub comes with easy-to-use customization options. Alongside its free CRM, HubSpot also offers free versions of its Content Management System (CMS), blog maker, drag-and-drop website builder, and brand kit generator. All these free tools can provide a company's email marketing strategy with the tools and resources it needs to expand its reach dramatically.
---
Description: ListMessenger might be one of the simpler and more accessible email marketing tools, but being simple does not make it devoid of an array of features. It has a wholly automated subscriber management system. ListMessenger has a vast message archive system, making it easy to manage similar responses and alerts. Subscriber history enables tracking vital information and helps compose messages and campaigns accordingly. If users want to upgrade their ListMessenger capabilities, they can upgrade to the paid Pro model.
---

Description: MailChimp is an advanced email marketing software solution for businesses of all sizes. It is highly customizable, and users can personalize the dashboard according to their needs. The response and alert systems are automated, with which MailChimp sends bulk responses to comparable sets of subscribers. Its ad management feature enables advertising over various platforms, notably Google and Facebook. MailChimp is integrated with Google Analytics which helps track responses and subscribers daily.
---
Description: Mautic is an email marketing software for small to medium-sized businesses. It has many features that automate almost all advanced functions and enable seamless functioning. The response system and task management systems are 100 percent automated. All of Mautic's searches can be automated and tracked for convenience. The solution is integrated across almost all major platforms and is mobile-friendly, making it highly convenient.
---

Description: MoonMail is an omnichannel messaging platform powered by Amazon AWS and the Google Cloud Platform. It compiles all your customer channels on a single messaging platform so that users can stay on top of engagement across email, voice, WhatsApp, Facebook Messenger, Amazon, Apple, SMS, and more. While the base model of MoonMail is a paid product, a public, open-source edition is available to developers on GitHub that allows users to create and edit lists of recipients, store them in DynamoDB, create HTML email marketing campaigns, and track data around clicks and open rates.
---
Description: Octeth is an on-premise email marketing software that helps companies develop email marketing platforms worldwide. With the Octeth Community License, businesses can access a free version of the company's enterprise-grade on-premise email marketing platform that allows them to send optimized, GDPR-compliant mass emails to 10,000 subscribers. Capabilities include scheduled email campaigns, audience segmentation, customizable auto-responders, multi-delivery server infrastructure, and more.
---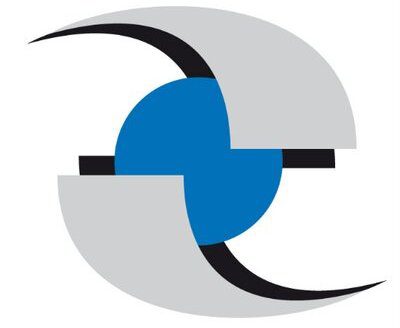 Description: OpenEMM, now a part of AGNITAS, is a simple, customizable email management system. Its UI is very fluid and user-friendly. It has a great bounce management system, which helps keep errors minimal. Email and link tracking help your team keep track of responses and alerts from subscribers. OpenEMM can import and export data and manage a massive database regarding users and subscribers. Finally, it can help users script and personalize emails in context with their needs.
---
Description: pHpList is an email marketing software tool that allows seamless integration over various platforms. It is very scalable and can be used by businesses of any size. Its response and alert systems are automated, making this product very time-saving. It has a subscriber management system that helps sort, adapt, and respond to subscribers according to their activity. pHplist is fully integrated with Google Analytics, keeping you in the loop with overall activity daily. 
---

Description: SendBlaster is a highly customizable email marketing software tool. Users can personalize the dashboard, regular activities, and software actions according to their unique needs. The email layout and templates can be edited and framed to your team's needs. SendBlaster has a massive database of templates categorized according to events, responses, and subscribers. It has a very convenient campaign management system. This helps plan scheduled email and ad campaigns when needed. Alongside its free, downloadable version, SendBlaster also provides a Pro version users can upgrade to for a small price.
---
Description: SendPortal is an open-source, self-hosted email marketing software solution capable of helping users manage their subscribers, email templates, tags, campaigns, messages, workspaces, and newsletters. Specific features include subscriber management, self-hosted data, message tracking, list management, an intuitive user interface, campaign management, and managing multiple workspaces from a single interface. SendPortal also works with other email marketing software, including Postmark, Mailjet, SendGrid, MailGun, and more.
---
---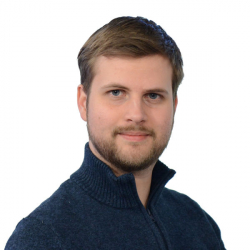 Latest posts by William Jepma
(see all)