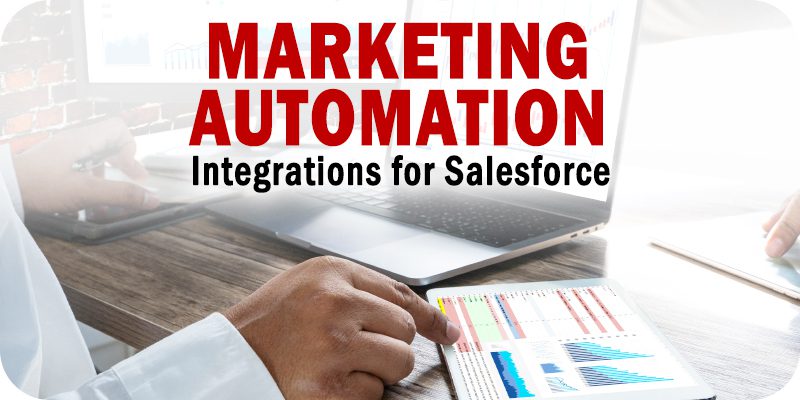 The editors at Solutions Review have compiled this list of the best marketing automation integrations and tools for Salesforce. Solutions Review participates in affiliate programs and may make a small commission from products purchased through this resource.
As marketing automation continues to grow and evolve, more and more solutions are being developed worldwide. No matter the size of your business or the industry you operate in, it's highly likely your company is using marketing automation, at least to some degree. Still, marketing automation on its own is not enough to guarantee the success of any business.
Many organizations have turned to Salesforce, a large and well-known provider of many different types of enterprise technology. When you've already dedicated yourself to a particular vendor, finding other solutions or tools that integrate with your chosen vendor, such as Salesforce, can be challenging. Luckily, many marketing automation companies have developed integrations and connectors to work with Salesforce and continue the growth of your business.
The editors at Solutions Review have developed this resource to assist buyers in search of the best marketing automation solutions for Salesforce. Choosing the right vendor and solution can be a complicated process—one that requires in-depth research and often comes down to more than just the solution and its technical capabilities. To make your search a little easier, we've profiled the best marketing automation solutions for Salesforce and put them all in one place. This list isn't static, and vendors may be changed as the market evolves.
The Best Marketing Automation Integrations for Salesforce
---
Description: Keap, previously Infusionsoft, offers small businesses access to a marketing automation platform and CRM. The small business approach is emphasized as it only includes one user account in the base product. Keap offers collaboration with an onboarding expert to initiate setup for clients new to marketing tools. The platform provides a centralized view of customer data that enhances campaign automation and reporting. Keap helps users understand how audiences respond to campaigns and help them make modifications when necessary. They also provide hundreds of business apps, so you can craft the platform that fits your needs.
---


Description: ActiveCampaign offers email marketing, marketing automation, CRM, and Sales Automation. Users have complete control over their email campaigns and have access to solid data collection and automation capabilities. Precision targeting takes the stress out of planning, as contacts are segmented into unique groups based on behavior and other important demographics. Its user-friendly interface and simple visual overlay allow quick onboarding and a shallow learning curve. ActiveCampaign also offers social media analysis and deep site tracking.
---

Description: GetResponse offers a suite of simple and robust solutions that can be scaled and customized for small and large organizations. The company's marketing solutions include automation, CRM, webinar software, email design, and more. Marketers can easily use the automation tool to create complex workflows, and the software allows for hundreds of customer journey scenarios with real-time updates. Meanwhile, the customer profiles features include tagging and scoring to build detailed segments.
---


Description: Constant Contact works with small businesses, nonprofits, and individuals across various industries by providing them with the marketing tools they need to build their brand, attract customers, and improve their online business. For Salesforce users, Constant Contact offers an integration that allows companies to sync contacts, accounts, leads, and more, all of which can be automatically synced bi-directionally between the two platforms. Constant Contact's marketing automation features focus on email marketing and help Salesforce users improve prospect, client, and partner engagement.
---

Description: SharpSpring, from Constant Contact, offers a marketing automation platform for businesses and agencies. Its behavioral-based tracking tool helps users understand what motivates each click. It also enhances email automation, as customers are tracked after the click for increased personalization. SharpSpring's visual workflow builder includes branching logic to engage leads correctly. Users can customize buyer personas to improve segmentation. The detailed data collection allows critical marketing decisions to be made with logic and efficiency.
---
Description: Act-On offers a platform that eliminates many of the monotonous tasks marketers deal with. Various analytics and insights allow users to collect a large amount of data to inform and improve marketing techniques. With the collected data, Act-On then automates nurturing based on user preference. It even segments customers and leads into various categories. Act-On offers integrations with several CRM solutions, and the vendor also provides professional services to clients that need help building an effective marketing strategy.
---

Description: Maropost Marketing Cloud provides tools for building complex customer journeys. The platform gives marketers the ability to connect with customers across email, web, mobile, and social media channels. Users can create and automate workflows from a simple dashboard on every channel and lifecycle stage. Event-driven workflows nurture visitors on a path that reflects their behavior. Machine learning tools utilize data to make personalized recommendations on your website. The Maropost dashboard includes a single customer view that combines all available data on a customer. This creates deep segmentation functionality based on both manual and automatic data.
---

Description: Pardot is the B2B marketing automation solution from Salesforce. It directly integrates with Salesforce's CRM to harness all available data. This helps align marketing and sales to generate leads and keep them engaged. Since Pardot focuses exclusively on B2B, users can prioritize valuable leads through scoring and grading. It captures prospect activity and provides real-time alerts telling salespeople when to contact leads. The solution also gives marketers the ability to build and segment email marketing campaigns.
---
Description: Autopilot offers a marketing platform with a focus on integration. The platform connects customer information from a variety of tools and systems. Users get a single view of all their customer data to make automating the marketing journey easier. These insights also create deep personal journeys that change based on customer behavior. Individualized messages will be sent to new customers based on their site behavior and engagement, like signing up for a webinar.
---
Description: Marketo offers marketing automation as an application. All of Marketo's applications can integrate with their Engagement Marketing Hub. The marketing hub also includes LaunchPoint partner applications so that users can build an optimal marketing platform for their needs. The automated marketing application lets users create and scale automated marketing campaigns across channels. It also provides nurturing options that can be as persistent as needed. Each customer journey can be customized based on collected data, and each campaign is tracked for efficiency. Adobe acquired Marketo in September of 2018.
---

Description: dotdigital offers a platform with simple drag-and-drop functionality for communicating with customers. It has multichannel capabilities to target customers efficiently. Users can harness analytics to send messages at the right time, in the right place, and on the right channel. Collected data includes customer identification and tracking. Lead scoring can be customized to focus on relevant data sets like purchase history, email opens, clicks, page views, and more. dotdigital can also work directly with users through managed and creative services.
---

Description: LeadSquared brings marketing automation to key time-consuming areas, so marketers and salespeople have time to focus on substantial projects. This is accomplished through automating engagement with leads and customers. The software easily captures lead and activity data across channels, making each engagement meaningful and targeted. LeadSquared helps more than just marketers, as salespeople can easily access critical data to find sales-ready leads to target. The platform uses machine learning to forge a deeper understanding of conversion attributes. LeadSquared also integrations with popular CRMs like Salesforce and Microsoft Dynamics.
---
Description: iContact began as an email marketing company for SMBs before becoming a larger marketing automation and consulting entity. They offer detailed email marketing tools to help marketers deliver personalized messages. Delivery of messages is further enhanced by advanced tracking and reporting. Users can learn what's driving a campaign's success or failure. Depending on your team's skills, iContact offers access to a strategic advisor to help build personalized campaigns with ease. Advisors have a detailed understanding of the platform and help make your email marketing goals a reality.
---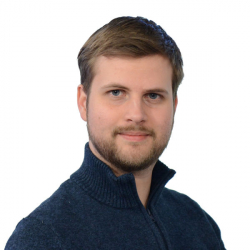 Latest posts by William Jepma
(see all)