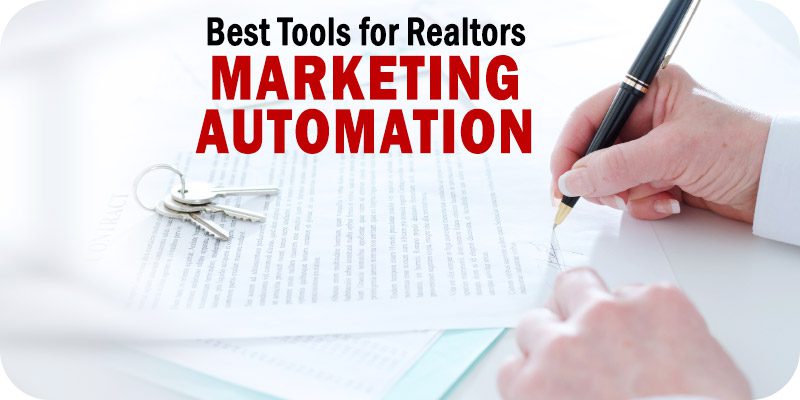 The editors at Solutions Review have compiled a list spotlighting some of the best marketing automations tools for realtors and real estate companies to consider.
Realtors can use marketing automation to improve how they generate, track, nurture, manage, and retain prospects and leads. Automation technology is a reliable, customizable tool that realtors and real estate firms can and should use to keep their audiences invested on intellectual, emotional, and financial levels. However, finding the right marketing automation tools for your needs can be challenging, especially since every solution provider offers different functionalities that might not work for your company.
To help you find the best marketing automation tools for realtors, the editors at Solutions Review have compiled the following list of top-rated providers with industry expertise in the real estate market. Our editors selected these software solutions based on each provider's Authority Score, a meta-analysis of user sentiment through the web's most trusted business software review sites, and our proprietary five-point inclusion criteria. The list is organized alphabetically.
The Best Marketing Automation Tools for Realtors
---
Description: The Act! platform provides CRM and marketing automation capabilities that include pipeline visuals and management, customer database management, pipeline management, business insights, reports, and more. The provider also has an extensive library of support resources such as software tutorials, video training, and a ticket system for in-depth issues. Act! also offers an out-of-the-box industry template of its CRM and marketing automation solution for real estate businesses. Realtors can use the tool to manage opportunities, create custom sales processes, and track information like listing prices, property details, closing dates, and more.
---


Description: ActiveCampaign provides businesses across industries with a customer experience automation (CXA) platform to automate and customize their marketing efforts. The platform has marketing automation capabilities for automated email follow-ups, contact engagement tracking, custom fields, and performance reports. Realtors can use ActiveCampaign's marketing automation and CRM tools to manage client pipelines, track customer relationships, automate marketing outreach, and more. Additional tools include email marketing, content management, custom forms, advanced reporting, segmentation, and email templates.
---
Description: Apptivo's Customer Relationship Management solution enables its users to attract, engage, and retain more customers. It offers a highly customizable experience, allowing users to manage each aspect of CRM through a network of connected applications. The company also provides an industry-specific version of its CRM for realtors. It has automated tools for data syncing, sales reminders, email follow-ups, marketing campaigns, personalization, data analysis, and more. Realtors can use these tools for work orders, contracts, appointments, sales planning, opportunity, contact, and territory management. 
---
Description: Chime is a CRM and lead generation solution tailor-made for professionals in the real estate market. The company's platform provides realtors with the tools they need for launching marketing campaigns, building customer relationships, managing teams, tracking lead activities, streamlining operations, and more. Capabilities include operational intelligence, AI assistants, automated lead nurturing, lead generation, branded ads, mobile access, paperless transaction tools, automated calling, bulk voice messages, automatically generated call lists, social media, and integrations with leading realtor tools like Zillow, Realtor.com, RE/MAX, and Trulia.
---

Description: Freshsales is a sales and marketing CRM solution offered alongside other Freshworks products, including Freshdesk, Freshservice, Freshteam, and Freshmarketer. With Freshsales Suite, users can access landing page creation tools, AI-powered chatbots, email campaigns, dynamic forecasting capabilities, AI-based deal insights, campaign analytics, targeted campaigns, and integrations with leading applications like PayPal, Slack, Zapier, and more. Its industry-specific capabilities include real estate contact management, revenue forecasting, property listing customization, automated workflows, custom dashboards, data analytics, role-based access, SMS marketing, and more.
---


Description: HubSpot offers various capabilities centered around marketing, sales, customer service, content management, and operations. The company is one of the leading global CRM and marketing platforms, as users can easily customize the suite of accessible services it offers. With HubSpot Marketing Hub, users can build, manage, and track personalized, automated inbound marketing and social media marketing campaigns from a single platform. HubSpot Marketing Hub is available at multiple price points, including a free option, so companies of all sizes can use the tools they need to improve their campaign management efforts.
---

Description: LeadSquared brings marketing automation to key time-consuming areas so marketers and salespeople have time to focus on significant projects. This is accomplished through automating engagement with leads and customers. Their software easily captures lead and activity data across channels, making each engagement meaningful and targeted. With LeadSquared's real estate CRM, businesses can maximize property sales, develop customer journeys, increase agent productivity, and launch project marketing campaigns. Its industry-specific capabilities include end-to-end sales execution tools, landing page development, automated lead distribution, engagement workflows, and more. 
---
Description: Market Leader is a cloud-based technology and marketing solution provider for real estate professionals across North America. The company's subscription-based real estate marketing software comes equipped with tools for website development, CRM, lead generation, marketing automation, and pre-built assets. For example, its marketing automation capabilities can help realtors develop multichannel campaigns, launch email newsletters, utilize direct mail marketing strategies, assign leads to campaigns, create property websites, track contact activities, and more.
---

Description: OutboundEngine's "all in one" marketing software is designed to help SMBs in financial services, automotive, real estate, mortgage, travel, home service, travel, and other industries discover new opportunities in their existing network. For realtors, OutboundEngine offers an industry-specific suite of marketing tools across email marketing, social media advertising, referral marketing, website development, online review management, branding, social media marketing, live chat, listings management, and other use cases.
---
Description: Propertybase, a Lone Wolf Technologies company, provides real estate businesses with the marketing, CRM, website, and analytics capabilities they need to create memorable brand experiences, reach new customers, generate quality leads, and move their business forward. For example, its marketing automation capabilities can help realtors boost their social media listings, automate SMS marketing outreach, launch targeted email campaigns, create smart lists based on contact behaviors, and more. Additional capabilities include a drag-and-drop email builder, direct mail marketing, behavioral targeting, and multi-touch drip campaigns.
---
Description: Salesmate is an "all-in-one" cloud-based CRM platform to help businesses of all sizes simplify their sales processes, improve customer engagement, and boost the productivity of their sales teams. The company also provides a version of its CRM platform tailored to real estate professionals. Capabilities include lead management, automated follow-ups, email templates, marketing campaigns, sales pipeline management, activity tracking, SMS marketing, sales automation, custom reports, enterprise-grade security, mobile CRM, sales forecasting, lead segmentation, and more.
---

Description: Wise Agent is a CRM software provider targeting real estate companies. With its industry-specific CRM, realtors can automate their lead generation, streamline appointment scheduling, optimize client engagements, and manage transactions. Its capabilities include contact management, lead automation, email marketing, drip campaigns, landing pages, time management, email newsletters, mobile access, transaction management, document storage, SMS marketing, property list management, and more.
---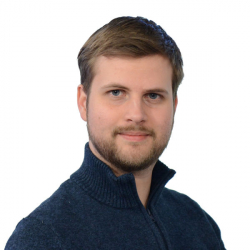 Latest posts by William Jepma
(see all)