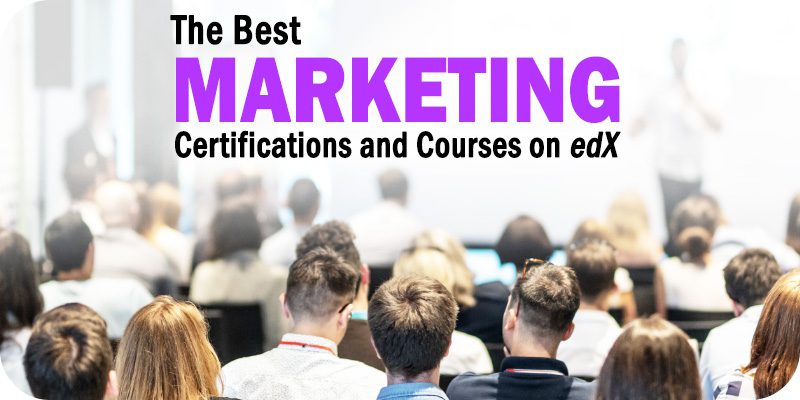 The editors at Solutions Review have compiled a list spotlighting some of the best marketing certifications on edX that industry professionals will benefit from taking. Solutions Review participates in affiliate programs and may make a small commission from products purchased through this resource.
The marketing world is constantly evolving and responding to new trends, technology tools, and customer behaviors, so marketing professionals must keep their skills as fine-tuned as possible. With the proper marketing certifications and training courses, experienced (or beginner) marketers can outfit themselves with the skills needed to succeed across marketing toolsets and strategies. However, with so many different training programs available across the internet, finding the right ones for your needs can be challenging.
With that in mind, our editors have compiled a list that spotlights some of the best certifications and training courses available on edX, a leading online learning platform that works with universities worldwide. We have listed the certification programs in alphabetical order.
Marketing Certifications and Courses on edX Worth Taking
---
OUR TAKE: While not explicitly geared toward marketers, this 3-course program is packed with tips, best practices, and lessons designed to help professionals across industries improve their communication and presentation in ways that resonate with audiences better.
Description: Offered by Doane University (DoaneX) and taught by Debora Sepich, the Director of Graduate Business and Technology Programs at the university, this course will help students learn essential business communication skills and tools to help their company succeed. Across three self-paced courses and approximately three months, the program covers topics like communication models, effective listening, utilizing emotional intelligence in communication, presentation models, storytelling in presentations, and more. These takeaways transcend industries and help marketing professionals in various roles and markets improve their strategies and successes.
GO TO COURSE
---
OUR TAKE: This learning program covers the basic building blocks, historical development, branding, value propositions, and technologies involved in marketing. The introductory course is geared toward marketers looking to expand or kickstart their careers.
Description: Students who enroll in this course can expect to learn about timeless marketing best practices for customer behavior analysis, market segmentation, strategy development, analytical tools, pricing strategies, target marketing, value communication, integrated marketed, and more. The course is taught by Jeffrey Frohwein, has no prerequisites, and consists of three courses and a concluding exam. Upon successful completion, students will receive three academic credits at Thomas Edison State University toward a general elective course. 
GO TO COURSE
---
OUR TAKE: As a MicroMasters Program, this program offers five graduate-level courses to equip learners with a thorough understanding of the concepts, skills, and strategies they need to build a lasting career in the marketing world.
Description: Unlike the MicroBachelors Programs offered by edX, this MicroMasters offers a year-long study of the tools, skills, and concepts every marketing and communication professional needs to succeed in their industry. The program expects students to commit seven to nine hours a week to its five courses. It covers digital branding, audience engagement, reputation management, marketing metrics, buyer behavior analysis, multichannel marketing, strategic brand management, and various online marketing strategies. The course is offered through Curtin University (CurtinX) and taught by six industry and educational professionals.
GO TO COURSE
---
OUR TAKE: Across the program's four skill-building courses, students will learn to master many of the most in-demand marketing skills they need to be "future-ready." The skills covered in the 4-month program include marketing analytics, social media management, omnichannel marketing strategies, and more.
Description: Developed by a team of professional marketing professors, this Professional Certificate in Digital Marketing from the University of Maryland includes four courses covering marketing fundamentals, digital marketing analytics, online advertising, social media, and customer relationship management. Other topics students can expect to learn include mobile marketing, omnichannel strategies, marketing mix models, SEO strategies, machine learning, AI technologies, customer lifetime value concepts, and more. The courses use a self-paced style that empowers students to progress through the material at their pace. 
GO TO COURSE
---
Course Title:

Professional Certificate in Strategic Management
OUR TAKE: Strategy development and management is a crucial part of marketing, and this professional certification program will teach you to identify, define, and optimize your marketing efforts to create lasting customer relationships and boost profits.
Description: Students who enroll in this five-month certification program will learn to identify the competitive advantages of their company, refine business strategies to increase revenue, leverage customer relationships, embrace iterative models for customer interactions, identify marketing opportunities, and create a portfolio of interconnected systems targeted toward different target audiences. The program is offered through The Wharton School of the University of Pennsylvania and is taught by Christian Terwiesch and Nicolaj Siggelkow.
GO TO COURSE
---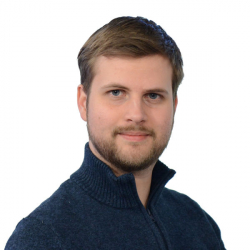 Latest posts by William Jepma
(see all)