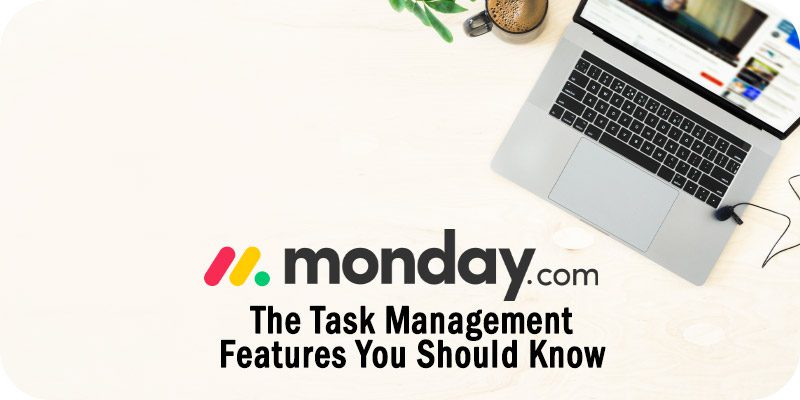 The editors at Solutions Review compiled an overview of the monday.com task management features companies should know how to use. Solutions Review participates in affiliate programs. We may make a small commission from products purchased through this resource.
As a relatively newer player in the CRM and marketing space, monday.com has experienced rapid growth and quickly broken into the mainstream. The cloud-based, scalable, and flexible work management and sales CRM provider equips its users with tools for creating tailored sales pipelines, workflows, and processes that drive growth.
With that in mind, our editors wanted to compile an overview of the project and task management features available on the monday.com Work Management Platform. These capabilities can help companies across industries fuel cross-departmental collaboration, break down silos, stay aligned on business goals, customize workflows, boost productivity, and more.
The monday.com Task Management Features Companies Should Know About
---
Task Automation
Manual tasks are sometimes necessary, but not always. If there's ever an opportunity to automate a process or task, companies should take it, as doing so will free up their workers and internal resources to focus their time and attention on more worthwhile projects. With monday.com's code-free, customizable automation recipes, users streamline routine tasks like setting due dates, sending project approval requests, prioritizing tasks, creating email reminders, and checking project statuses.
Custom Dashboards
Custom dashboards can provide significant value for task management teams by providing a centralized location to view and track key performance indicators (KPIs) and metrics relevant to their work. For example, monday.com's fully customizable dashboards can help users quickly view information regarding project timelines, milestones, and resource allocation, all from a single platform and in real-time. Here are a few of the custom dashboards options monday.com offers:
Progress Dashboards: Displays project progress, including the status of individual tasks, timelines, and completion rates.
Workload Dashboards: Provides an overview of team member workload and task allocation, making it easy to identify potential bottlenecks and redistribute tasks as needed.
Timeline Dashboards: Displays project timelines, allowing users to see how tasks and deadlines are tracked over time.
Dashboard Widgets: Customizable widgets allow users to display data from various sources, such as Google Analytics or Salesforce, directly on their monday.com dashboard.
Dashboard Templates: Pre-built dashboard templates that can be customized to suit a team's specific needs, including templates for sales, marketing, project management, and more.
Real-Time Collaboration Tools
The monday.com Work Management Platform is designed to be a shared workspace for all the teams and departments in a company. For example, users can assign tasks, kickstart collaborations with relevant stakeholders, notify teammates of status changes, close feedback loops, and work alongside teammates on creating and optimizing various projects, all in real-time.
Marketing Workflows
The marketing workflow capabilities on monday.com can also help teams collaborate on projects and improve their marketing efforts to ensure projects are delivered on time and within budget. Some everyday use cases for these features include content creation, goal tracking, budget management, social media marketing, and handling marketing requests for materials and services like ad campaigns, event promotion, and creative briefs.
Integrations and Custom-Built Apps
One of the best ways to improve a company's task and project management efforts is to ensure that all the tools a department or team uses can communicate and interact with one another. With monday.com, companies can integrate with leading platforms like Microsoft Teams, Outlook, Slack, Dropbox, Zoom, LinkedIn, Asana, Trello, Toggl, GitLab, HubSpot, Mailchimp, and many more.
---
---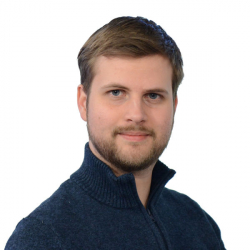 Latest posts by William Jepma
(see all)