The Unseen Power of Events: Revolutionizing the Way Marketers Approach Customer's Journey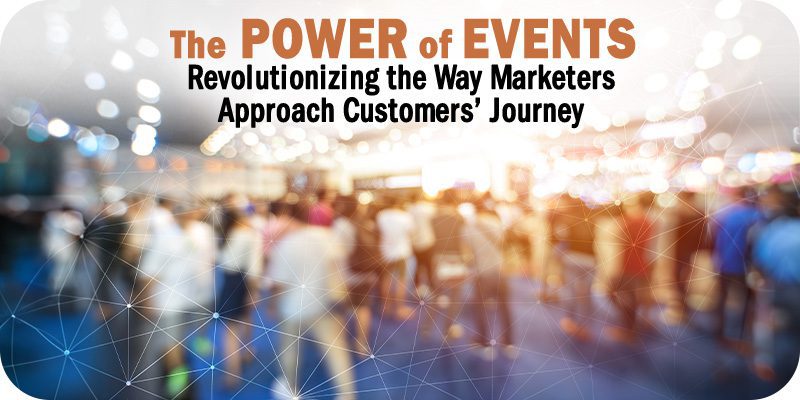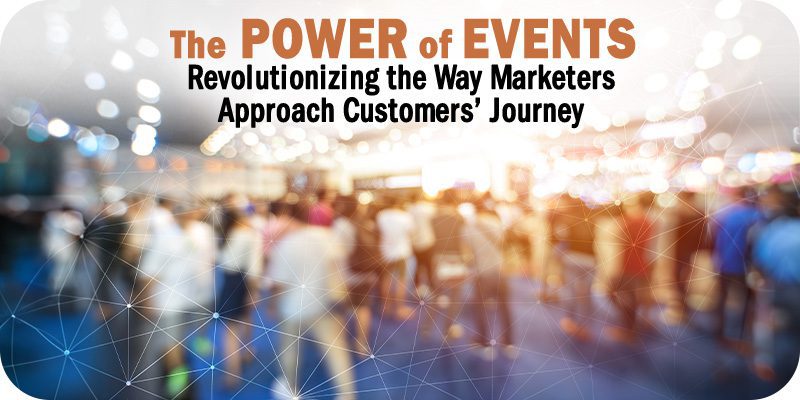 As part of Solutions Review's Contributed Content Series—a collection of articles written by industry thought leaders in maturing software categories—Rodney Hart, the VP of Events at RainFocus, compiled some insights, in Q&A form, to help marketers see events as a way to change how they approach and manage the customer journey.
Events of all forms have a long and proven track record of helping brands connect with customers and, in turn, help customers feel more connected to the companies they interact with. Rodney Hart, the VP of Events at RainFocus, knows that a brand's true power can come from the consumer data garnered via marketing strategies. With that in mind, he's curated a Q&A to answer some questions about where events are going, what trends are worth paying attention to, and how marketers can use events to transform their customer journeys.
---
Thank you for taking the time to chat about this topic, Rodney. How has the enthusiasm for in-person events changed in a post-pandemic world? And what percentage of events are expected to have an in-person element in 2023 and heading into 2024? What do you think makes these events so successful?
In-person events have significantly shifted in this post-pandemic world, and it has revolutionized how attendees engage with events and how marketers approach their event portfolio strategies. As restrictions ease, many have been quick to participate in opportunities offering face-to-face interactions, indicating a palpable excitement surrounding in-person events. MarTech's recent Event Participation Index showed high optimism for the return to in-person events during the second half of this year, which we're experiencing to be true. This sets a new precedent for re-instilling in-person elements into events as marketers evaluate their 2024 budgets and strategies.
We're seeing authentic human connection and networking truly driving this shift back to in-person, as replicating this component virtually continues to be challenging. The ability to physically engage with products, speakers, and fellow attendees fosters a sense of community and creates lasting memories. We've learned that in-person events are where relationships are established, nurtured, and grown, contributing to the success of these events.
In light of the resurgence of in-person events and increasing popularity once again, in what ways should brands be rethinking their approach to customers?
The evolution of events over the last few years fundamentally reshaped their value. The resurgence of events signals that brands must realign their event experiences with each touchpoint within the customer journey funnel. To achieve long-term customer engagement and loyalty, brands should rethink their approach to content to maximize its impact, creating a cohesive and seamless experience. 
Event content is never one-size-fits-all, and customers are increasingly seeking more diversified environments that incorporate interactive elements to digest new information. By embracing a holistic approach that combines the power of content and data-driven insights, brands can better understand their customers' preferences – delivering exceptional personalized experiences that resonate time and time again. This involves designing messaging upfront with personalization in mind that can be tailored in real-time to meet the target audience's specific needs and preferences.
You mentioned events serve as a powerful tool to personalize experiences. As event marketers continue to deliver and attend events in person again, how does that relationship evolve when adding data into the equation?
Customer data has historically always been available to brands but lacked the necessary tools needed that would allow them to effectively analyze robust datasets and generate valuable insights that guide improvements in customer experiences. Fast forward to now, marketers are reliant on data-driven insights. By collecting and analyzing attendee data, event organizers and marketers can better understand participant preferences, interests, and behavior patterns. From there, the data can be used to create immediate operational efficiencies, targeted agendas, and recommended networking opportunities. Customers are no longer idle participants. It's crucial for brands to build those stronger relationships that are backed by data to stay relevant. 
We always talk about investing in a unified platform, and that's because it does just that. It helps brands stay ahead of what their customers are expecting. Gathering first-party data from all of an organization's events, regardless of event size or format, helps paint a holistic picture of their ideal customer. Taking it one step further, brands can integrate that data with a customer data platform to gain even deeper insights into their customers. 
We talked about how, despite budget cuts, events remain and should remain a priority. How can marketers determine what event models work best to develop a strategic marketing strategy? 
Despite budget cuts, marketers must revamp their client success structures, emphasizing clearly defined objectives in sync with their overall marketing goals. The challenge lies with marketers' ability to refrain from making reactive decisions that reflect the current economic outlook, trapping many in a cyclical pattern.
Instead, it's advantageous for marketers to combine all the previous components we discussed earlier, providing them with a fundamental understanding of their audience's preferences to select event models most likely to fulfill their needs. Events offer one of the best opportunities to capture zero- and first-party data. From data captured through registration to the measurable interactions with the brand throughout an event, events can be the most important marketing channel for generating deep customer insights.
In a tighter budgetary situation, marketers should carefully study previous event performance and industry trends to strategically determine which event models will provide the greatest return on investment (ROI) and align with their overall marketing strategy. It's equally important to assess the tools, teams, and platforms that effectively enhance team productivity. When budgetary constraints are significant, it becomes crucial to utilize existing partnerships and think innovatively to maximize results despite limited resources.
Events and other business units, such as marketing and sales, depend on each other for success. If event marketers should leave with one takeaway, what should that be?
The relationship between events and other business units is essential for achieving optimal results and driving organizational success. They can provide a unique platform for engaging with customers, capturing valuable data, and forging meaningful connections. Still, organizations must not lose sight that true success will always boil down to reaching their target audience where they are in the customer journey. By working together, marketing, events, and sales teams can integrate strengths from their departments to maximize their finite resources and create optimally integrated campaigns.
---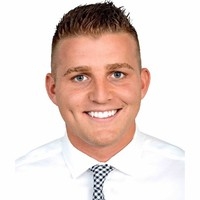 Latest posts by Rodney Hart
(see all)